Second last day for me on the Ball Of Fire 1997 tour
I have a single room (I don't remember why). We're in the Hotel Ibis in Nancy. Because Shay was with the both Lloyds in Paris, I have seen the rooming list and I wasn't on the list, but a name of an old friend of mine. It was a bit strange for me to see this, without knowing about it. I mean, I knew, I have to leave the tour in Strasbourg the next day, but I didn't know why. Now, I realized, that I was out and another was inside. But I wasn't angry, it's the way it is. Life goes on…
3 PM: Soundcheck
7 PM: Doors open
12 PM: Skatalites on stage
Today I asked the whole band – one by one – if they have something against a flute solo by myself in the Berne show on November 9. I already had plans to play with The Skatalites on the Skasplash tour in 1996. But when I saw Tony Looby playing the flute with House Of Rhythm and Laurel Aitken, I was kinda blocked to do so. But this would be my last chance ever to play on stage with the Originals Lloyd Knibb, Lloyd Brevett and Rolando Alphonso, Lester Sterling. I was just toooooo important not to do so. But I had to ask all of them. Some of the band were surprised that I'm a player of an instrument, because they never saw me playing. How come? I don't practise too much (ashamed).
Download the full magazine here. (it's not really the full magazine, but a funny thing is that Spicy Box is on the same list with The Skatalites. In 1996 Laurel Aitken was told, that Spicy Box will be an upcoming band and he and I went into FNAC to buy a CD … (see the post from the Skasplash tour 1996: Montpellier).
This festival still exists. More info can be found here: nancyjazzpulsations.com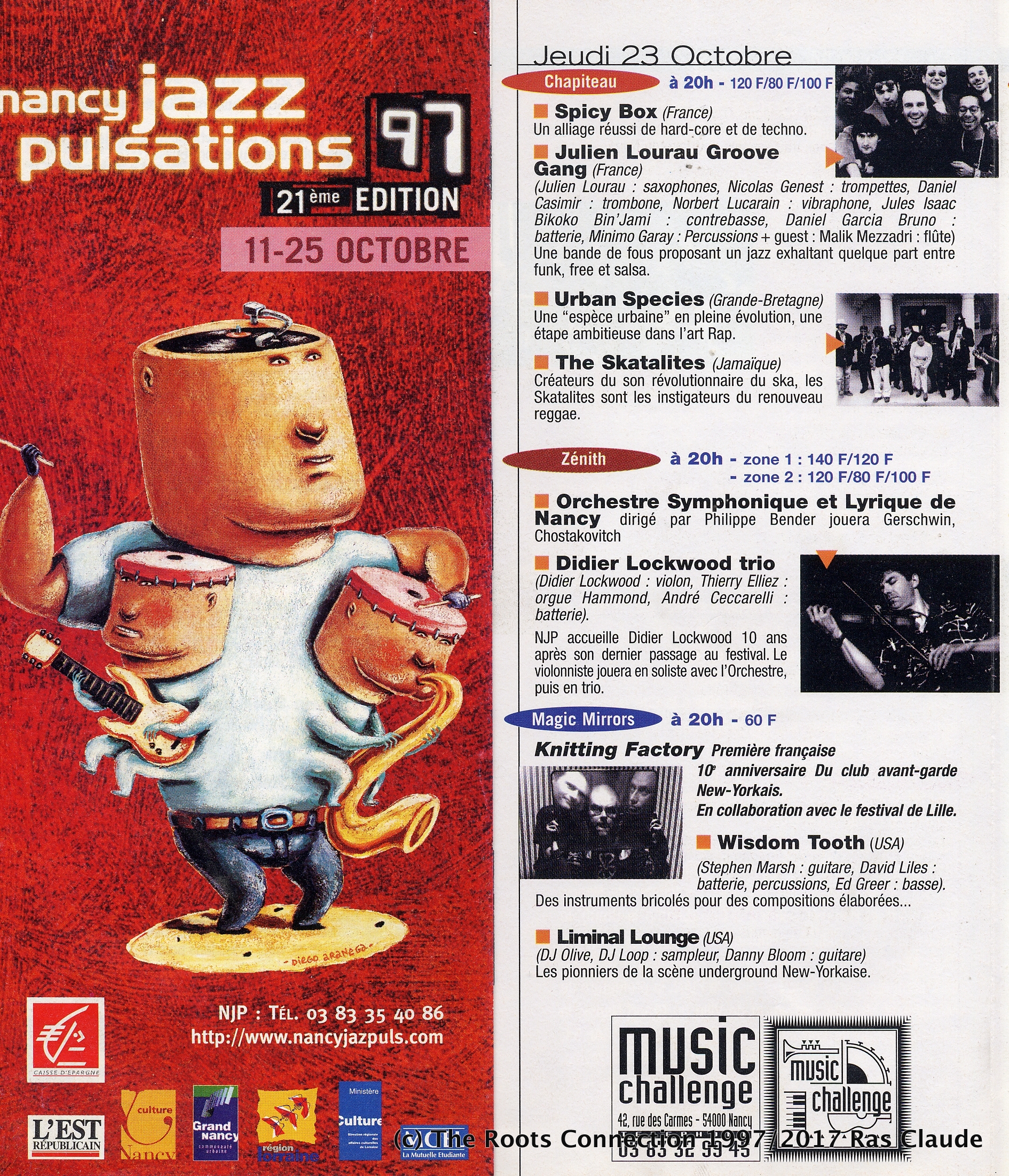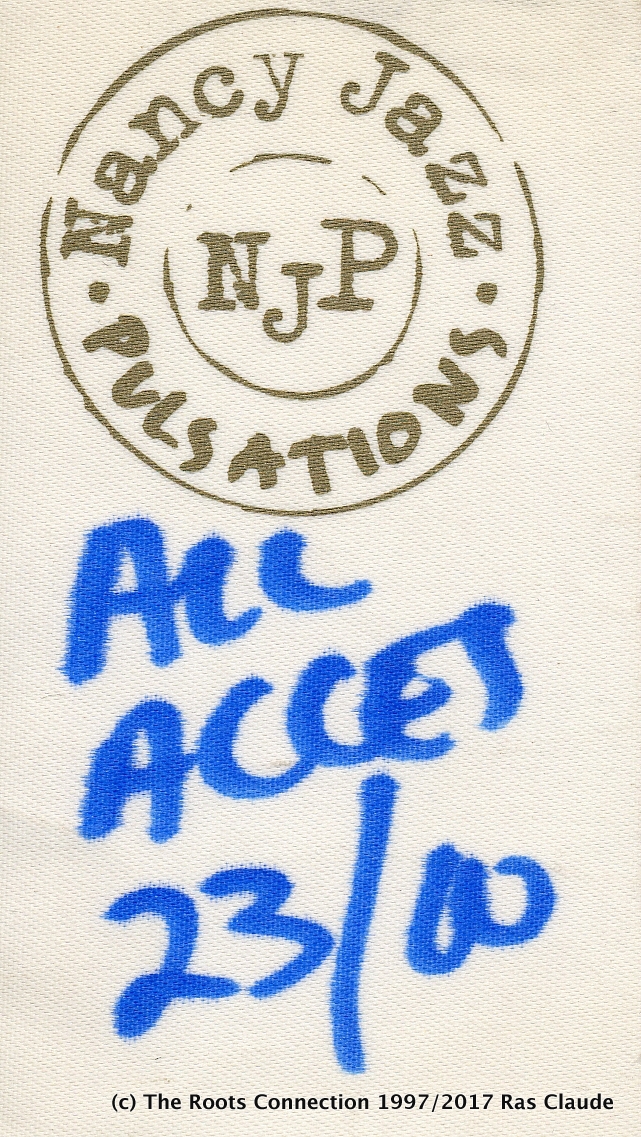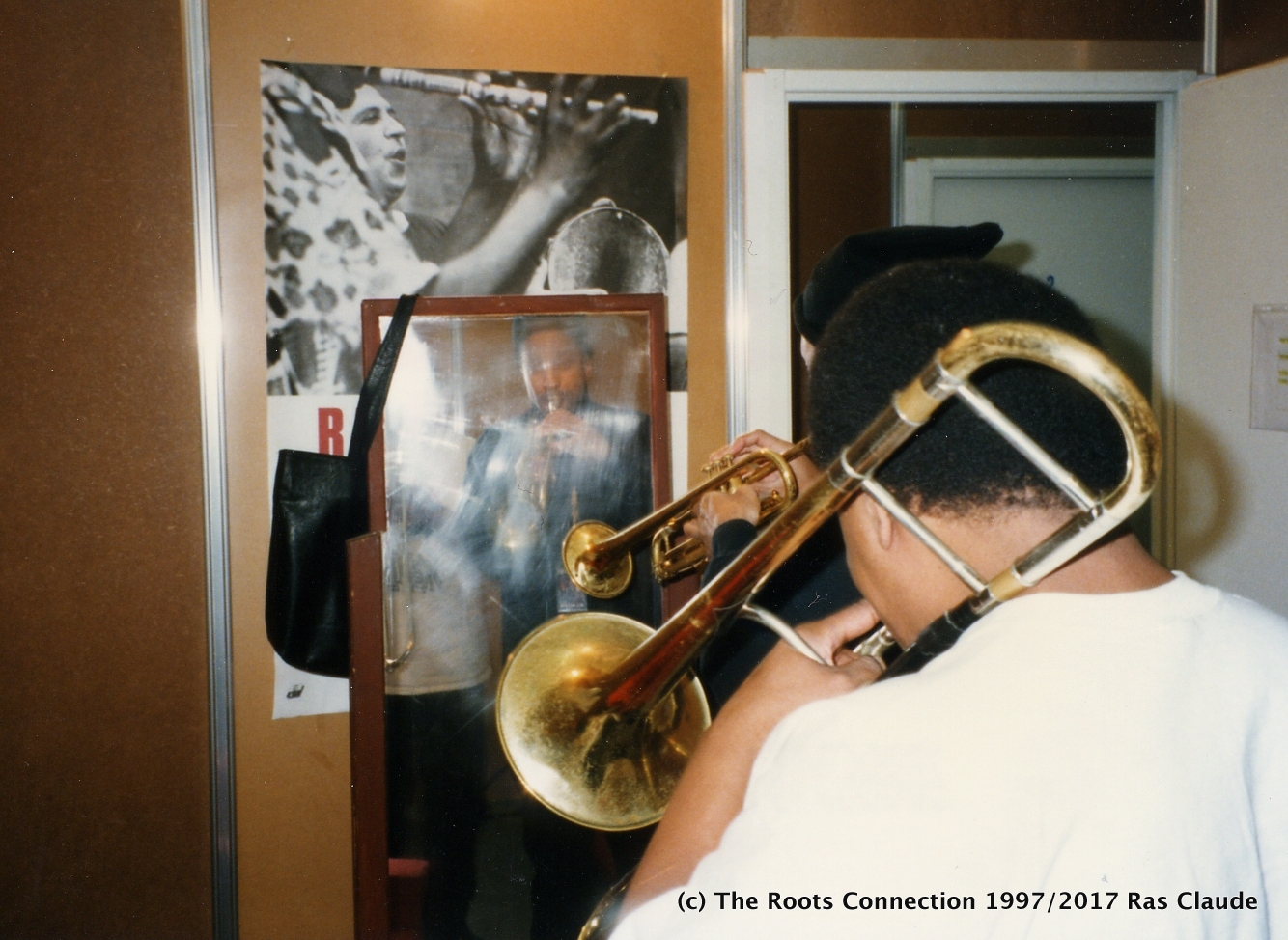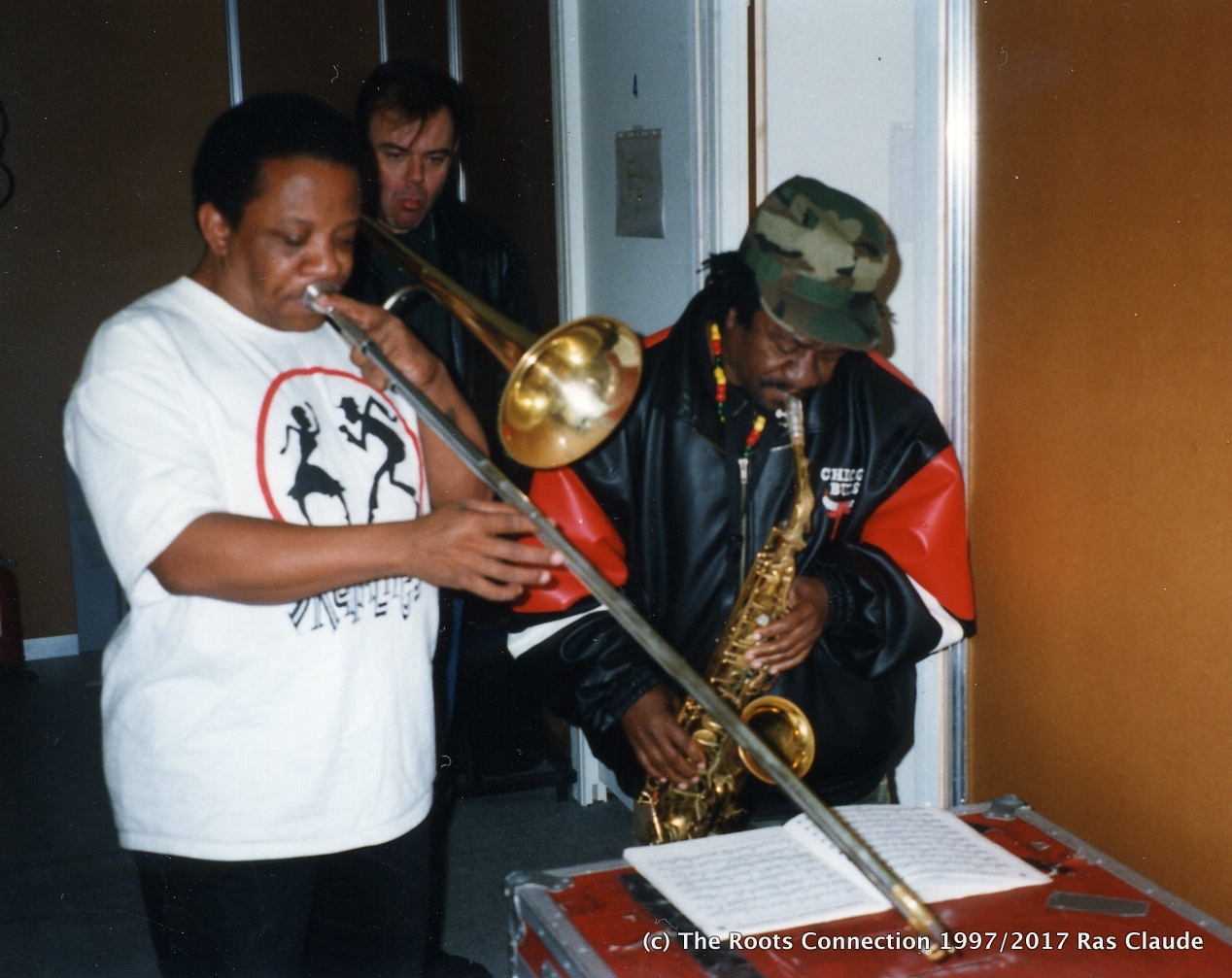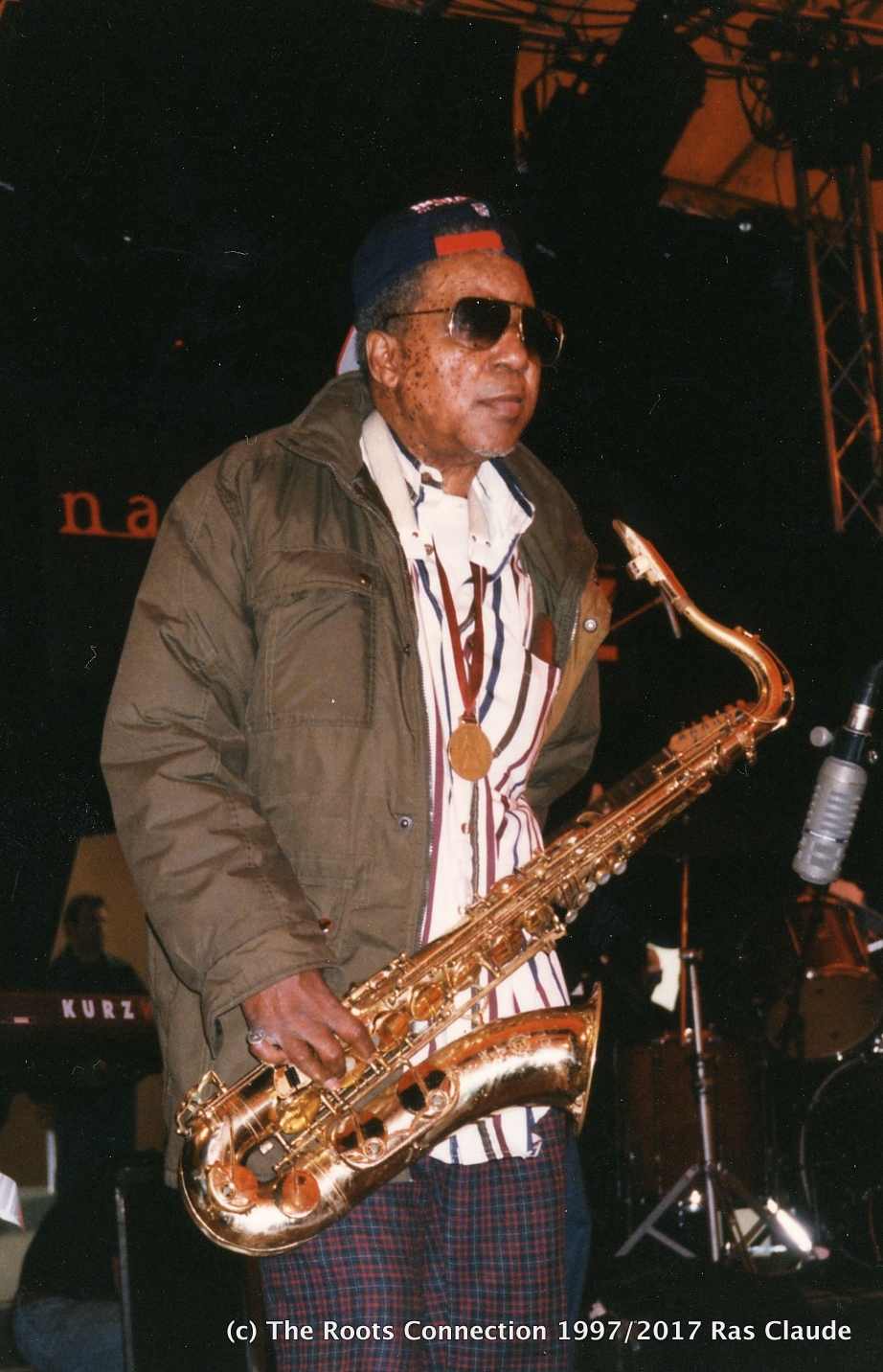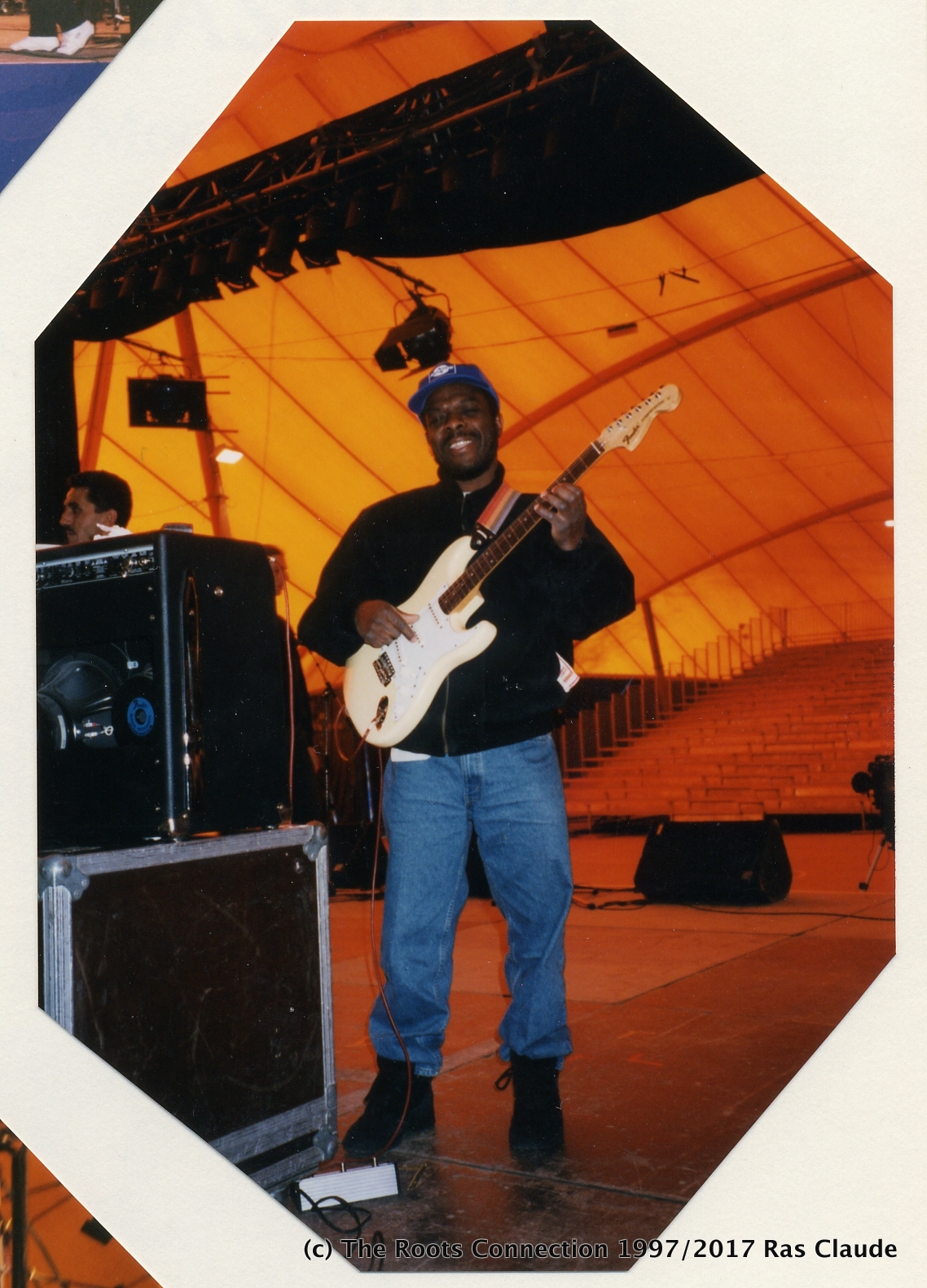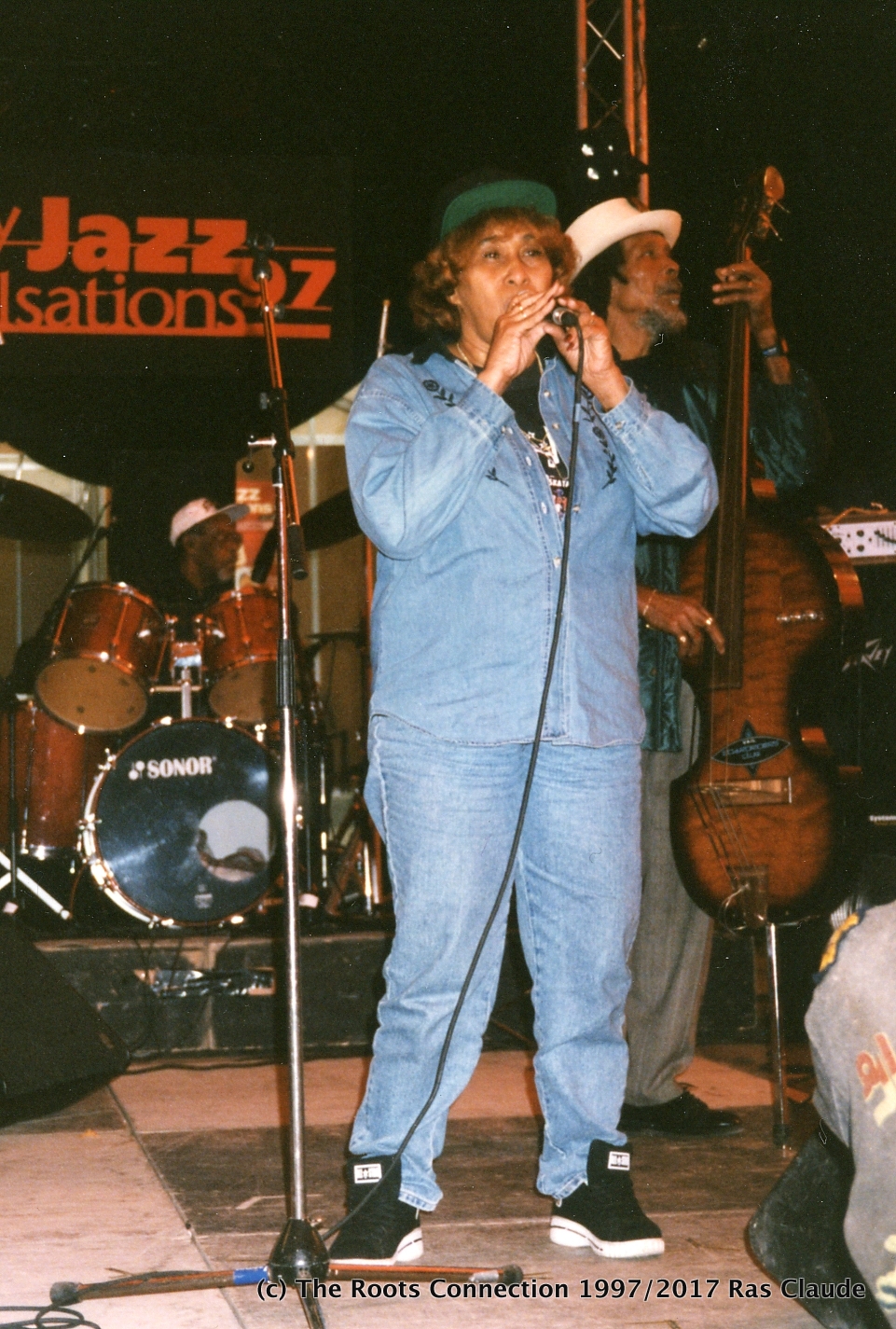 While soundchecking there was also a team of TV5 with 6 cameras checking the positions.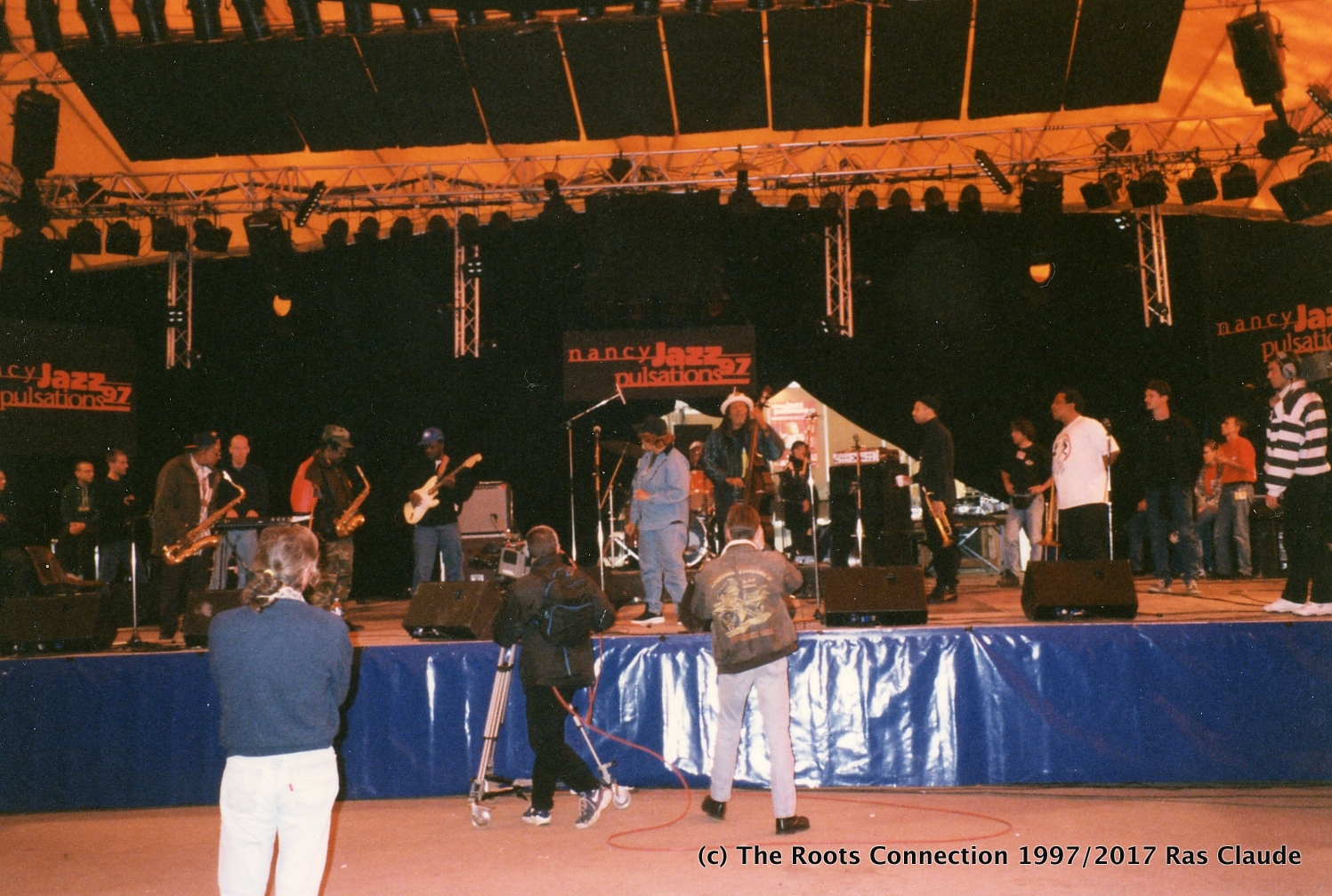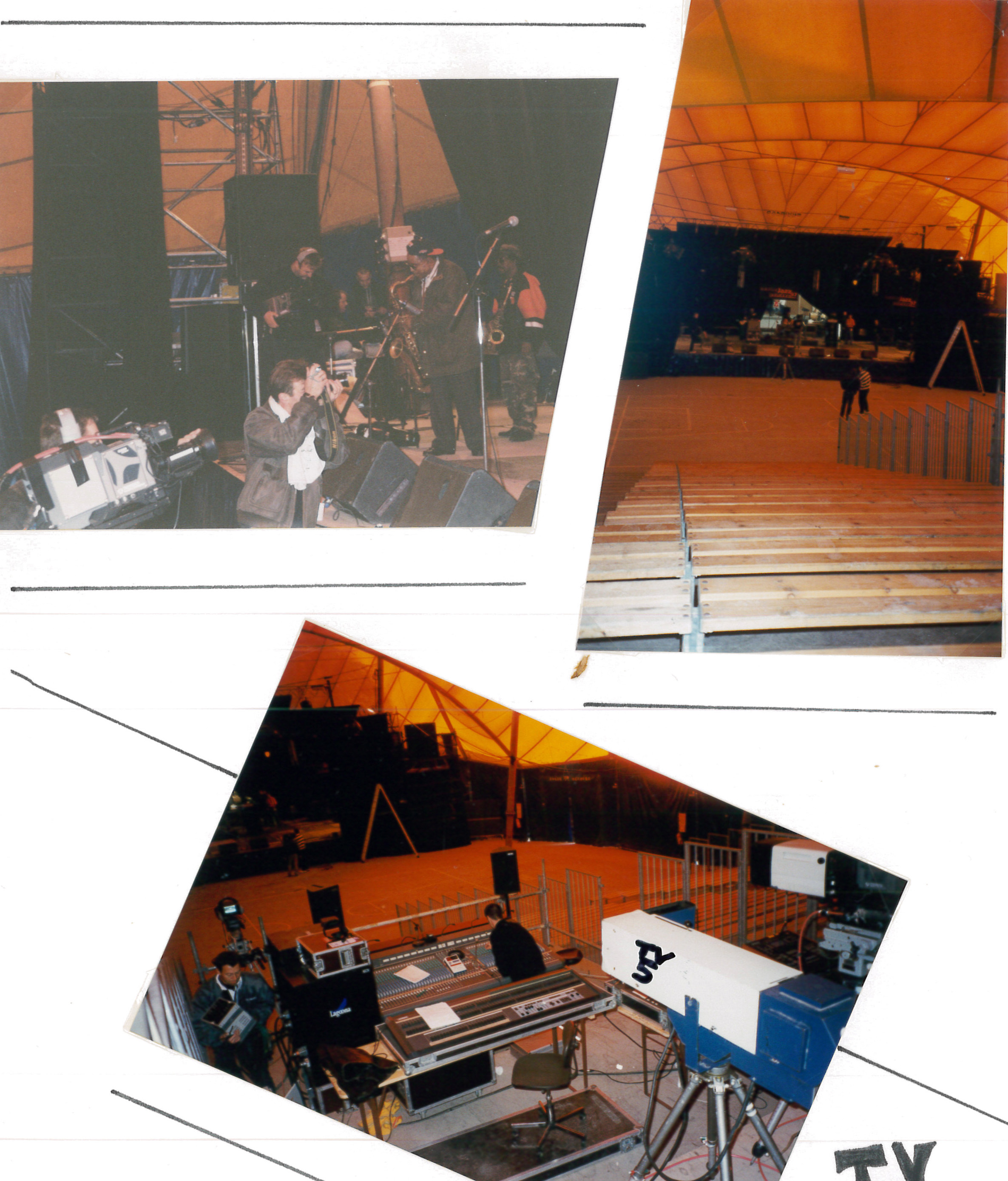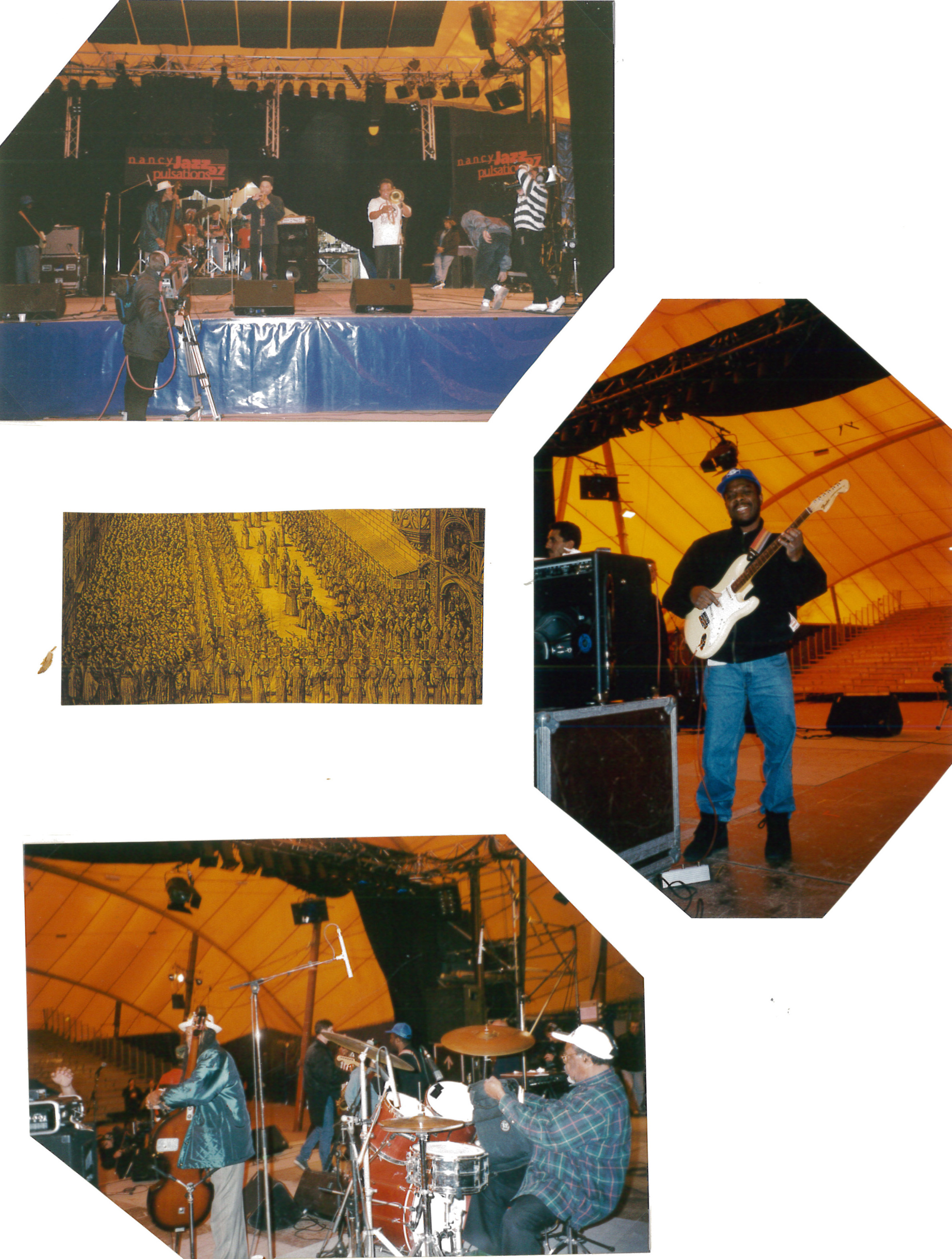 It was a soundcheck with TV cameras. Three bands warmed up The Skatalites. I had to stay outside the main stage with my merchandise stand.
It was cold. But I had some funny intermezzos. One was with a drag queen in a weird dress.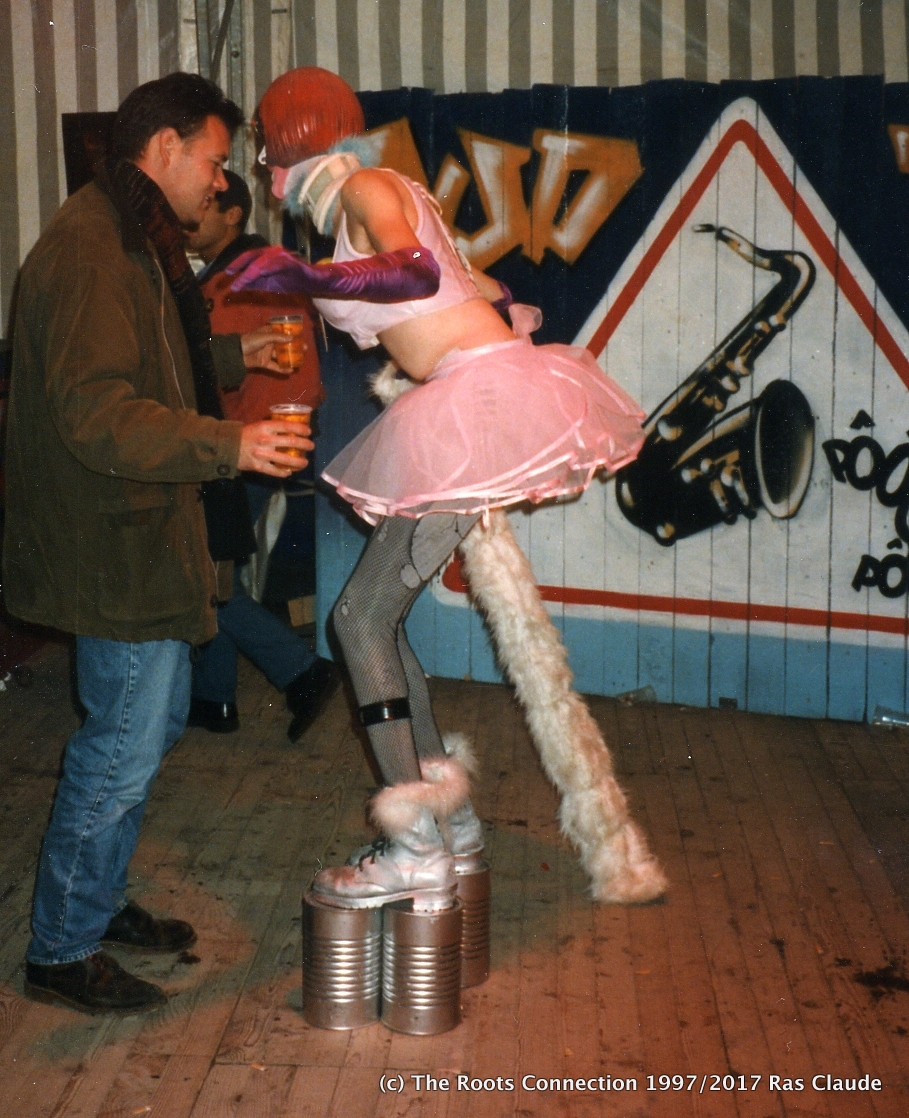 The other was with two dancer coming next to me opened up their bras and entered the stage of the music challenge stand next to me.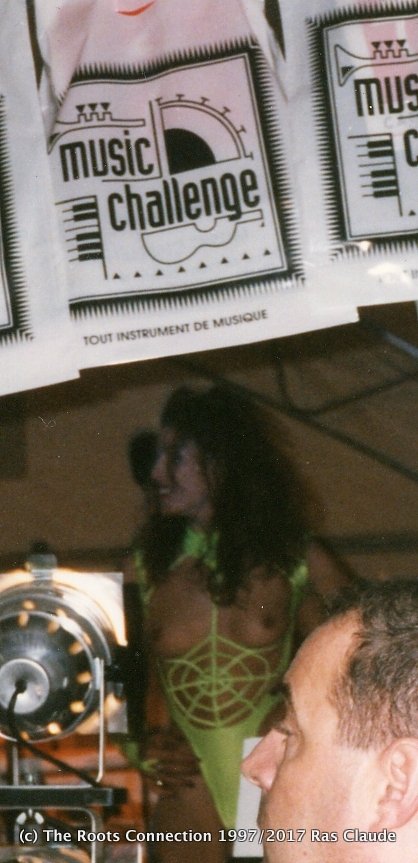 The Skatalites played late. I heard but didn't see the show from my merchandise stand. I heard they are playing Ringo (I love this tune!), but Lloyd Brevett played the bassline of Confucious. I was wondering about that. But instead of Confucious, Ringo has a bridge and it was very funny to hear Brevett circling with the Confucious  bassline around the Ringo-bridge. Very funny!
The next day in the van on the travel to Strasbourg we have seen the full show on the TV screen. Shay had a copy of the video-recording from TV5.
I have never seen that again, but only this clip on YouTube:
(originally: https://www.youtube.com/watch?v=SJdx61B0Lbc)
While we're sitting in the bus an laughing about the Lloyd Brevett mistake on Ringo. Bill told me to listen to Will Clarks solo on Ringo. He played the bassline of Ringo in his trombone solo for Lloyd Brevett, but Brevett didn't change from Confucious.
The next scene shows Lloyd Knibb in a close-up. Nathan Breedlove announce Rockford Rock and Lloyd Knibb starts with the intro to Swing Easy. His confuced face can be seen very straight. But then the horns started with Rockford Rock. Nobody realized those mistakes at all, but to see all this in the video was very funny.