6th day, Montpellier, France, Monday, 21st of october 1996, day-off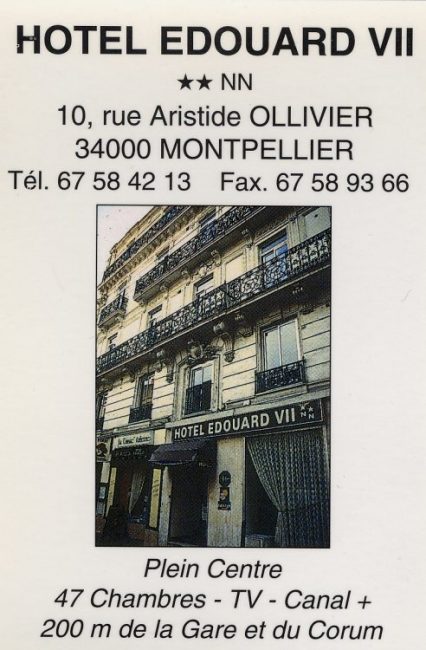 The breakfast is a joke. The hotel got only two stars. It's cheap, because it's a day off, the management of the tour have to pay for. Guess that's the reason. First day-off, a little time to remember, what I already have lost on this tour:
Headphones, the 7inch-middle-part and the records cleaner. Not too much. The musicians have been treated bad so far. No money, no comfort. But the funny thing is, the badder the Skatalites have been treated, the less they are moaning. When the promoter looks good to the musicians, they ask for more and more.
The weather is great and when I got outside, there are everywhere Skasplashers and Trojans (people from the Skasplash tour and people from The Trojans band).
Laurel Aitken asks me to accompany him for shopping. I love Laurel very much. He is such a great man. He is 69 in 96. He's thinking very modern, tough and studies the music and the waves the music is running with. He's thinking about a kind of techno-ska. He explains me, that he thinks, the Skatalites should change their style. Their sound is antiquated. He expects that the tour is running without accident or other troubles. He tells me, that he thinks, that The Skatalites don't treat him good, they are rude to him. Only Doreen, she likes him very much. But I guess, that is the true trouble. They are jealous. Doreen wrote in the late sixties this song called "Sugar Sugar". Laurel Aitken took this song and it became famous. Later everybody thought the tune is Laurel Aitkens' but it isn't.
Laurel calls Doreen: "my wife". I'm sure, the other Skatalites don't like Laurel at all. He doesn't like the Skatalites. Explosive. I listen to Laurel who is moaning about Lloyd Knibb ("he can't play reggae"). He tells me, that in the interviews, Knibb only talks about himself, never about Doreen or the other Skatalites. He thinks, the band is not organized. There is a leader missing, for example Tommy McCook. Of course. I promenade with Laurel. We enter a record shop. He asks for "Spicy Box" (a french group who was recommended by the interviewer in Tours, discogs.com/Spicy-Box). I buy also one of them and another CD-Single "Aïcha" by Khaled (discogs.com/Khaled-Aicha). The number one hit tune at that time. I ask Laurel, about the tune "Long shot". He explains me, that Long Shot was the name of a horse in the sixties (details can be read here: skabook.com/horse-named-ska). What a weeping and a wailing, when the horse felt down and died.
When I think about Montpellier, I remember this François Truffaut movie "L'homme qui aimait les femmes" (see imdb.com). Believe me, in Montpellier I saw more beautiful women, than in other towns. Sitting in the street café and watching the beauties. Awesome.
And here are some more pictures from yesterday.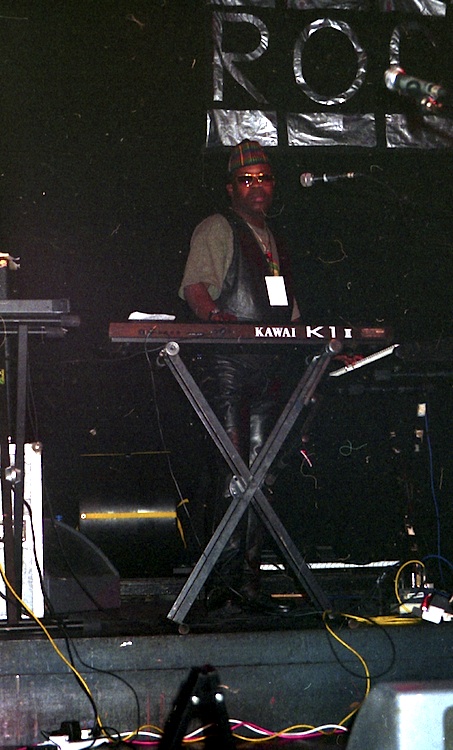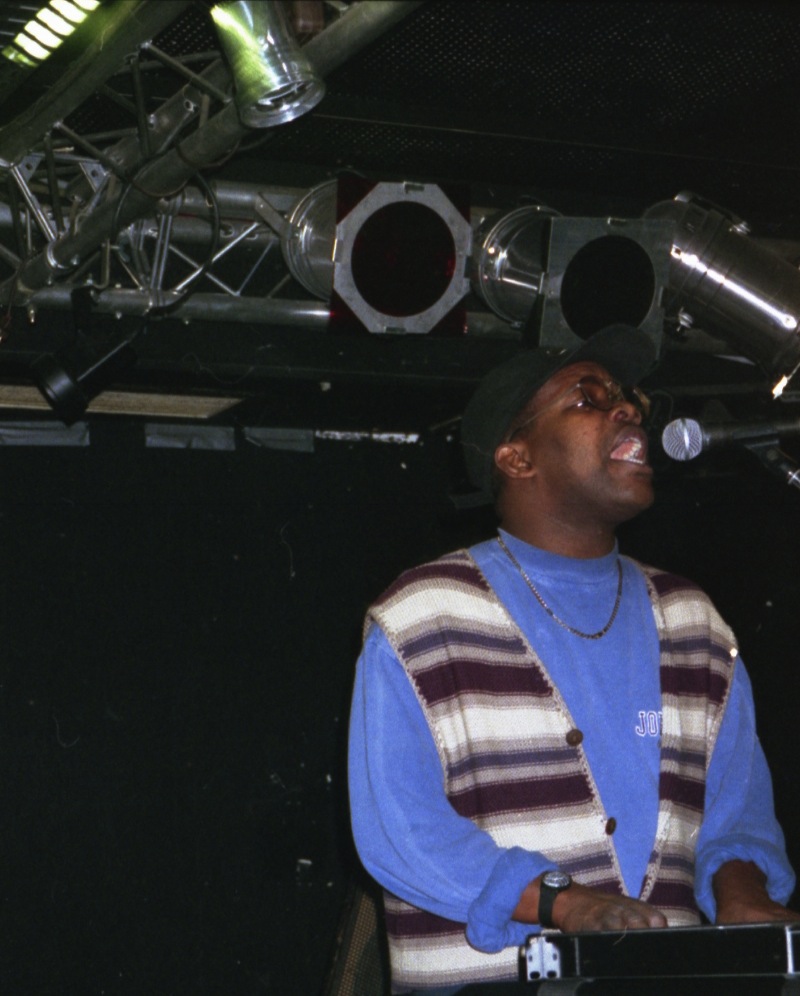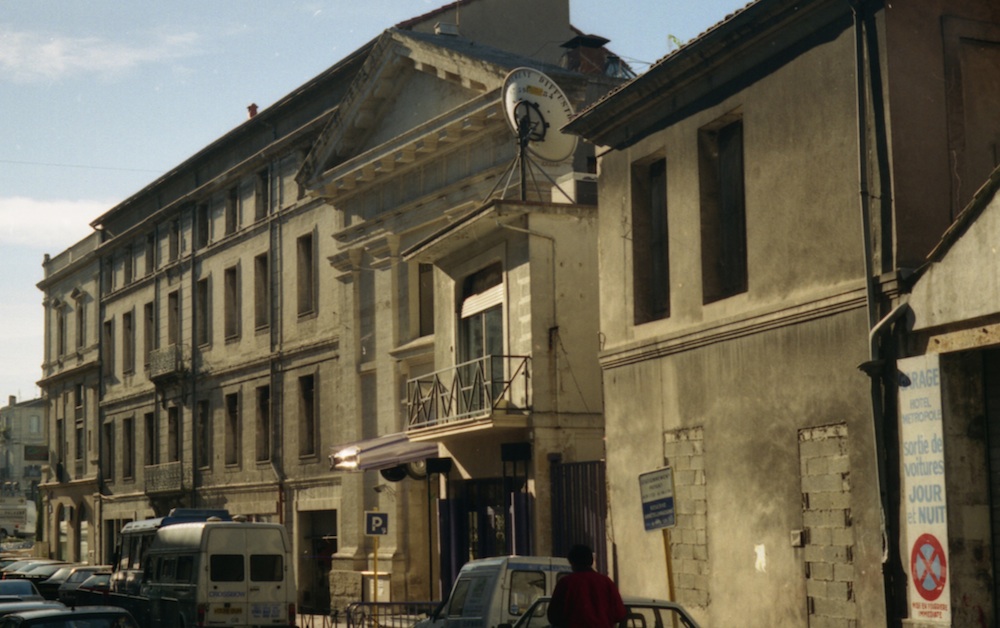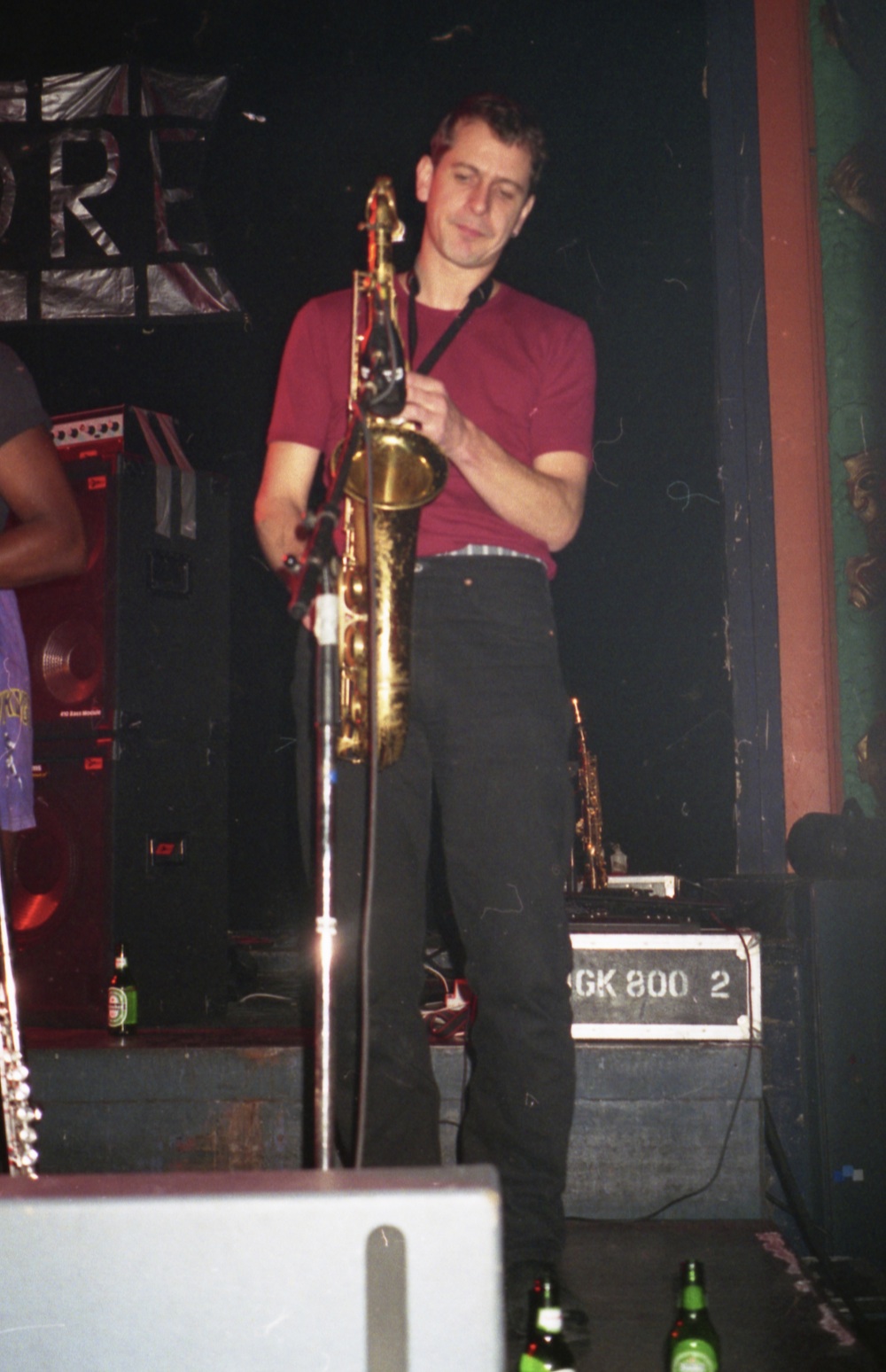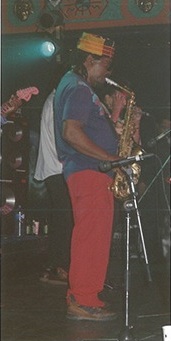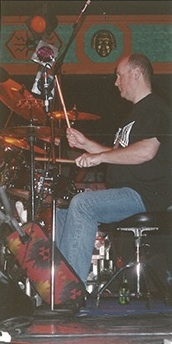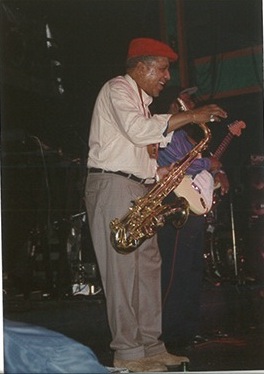 Come back tomorrowon on our 7th day on tour, when we're arriving  the great Bikini club in Toulouse.