Last day on the Ball Of Fire 1997 tour for me
The way from Nancy to Strasbourg isn't that far, so we arrived early.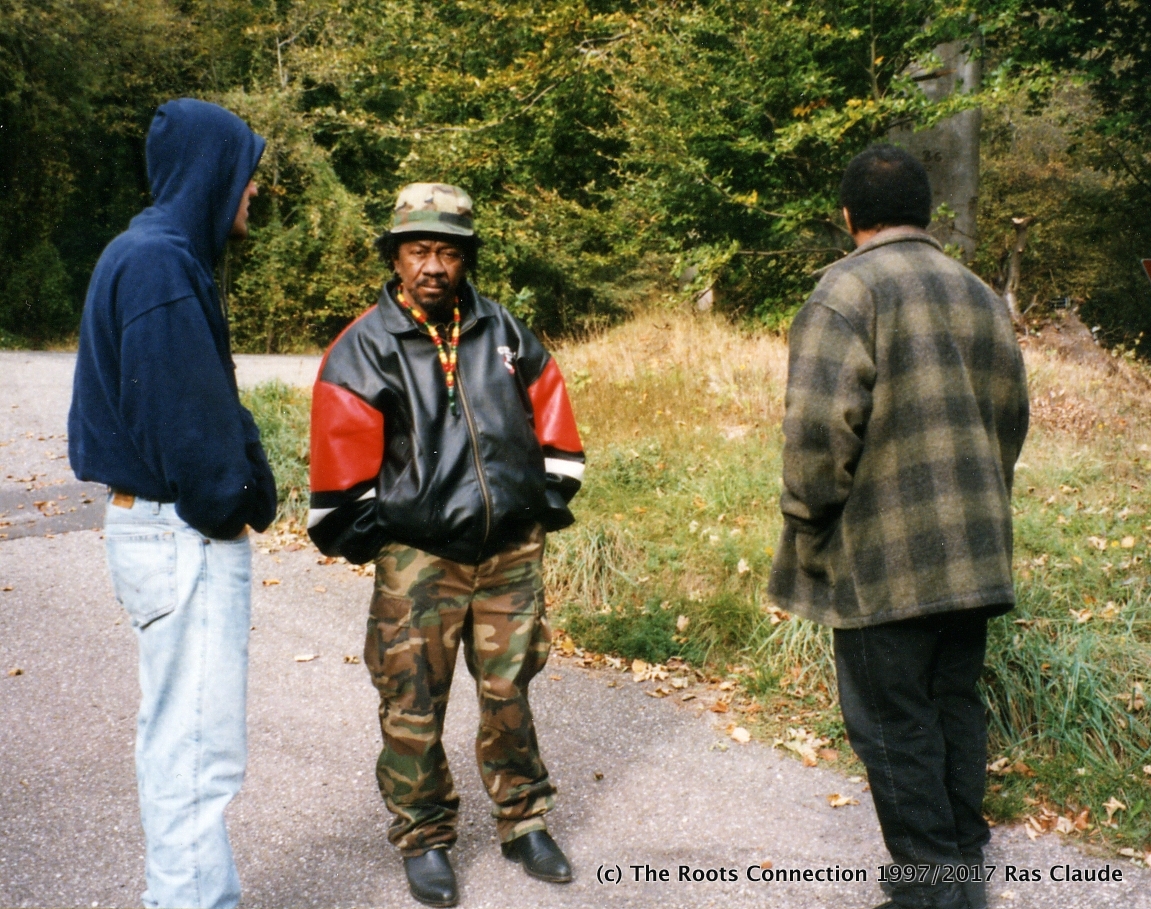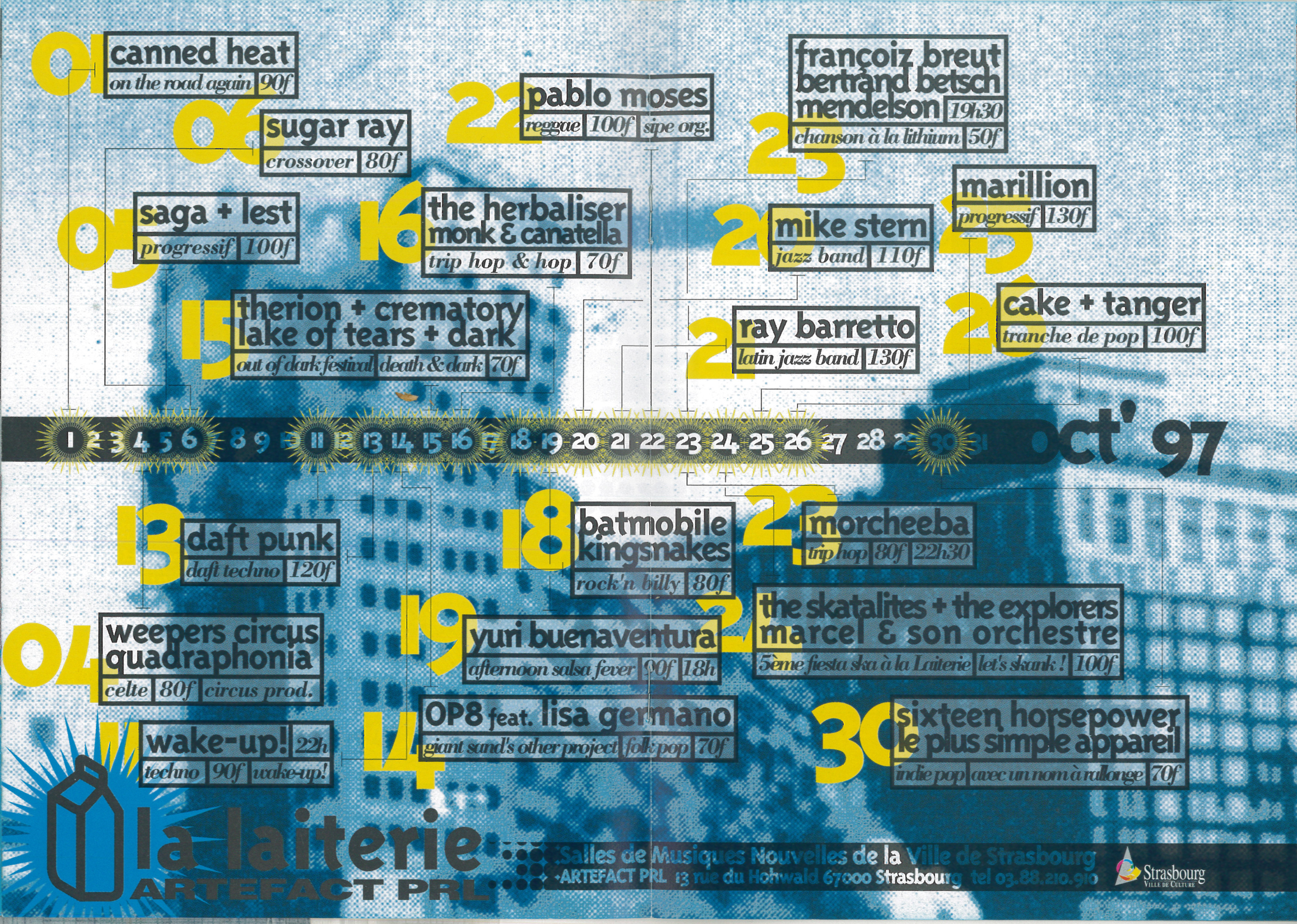 La Laiterie still exists: artefact.org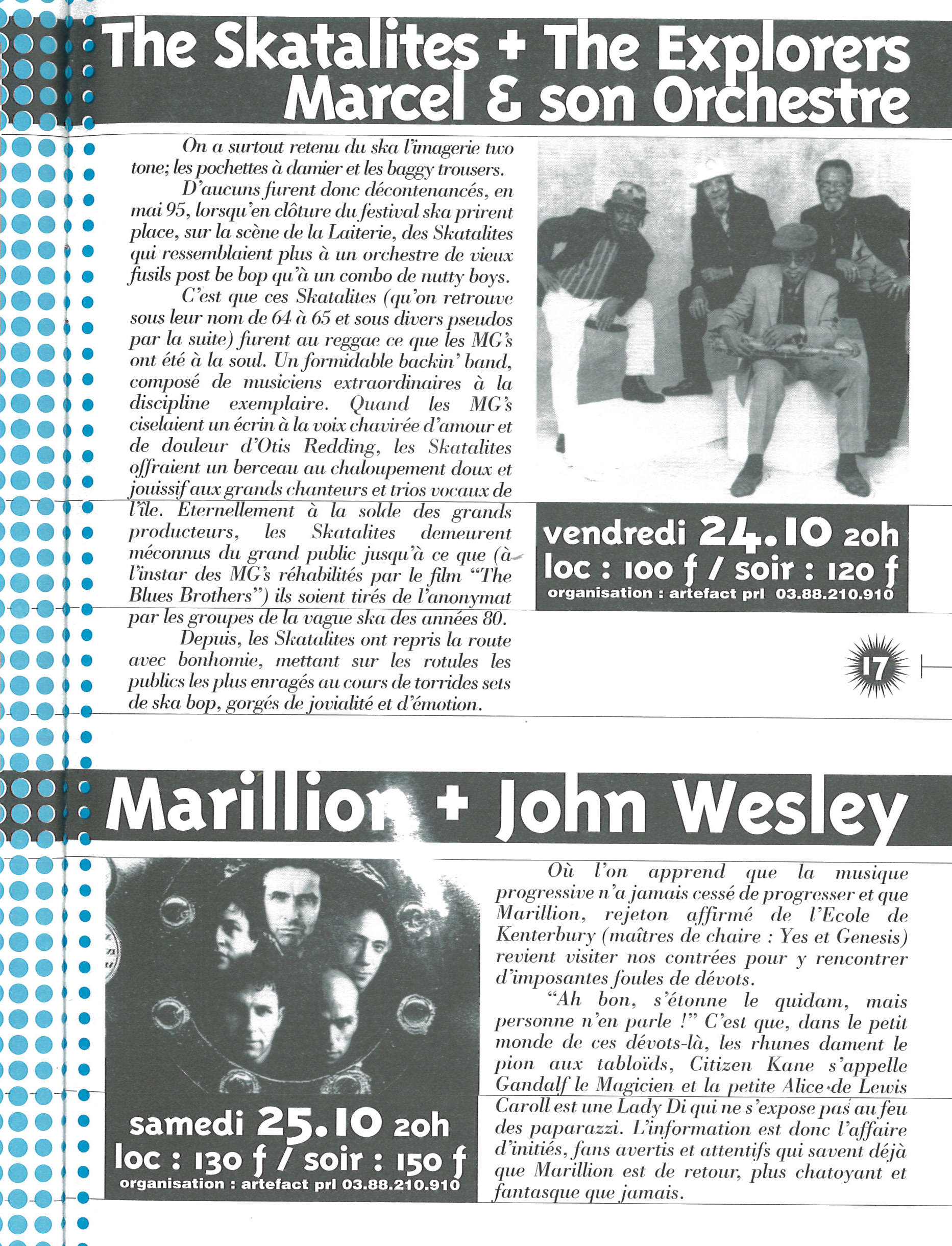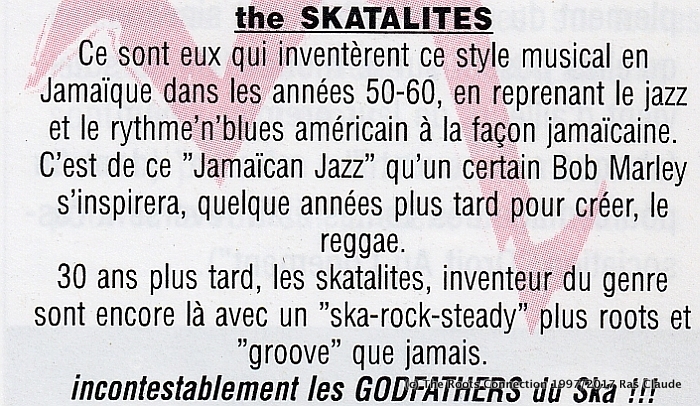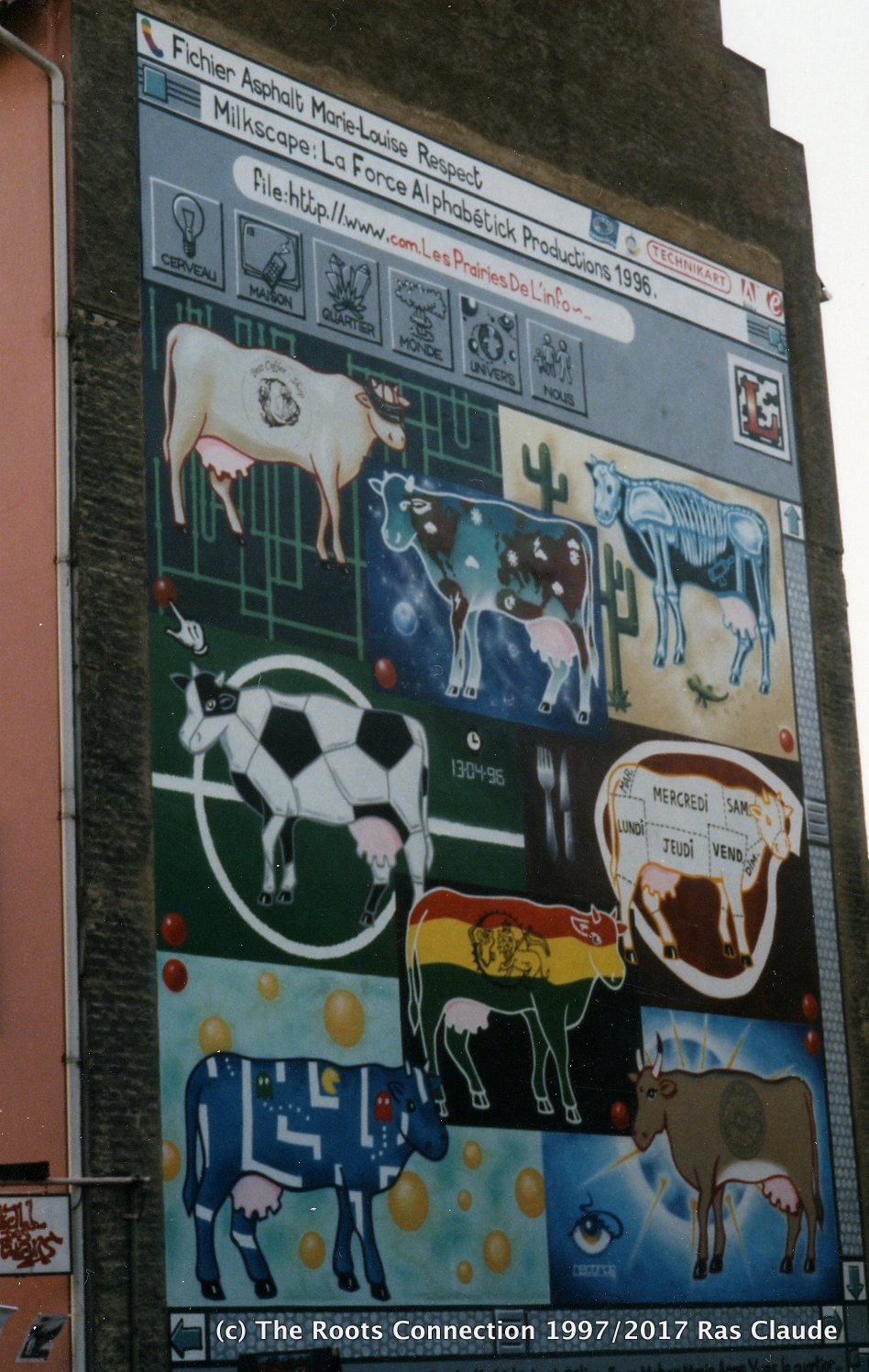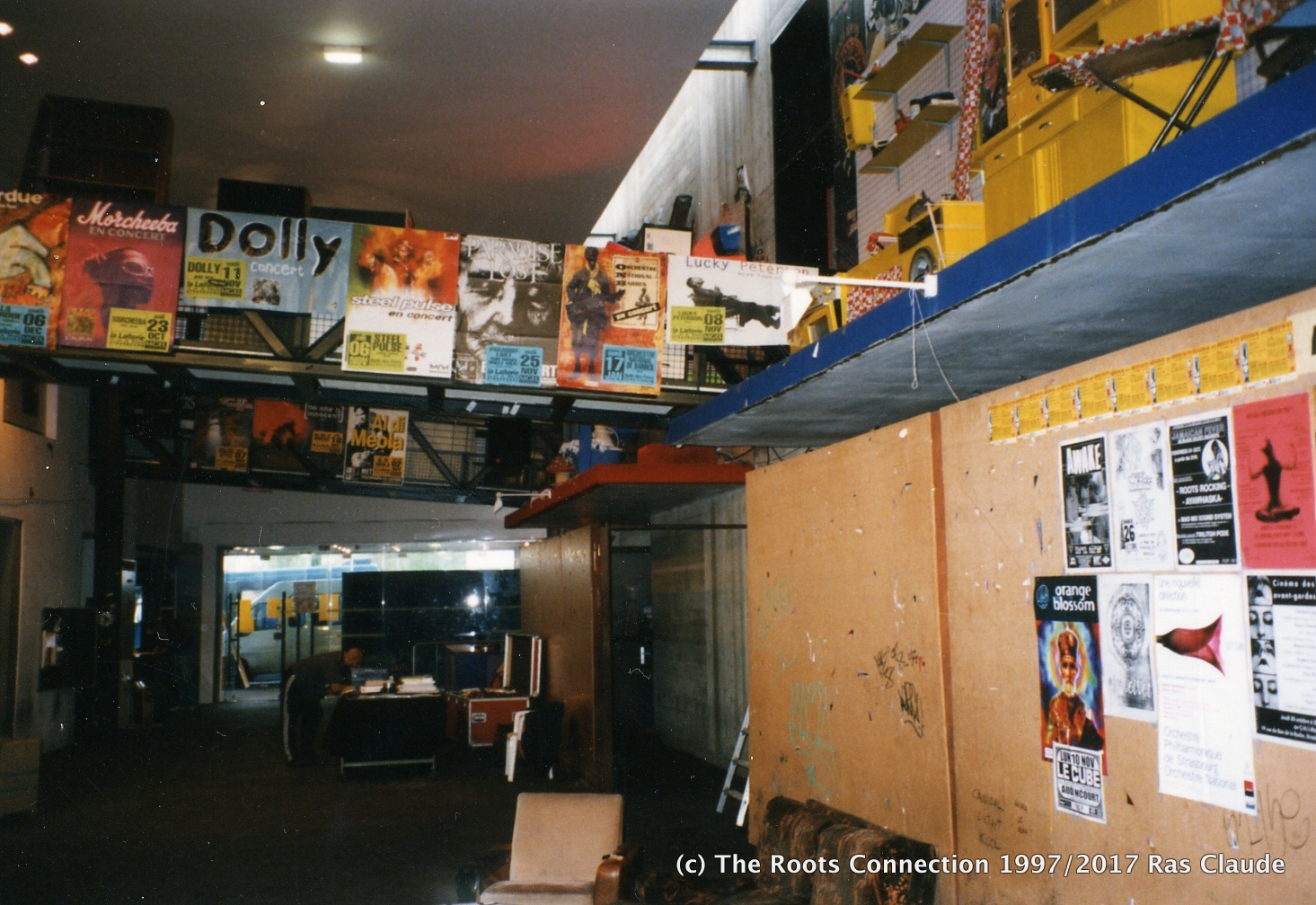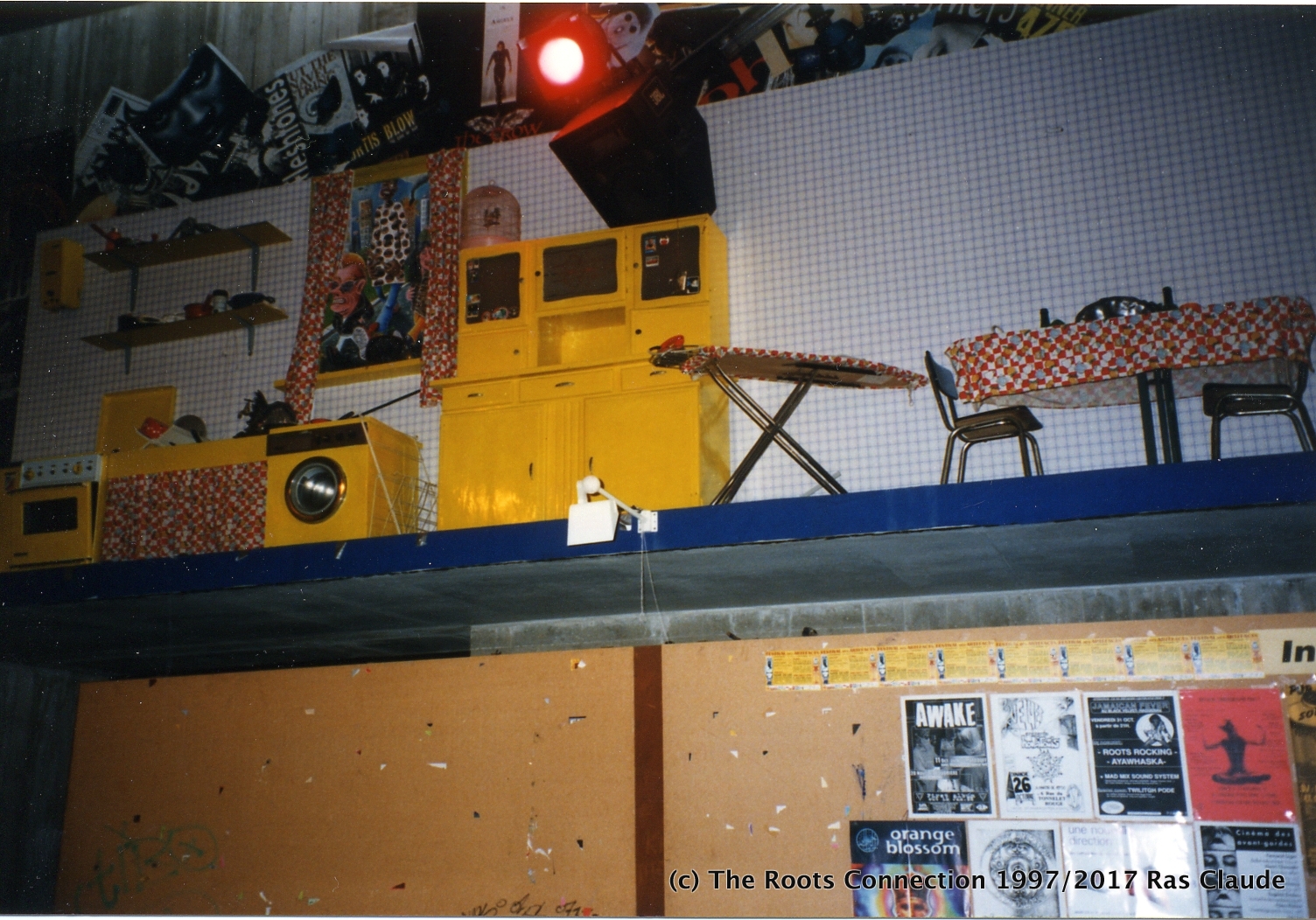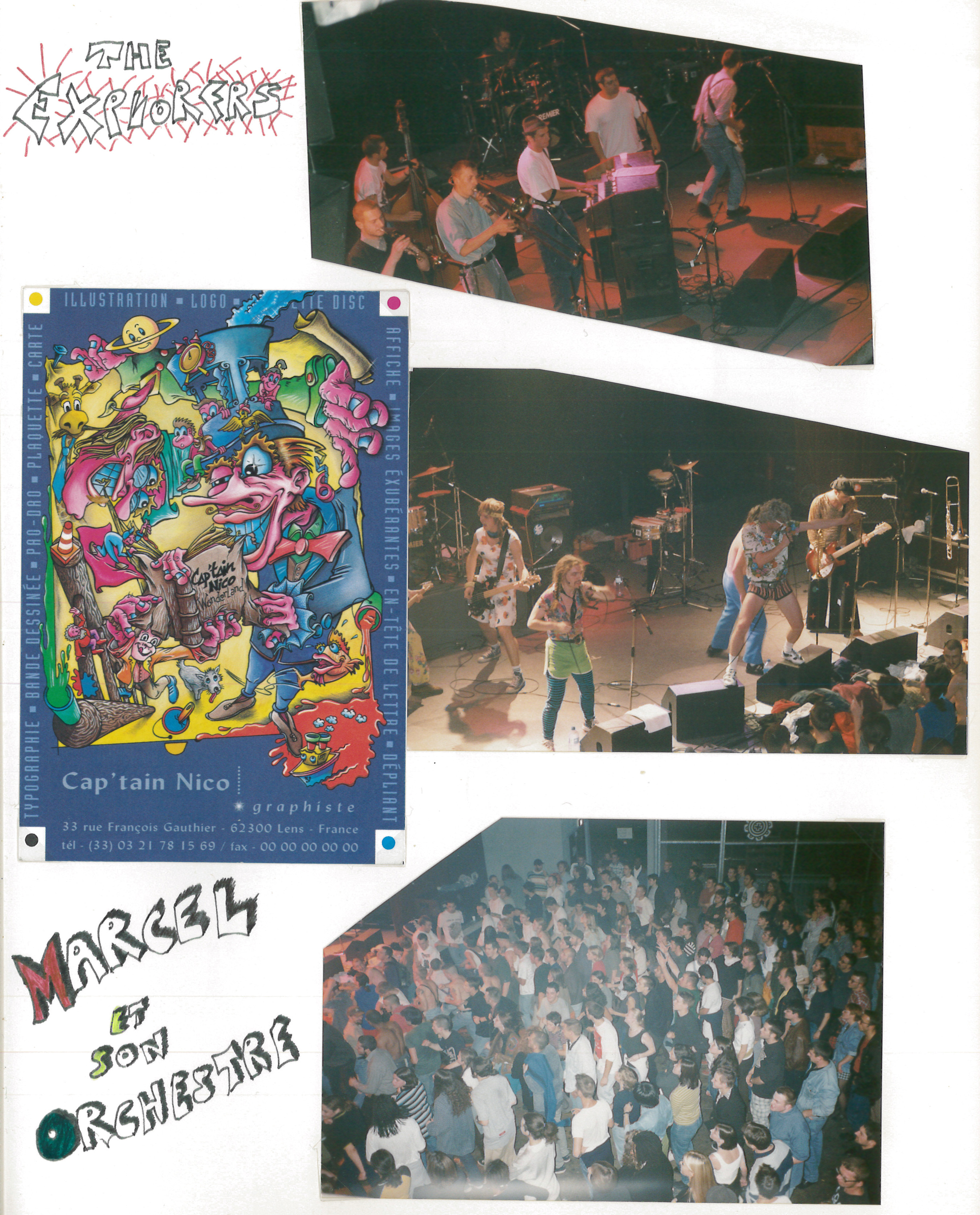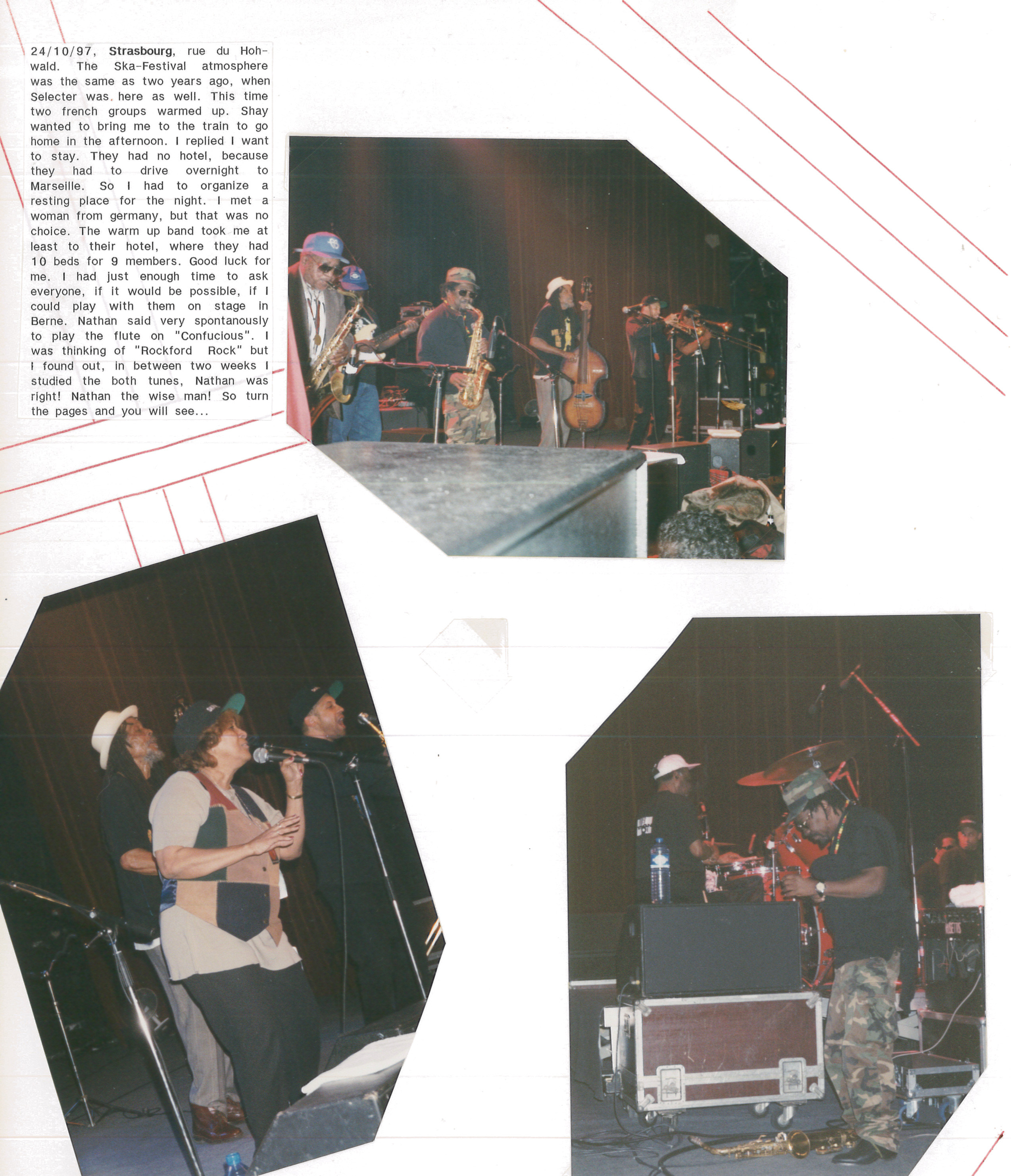 On this page is all the text that I have written about that day. Because it's maybe too small, I type it here again:
Tonight is a kinda Ska-festival with three bands. Two of them from France (The Explorers and Marcel et son orchestre) plus The Skatalites. Two years ago I was already in Strasbourg to dance The Skatalites, but then it was Pauline Black and The Selecter to open the Ska-festival. La Laiterie is still the same.
Shay wanted to bring me to the train station to go home in the afternoon. I replied I want to stay and enjoy the party. The Skatalites had no hotel in Strasbourg, because they had to drive overnight to Marseille. So I had to organize a resting place for the night. I met a lady from Germany, but that was no real choice. Marcel et son orchestre had 10 beds in a hotel, but they were only 9 members, good luck for me. I finally asked the Skatalites, if it would be possible, if I play with them on stage in Berne on the 9th of November 1997. Lloyd Brevett said, I should let take some pictures. And Nathan said very spontanously to play the flute on Confucious. I was thinking of Rockford Rock, but I found it finally easier to play on Confucious. Thanks to the wise decision from Nathan the wise man.
The party was great. Marcel et son orchestre was very funny. I'm still thankful, that I was able to sleep in a proper bed. I woke up early in the morning and left the hotel, before the band was awake.
The group has a large history (see Wikipedia in French) and they still have a website. Ok, it's not everybodys style, but they have a lot of fun…