Berlin and a natural bath
Bicycle ride for about 145 km from Buxy to Toulon-sur-Arroux to Luzy to Imphy
The Skatalites are playing at the Metropol in Berlin
My bicycle ride brings me today from Buxy to Imphy:
Tonight the Skatalites are playing at Metropol in Berlin. Ossi from Mosquito promotions brought me a roll with a lot of posters from the Berlin and Hamburg shows. I offered many of them to friends. One is still in my home another is at NoF-NoFs place. The rest of them are gone.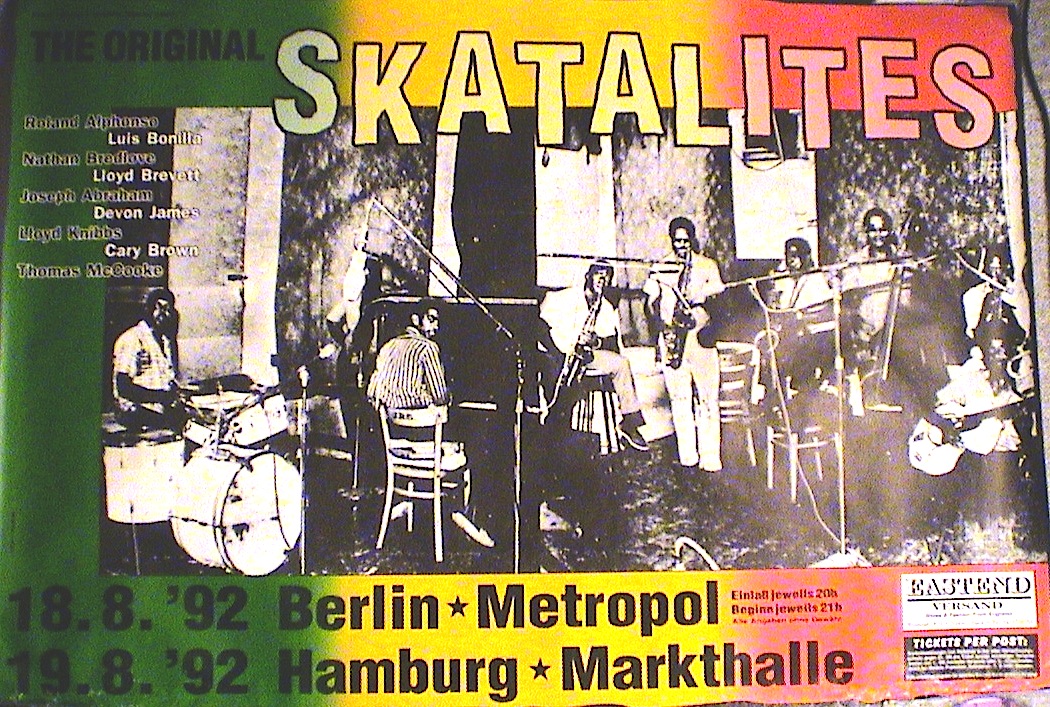 Unfortunately the Metropol was closed down in 1998 after a very long history, but re-opened and seems to be still around: de.wikipedia.org
The Metropol still is at this place:
The residence for that night was Hotel Prinz Regent. That sounds better than it looks, but take a look by yourself:
Because I slept on the meadow with some cows, they came in the morning to muh hello. The procedure in the morning was very easy, because there was nothing left to eat, but sun flowers. I drove along. The first thing on my day-plan was to change some Swiss money. Then I bought some food to eat. After a while I saw a lake. Yes, after two very hot days in the sun, it was more than time to take a bath. Can you imagine how I enjoyed that bath? It was only for 5 minutes! I had nothing with me to take a bath (fully nude) and around that lake where many roads. Plus the water in that lake didn't look very clean. Maybe it was a dead lake or so. In Imphy I went into a telephone cabin (remember, 25 years ago, nobody had portable phones!). I called my home to say, that everything is fine. It was right there, where my wheel lost its air, until it was flat. On the other side of the road there was a young lady asking me for some change, because she also had a breakdown.
I went over a bridge and felt asleep on an empty field once again. I remember some hay bales on the meadow.