Bourges versus Hamburg
Bicycle ride for about 160 km from Imphy to Bourges along river Cher to Villefranche to Céré-la-Ronde
The Skatalites playing at Markthalle in Hamburg.
My bicycle ride that day was from Imphy to Céré-la-Ronde:
Tonight the Skatalites are playing at Markthalle in Hamburg.
The venue still exists (markthalle-hamburg.de).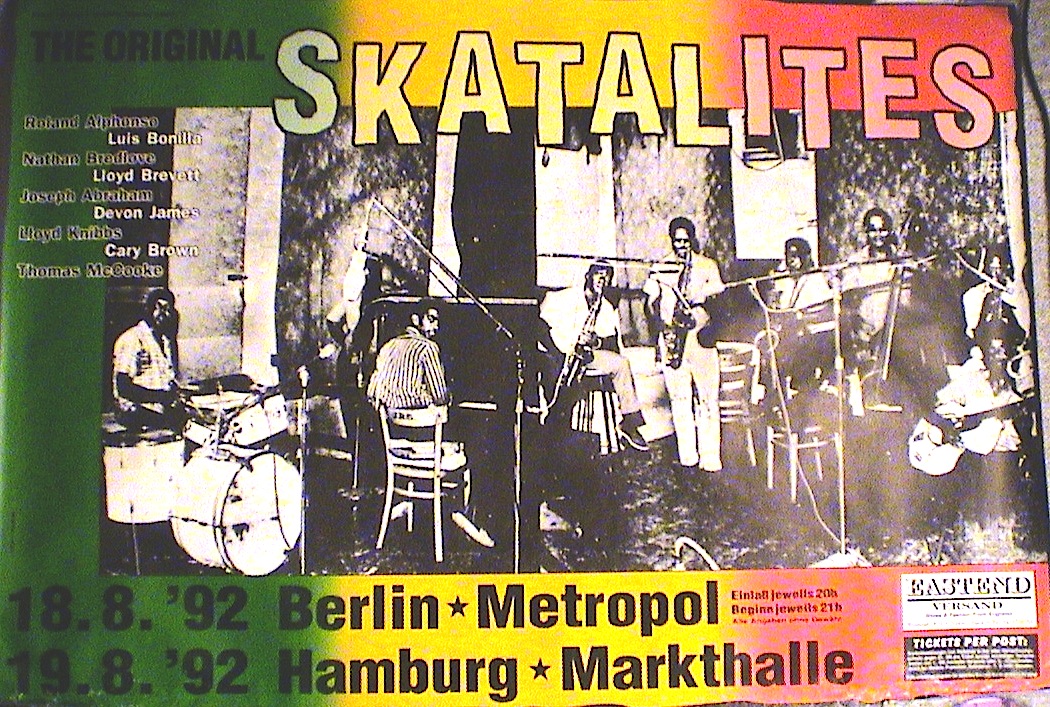 That night, The Skatalites stayed at Hotel Schmidt in Hamburg:
That was the day, I first came to Bourges. I woke up early, I thought, it is still very very far to Saint-Nazaire. It was the first time, I thought, I won't be there at the right time. Only two days left. That's why I drove faster and further than the other days.
It was so great to dive into a city, after all these days in the wilderness. The view to Bourges was spectacular. I was there at noon. But there was no time for sightseeing. Along river Cher I felt the distance again. It wasn't that hot anymore. And when it started to rain, I took off my cloths (except my bicycle pants, off course) and enjoyed to get washed. In Villefranche I was looking to my back wheel and lost control over my bicycle. I landed in the ditch. My leg get a bruise and the wheel lost its air to get flat. I repaired the wheel right there, but when I blew the air into it again, I heard that terrible sound of a hole. One more time, I had to patch the tire. I only get the next hill before Céré where a third hole brought me to take a rest for the night. Lucky me, there was a very tiny little house, open and empty. It wasn't very inviting, but I had a roof over my head for the night. That roof wasn't really good, there was a brick looking down at me. Scary and very dusty but dry. That night, it was raining very heavy.