26th day, Lund to Stockholm and further, Sunday, 10th of november 1996, travel day
Today, 20 years ago, we all have to wake up early. After only 4 hours of sleep in the best hotel of the whole tour. It's a pity, but true. The hotel have even more stars, than hours we spent in it.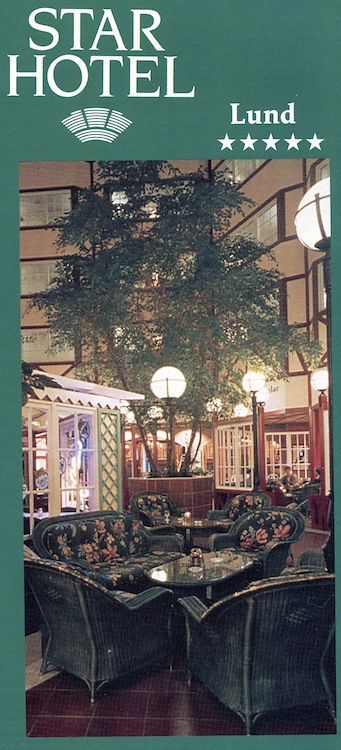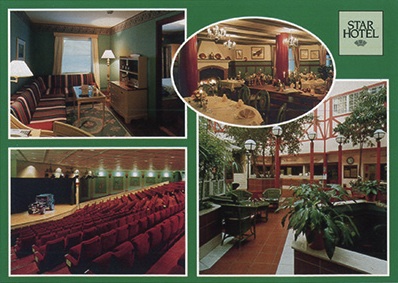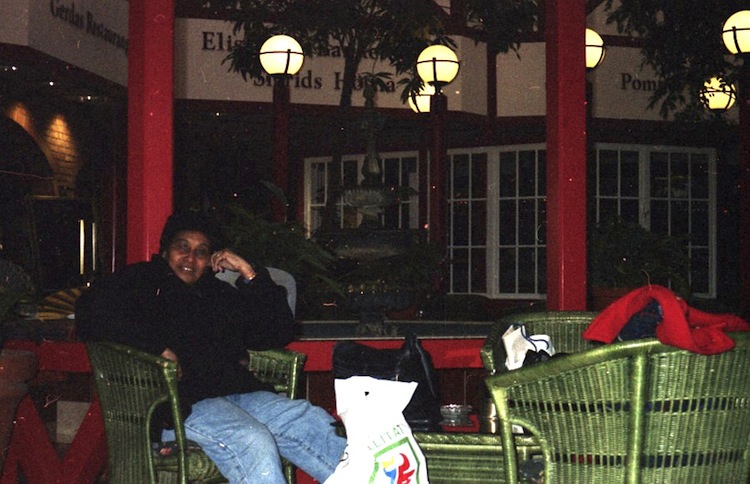 Doreen Shaffer and I are the first at the breakfast. What a giant buffet is laughing at us, because we really have not much time. Shay is pushing us like animals. Most of the team don't like that hurry too much. Because we don't have food in the vans, everybody is taking from the buffet, what is possible to take away.
After 12 days without day-off plus two survived overnight drives the crew is looking forward for this travel day across Sweden.
I don't know the route exactly, but I remember it was 600 km something.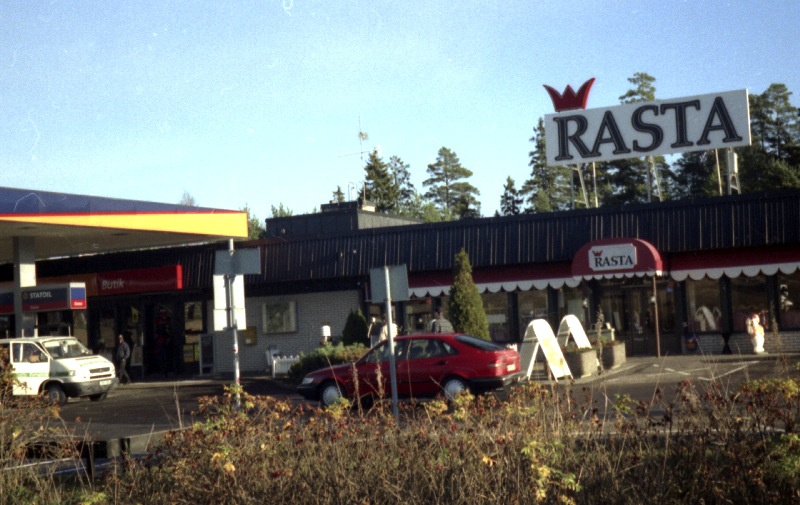 We all feel quite home with all the Rasta along the road. I didn't know, Rasta in Swedish means take a break. That's what we did with this Rasta here. And on the toilet there is more Swedish stuff, and it's funny, because everywhere you read SKA and RASTA. It just match.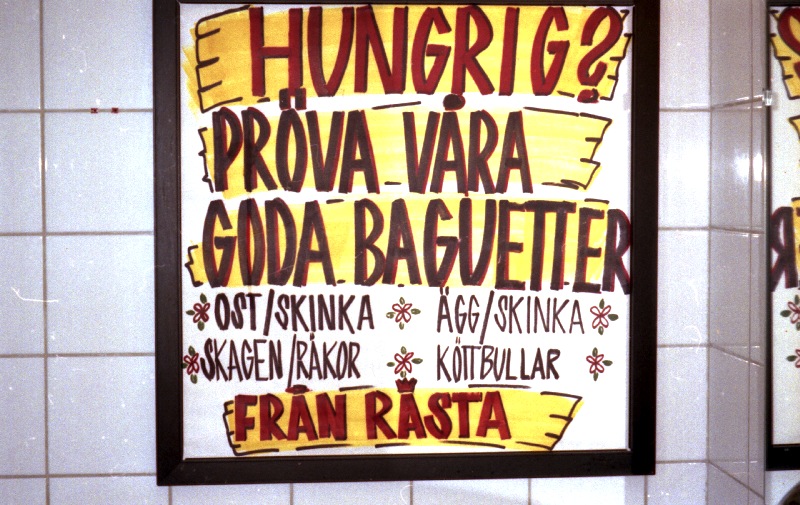 I talk a lot with Nathan Breedlove, who is leading the Skatalites, after Tommy McCook is not able to cross the Atlantic (remember Tommy McCook went to the creator in 1998, the same year Rolando Alphonso followed). To me Nathan is such a great trumpet player and I can't believe his not world famous. Sometimes I hear Miles Davis. But music business is such a strange thing and it's really not easy to be the right in the right moment with the right ideas confronting the right persons with the right statements. Too much right I suppose. Nathan told me about the record deal he didn't signed because, the label wanted the horns from Fishbone to be featured, but that wasn't Nathans idea with his music. Later Nathan Breedlove sent me three MP3-files from the curious band called Ska Force. I love these tunes very much and I'm still listening to them, I had no idea, that all instruments have been played by Nathan himself. What a great surprise.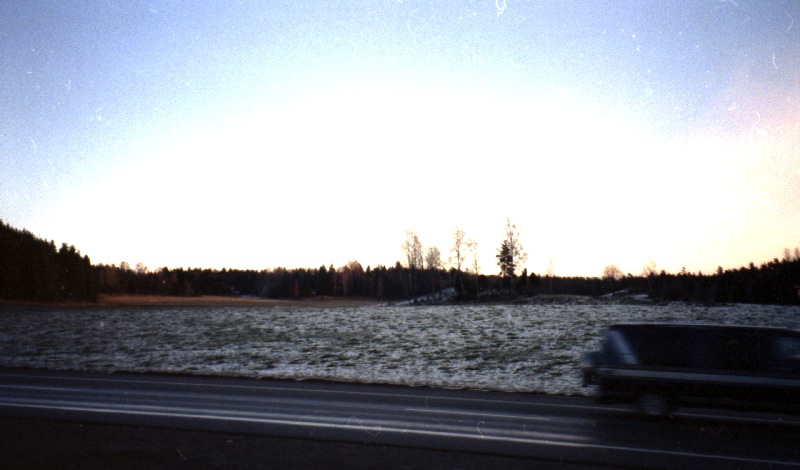 Sweden is a good-mood-country. The countryside is beautiful and sometimes really strange, like on the picture, where the lake is almost on the highway. It's such a big country with little population. In the evening we're arriving Stockholm. The ferry is ready to load us with the vans. We get off the vans only Duncan and Barney drive into the ferry.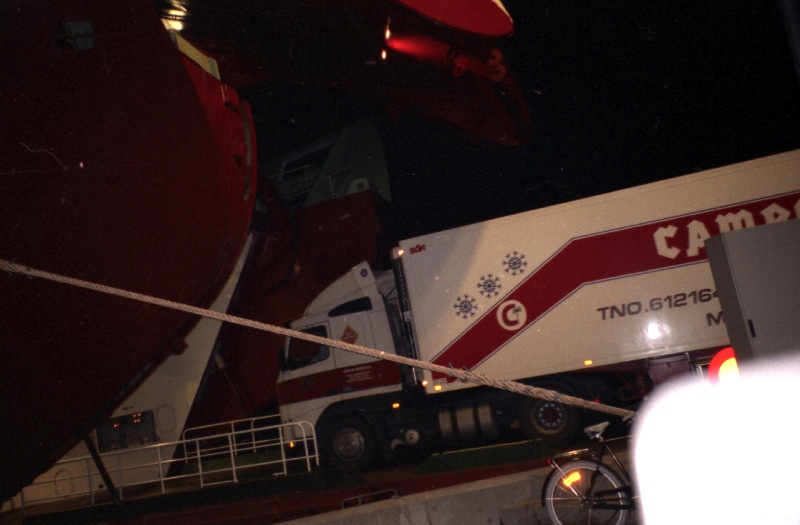 It's fascinating how much can be loaded into such a ferry. And our ferry is not bad looking.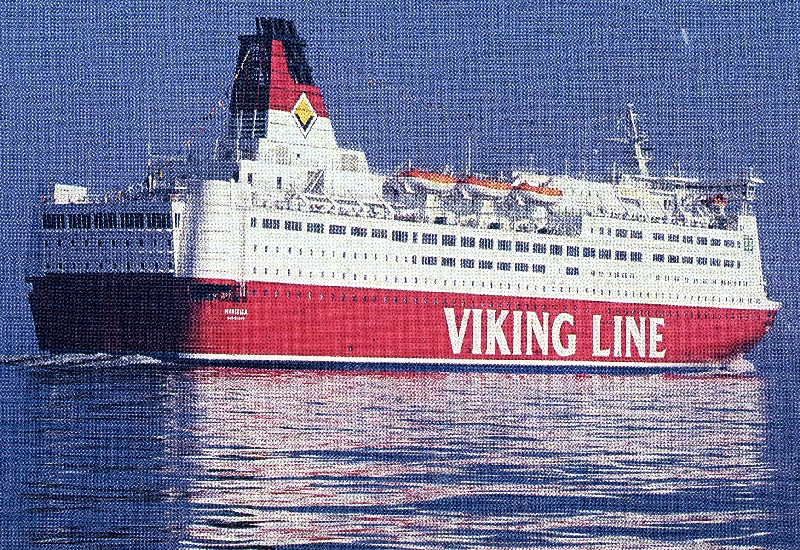 I share my room undersea-level with Lester Sterling, Bill Smith and Will Clark. The room is very small and I really can't imagine how to sleep in there. Meanwhile Shay takes time to take a view on the other passengers. I go up to deck 6 to have a chat with Lester Sterling, while he's writing into my diary.

Shay comes to me lively up to explain me that I have to follow him. He wants me to introduce to someone he found for me. I'm sceptical, because I guess, he only wants to use me to catch a girl. But Shay is serious and I can see, that he really want me to introduce to Rhona. He saw her, when she came on board, and he knew, this is someone for Claude. I don't know why, I guess he didn't know either. But that was the beginning of the longest small talk I've ever talked. Except with my wife many years later. But Rhona is talking and it's great. I enjoy listening to her and soon after Shay is somewhere else. I don't remember, I only have eyes and ears for Rhona. Only one little scene take me away for a short while. Suddenly I can hear a big voice doing karaoke. It's Lloyd Knibbs voice. He have such a big and massive voice. I have to take a look. He entertains a nice part of the passengers. What a great scene, I have no pictures, of course. But still the memory. And a smile.
Rhona is a hatmaker. She designs very special hats, she shows me some pictures. Real high hats. She is from Scotland and lives in Norway, but is travelling to Helsinki, Finland. We're talking without no end. Then I ask her for a little signature into my diary.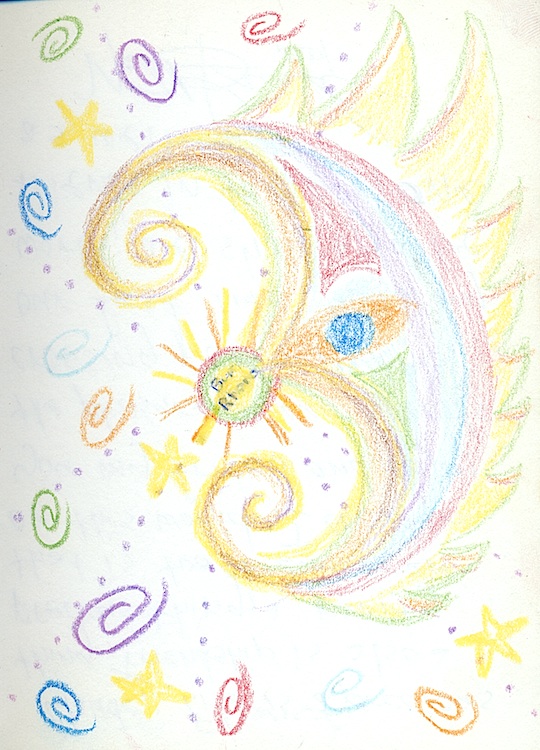 While all the passengers are happy and in party, we two are talking almost all night long. The Rhona tells me the story of a friend who survived three sinking ferries, just because he never went in the deeper decks. I'm a bit scary of going down to the cabin, where I should sleep. But when Rhona was too tired (around 3 o'clock in the morning), I went downstairs.

I can't remember where exactly was my cabin, but it was in minus fourth floor. Anyway, I find Nathan Breedlove down there on the way to his cabin. He can't sleep either. We're talking very close for a while, Nathan writes into my diary, then finally I go sleeping. Again just for a few hours.
Come back tomorrow, for the greatest day on tour, in the warmest town, while it was the first day on tour with minus temperatures. Confuced? No. Confucious. Yes.