2nd day, Bourges, France, Monday, 1st of may 1995, Le Printemps de Bourges
After a night in the hotel, we went quite early to the next venue. We couldn't believe, when we saw it. It was just at a corner of two roads, a little place with a little stage (almost the same as in St. Nazaire in 1992).
The festival area was huge, but this little stage was almost outside the area, inside the town and just a walk away from our hotel. Please find on that picture Lester Sterling and Bill Smith.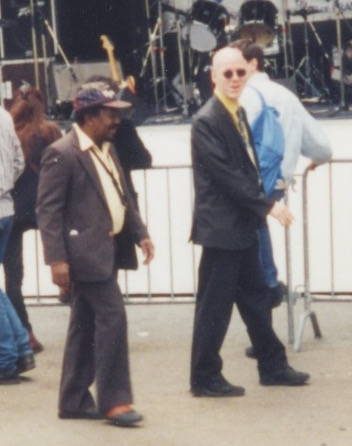 Find more infos about the festival in the archives of Le Printemps de Bourges.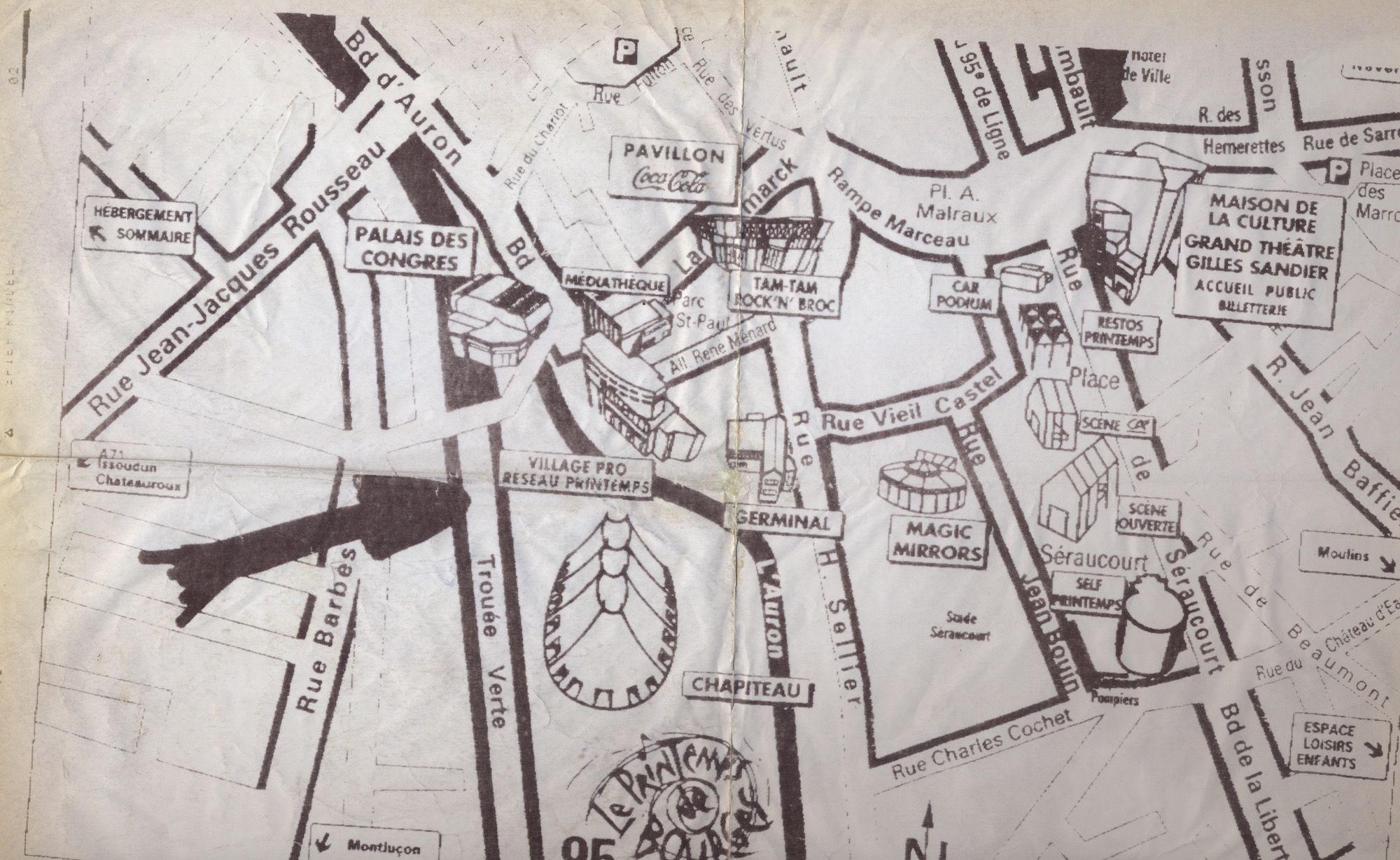 On this plan you can find the "car podium", that was the stage. At the beginning of the Rue de Séraucourt.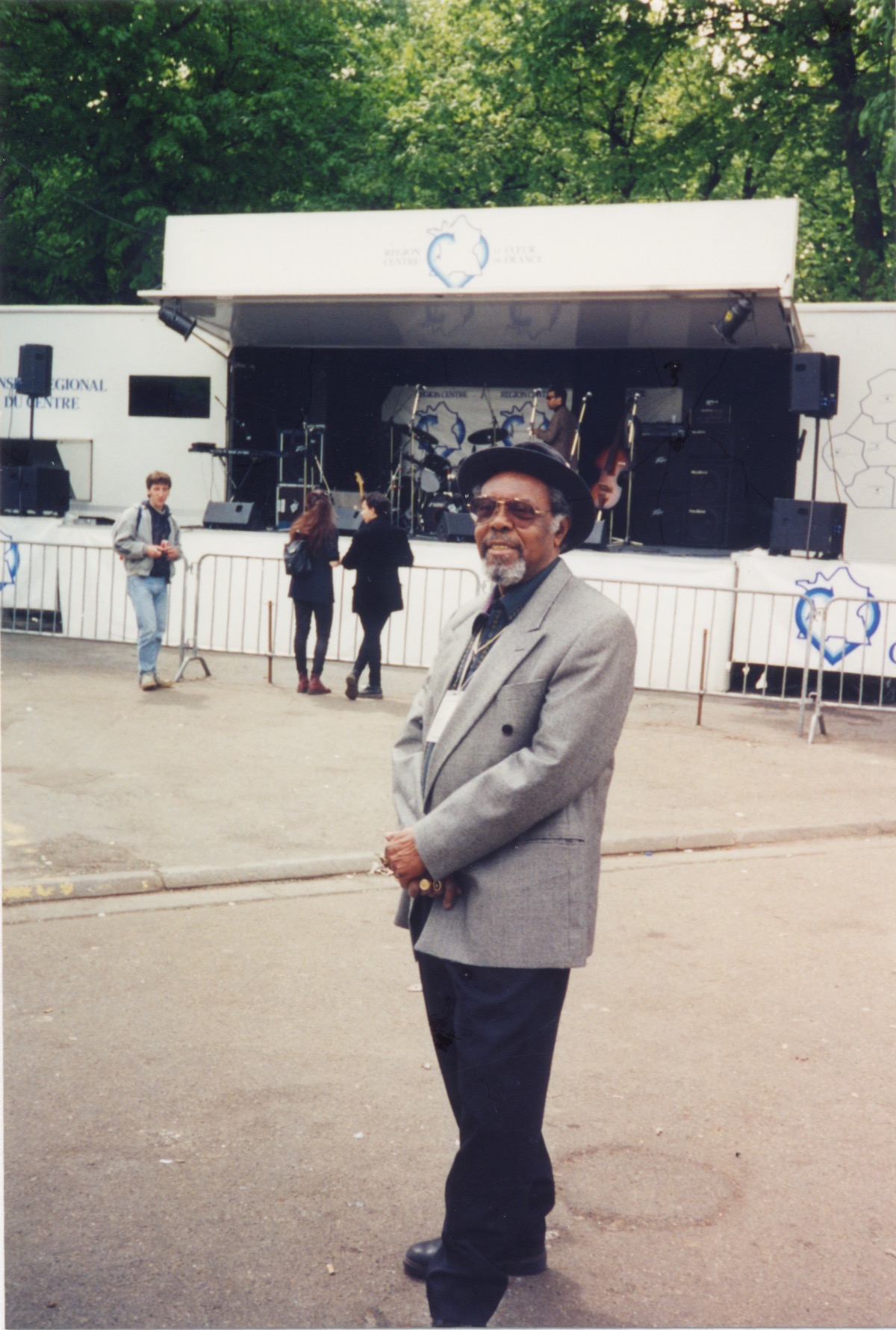 On stage they prepare the show for the Skatalites. For me it was a day off, because, there was no place to sell t-shirts anywhere. I was enjoying the show from a little behind. While I was recording this show, it was great, because, the band started to play "Police Woman" when just behind me a real siren of a police car intoned. But at least the recording is lost anyway… because I plugged the microphone into the headphone out instead of the micro-out.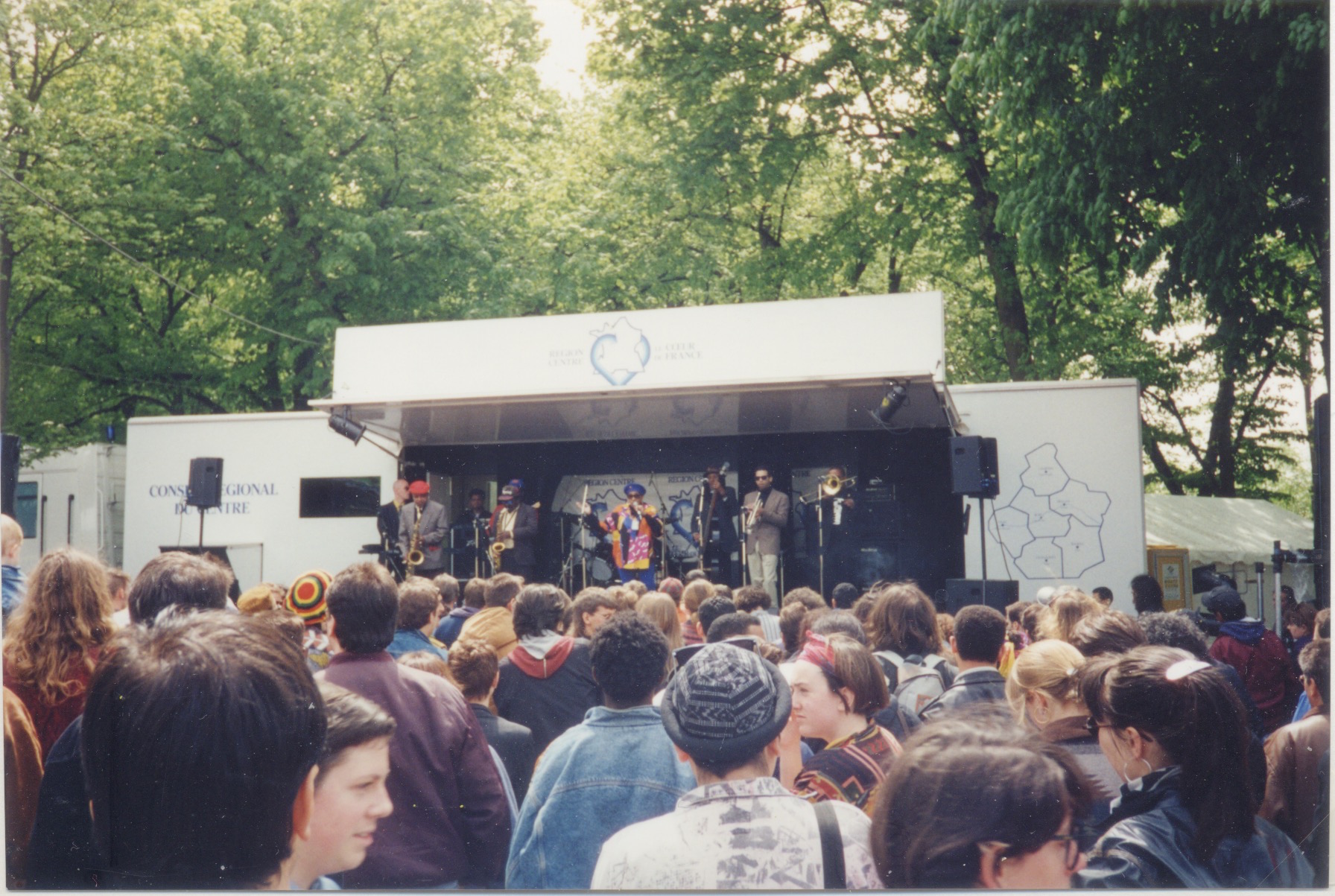 From left to right: Bill Smith, Rolando Alphonso, Vin Gadher, Lester Sterling, Devon James (only a little bit of his cap and guitar), Doreen Schaffer, Lloyd Knibb (just behind Doreen), Lloyd Brevett, Nathan Breedlove, Will Clark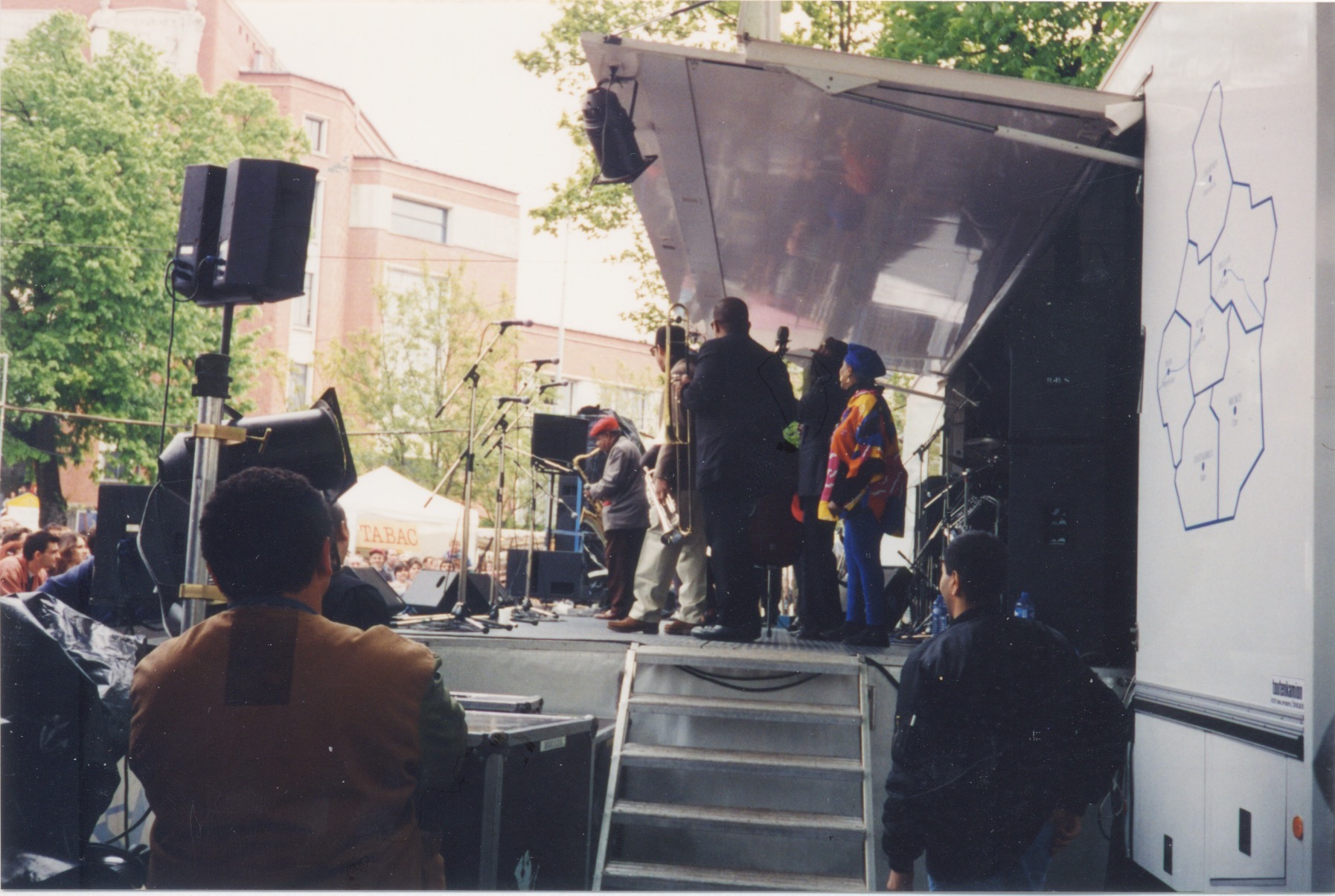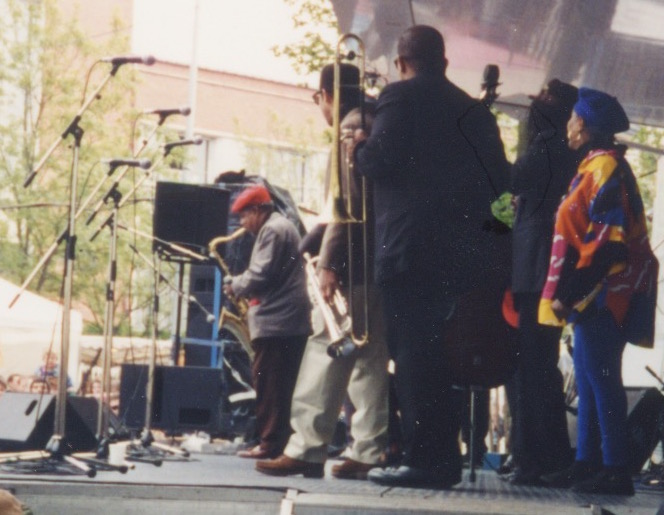 The rest of the day I can't remember, but for dinner we were back at the hotel. There was quite a rumour, because The Chippendales (if you don't know them, take a look here) stayed at the same hotel as we did. There were a lot of women around. Taking pictures with those big men. But in the dinner room they were very nice with the old chaps. And some were talking about the USA, working as driver or just being employed somewhere and other stuff. For me it was my first time talking with Lester Sterling. He's proud about Bangarang. He is sharing his room with Rolando Alphonso.
Website today: printemps-bourges.com
The next day we went to Rennes
This is the route plan of today. I don't know, how long it took in 1995 and what was the route.