31st day, Eindhoven, Netherlands, Friday, 15th of november 1996, Effenaar


The end of the tour is near. It's a feeling that is all around. It's strange but on one side we're lucky to have survived this huge trip. On the other side it will be a loss to leave some of those guys maybe forever…
It's only a short way from Leeuwarden to Eindhoven. 9.40 am it's breakfast time, by the way a good breakfast. Doreen Shaffer about her time after The Skatalites in 1964. My notes in the diary are not clear enough and I guess I didn't understand everything. However, Doreen had to stand behind the family and had to leave her singing career for many years. "Men doesn't like her wife's on tour", she said, "the most important in relationship is to trust each other". When her husband died she had to go to work again. Coxsone Dodd always had work for her. But I didn't interview her and many of the things are too personal. She said, that she pays the rent to a friend of her (a nice discography can be found here)
10.20 am: The nutrition on this tour wasn't really healthy to me. Almost every started between 8 to 9 am with a huge breakfast. Then a massive gap until 4 to 5 pm with the soundcheck catering. And between 7 to 8 the diner. And not every day was all three in good condition or good. The rest of the day (until 2 to 3 am) was waiting without food. OK, I know I'm different from many, because I don't drink no alcohol nor beer. That's why I tried to get some special fruits whenever possible. I wasn't the tour manager and wasn't involved into the organization nor the ideas. But sometimes it was me to manage the ship, because men getting angry when them hungry. And I believe that's important to treat everyone good especially older people. Shay is doing his best, but sometimes the club manager make his live not easy at all. And the tour members' special wishes have no space at all. Only two official show recordings (Montpellier and Amsterdam tomorrow) no documentary nor any kind of merchandising aside the stand Barney is selling. I guess more could be possible.
20 minutes after noon we're leaving to Eindhoven. Laurel Aitken and I are the last to step onto the vans. Laurel's joking: "They can wait for the Godfather and the worlds number one DJ". Thank you Laurel! 🙂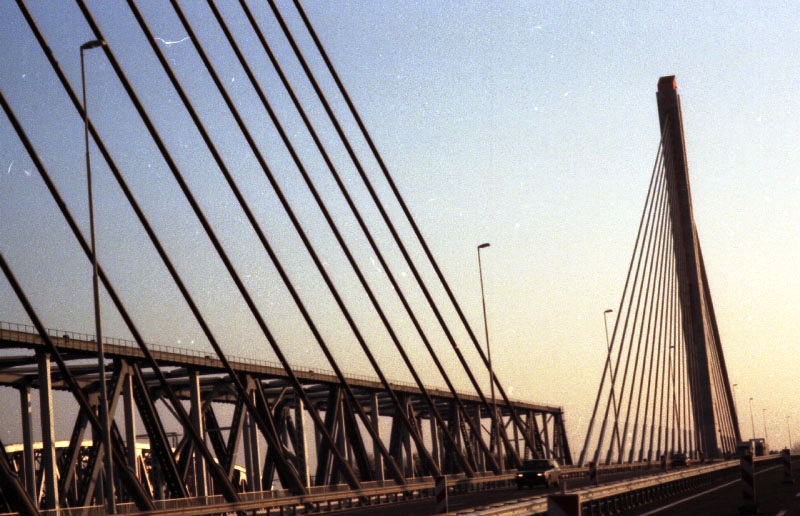 We're still very lucky. The temperatures are not too low and the sun is almost always shining.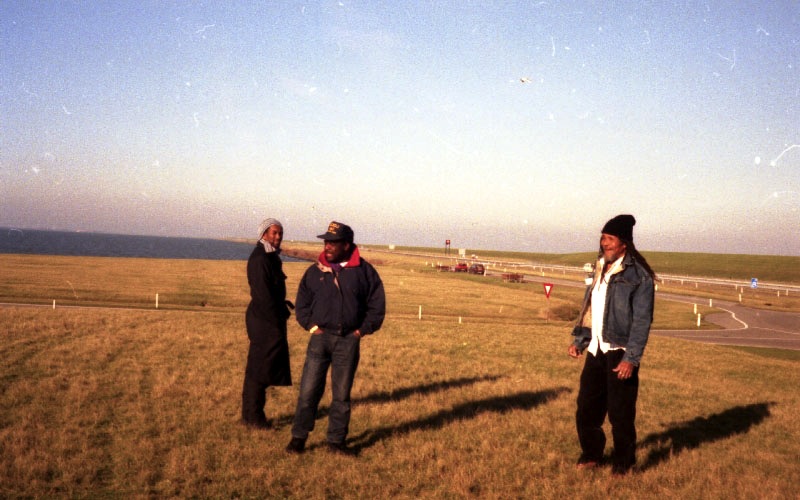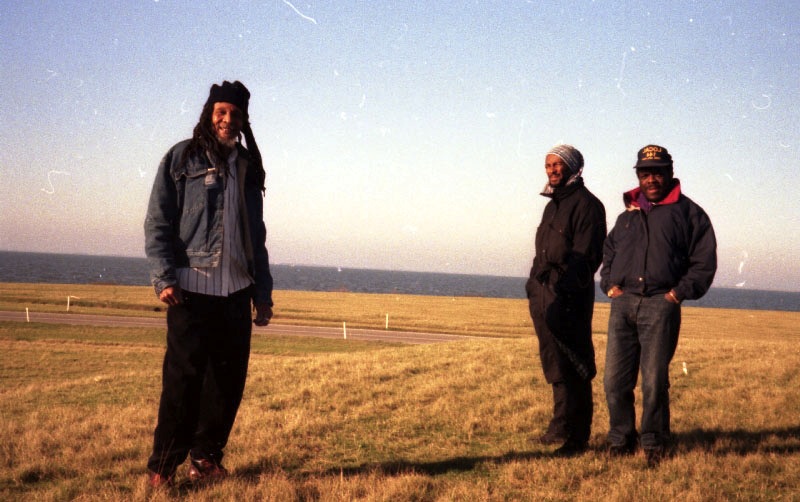 We all enjoy the day. The landscape is amazing.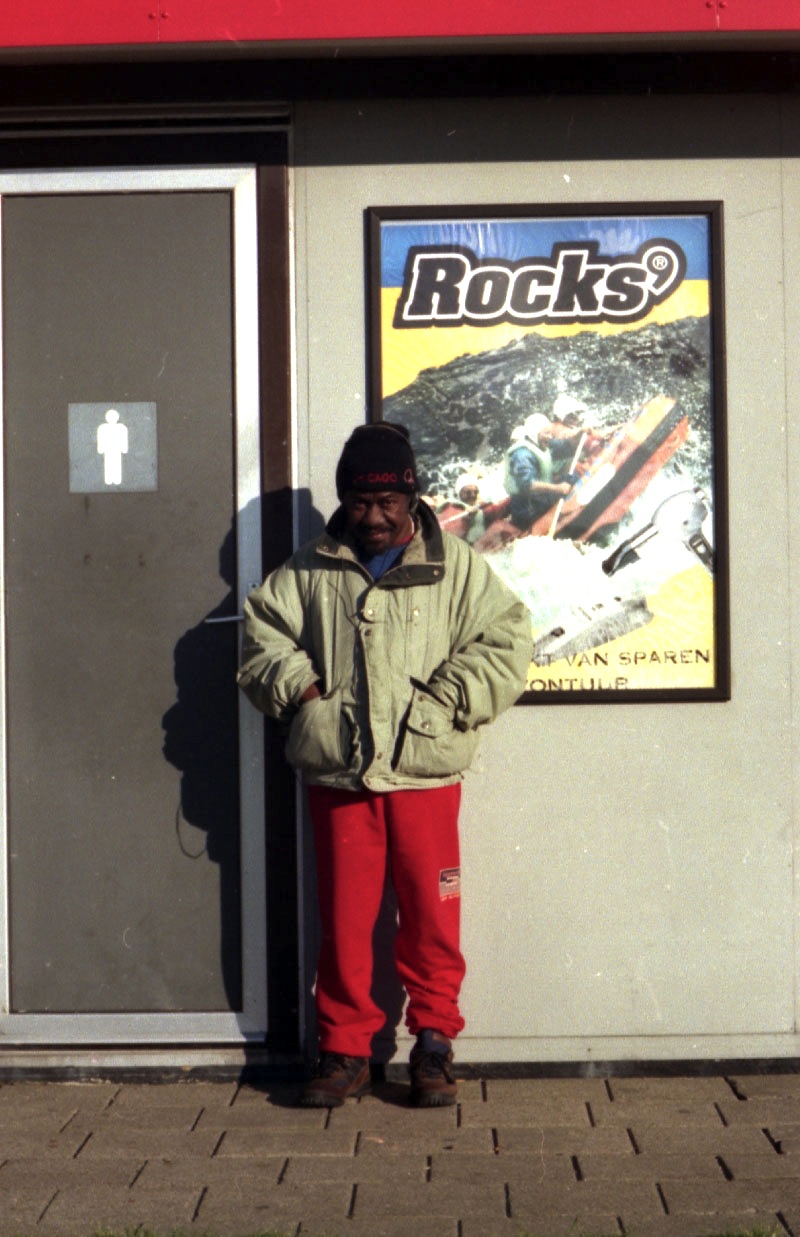 3.50 pm we're short before Eindhoven when Barney's van is taken from the road by two police cars. We're waiting. But short after we all can continue our travel. It was just for nothing. Again Laurel Aitken comes to me to tell me that he wants me in England as DJ. He really loves my style. Vin the Skasplash manager is only shaking his head and explains me the reality in England looks much tougher than I can imagine. I listen to his advice.
There is not much space in the backstage. Too many people too less chairs. But there is Devon James' guitar on one of those rare chairs. I want to take his guitar to put it somewhere else. Lucky me, Devon didn't kill me (joke! Devon is the most likable man I know). I remember that  I never ever hold his guitar. I overstand that this is his guitar and nobody have the right to take it just like that. I'm very ashamed about myself. I realize that I haven't talk to Devon much since I first met him in 1992.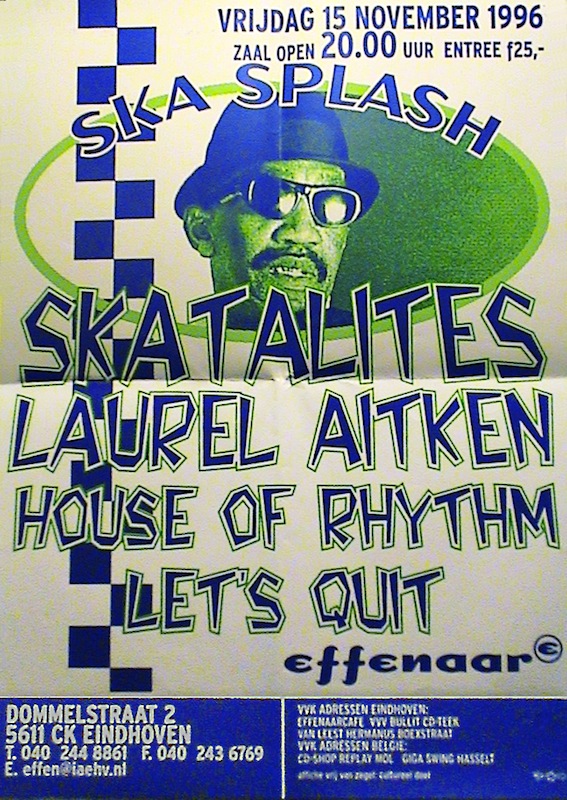 Once again I'm not in the schedule of tonights show. Another DJ is hired. But I'm DJing anyhow. The hired DJ is OK with that. After the show I'm free and I can enjoy some other sounds. Nice ones. One tune the DJ is playing is that great, I have to ask him, what it is. It's from a compilation from Belgium called Keinijg Studio and the tune is Peckings from the Ballistic Brothers (easy today, you can listen to it on Youtube at that time, it was a challenge to find this. I was lucky to find it in Antwerp!).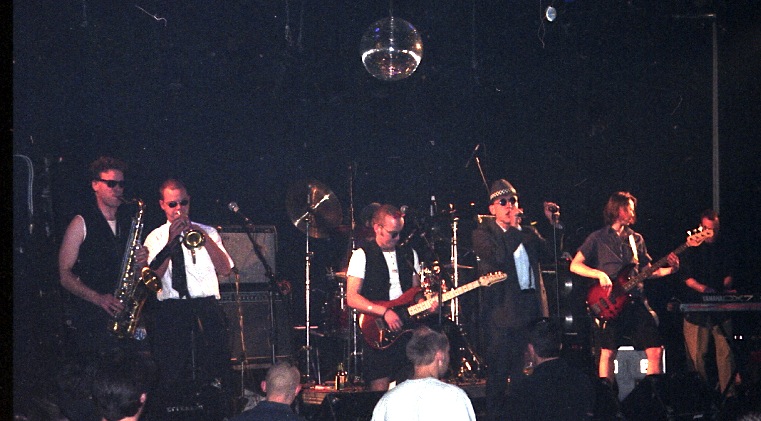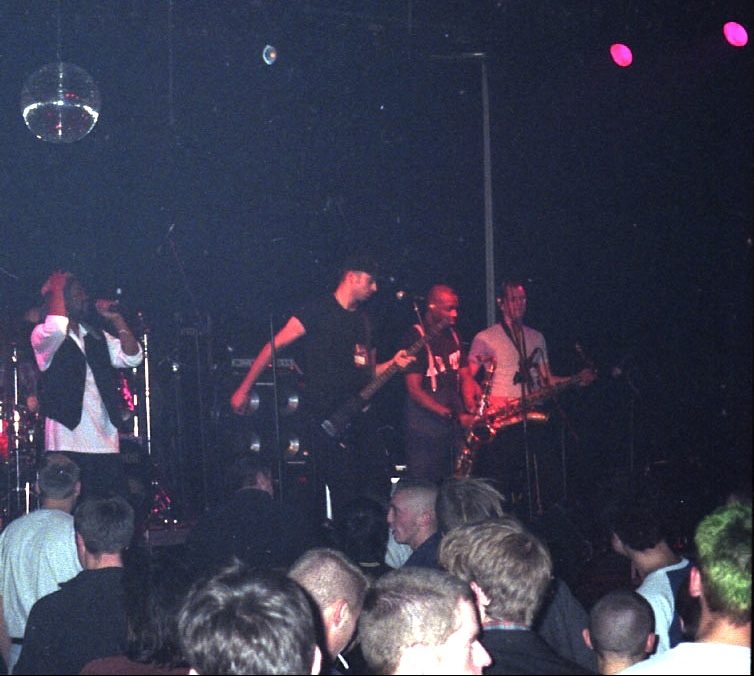 10.32 pm: HOR are playing a fantastic show. Dave Nicholson and Tony Looby clash with great solos in "HOR's Empire". They took the masses. My set is quite horrible after their powerful show. But Laurel Aitken is taking them back. Straight into his heart. Jeff Lucas and Limbo Kirk backing up Laurel Aitken in "Skinhead". While they're performing "They Got To Come" Lester Sterling is coming to me and we enjoy to watch the skanking masses.

This is my few onto stage while House Of Rhythm is playing. Can you see any musician? Oh, there is Kirk Thorne in the background. Amazing all those people.
11.52 pm: The Skatalites with Doreen Shaffer tribute to Delroy Wilson. My second set between Laurel and The Skatalites was in a melancholy mood. I guess it's a kind of tiredness mixed with frustration about my situation and position on this tour. What is my function? Why doesn't the promoters of the shows know nothing about me? Not one day I'm sure if I can perform or not. Not one day I'm sure to have an equipment and what kind of equipment. Before the tour I was sure to play the flute from time to time, but when Tony Looby came with his flute, the flute theme for me was finished. I mean, that Ska and flute is seldom, but two flutes in Ska is one flute too much… something like that. I wasn't motivated enough to take my flute. Shame on me. The tour was a big effort for all of us. I guess nobody is interesting in me down here in Netherlands. What will be in Amsterdam?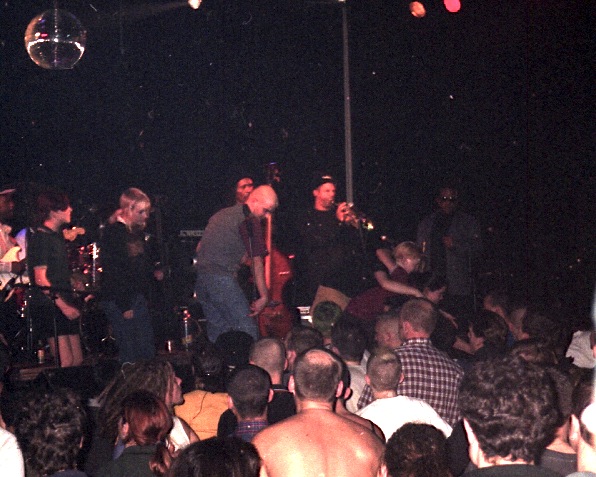 Even while The Skatalites are playing, the stage is used by fans. It's really hot. Too hot.
1.38 am: We're driving back to the hotel. Rolando Alphonso is angry about me, because he gave me an empty tape to record the show. That was the missing tape the day before in Leeuwarden, where he played from outer space. But tonights show was not important in a musically point of view. I explain to Rolando, that the mixing desk was without tape recorder. We have no equipment with us to record any show.
I take a last walk in the garden of the hotel. There are a lot of sculptures. I load my batteries while watching them. I slept well that night.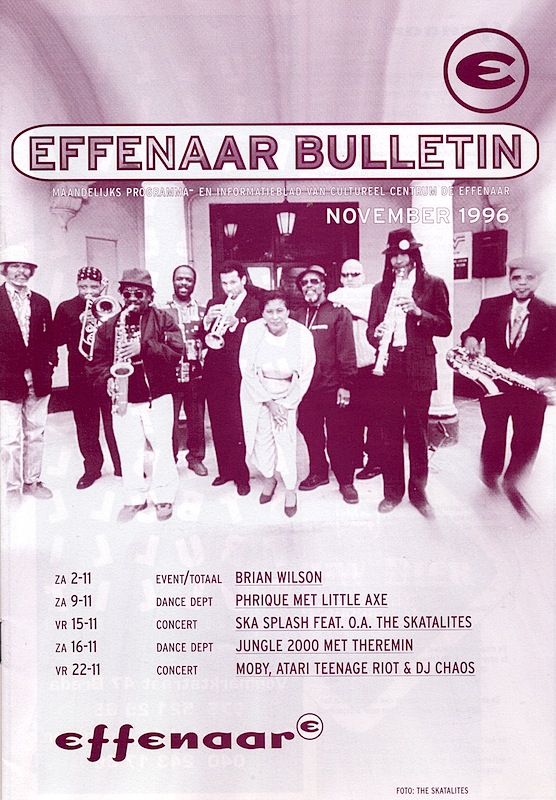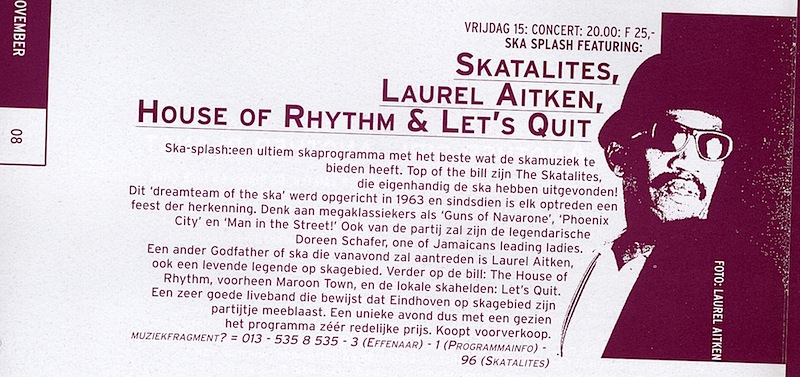 Overview Eindhoven, Effenaar
audience: approx. 400 (capacity approx. 500)

catering: good

backstage: good

diner: poor vegetarians

DJ-set: there where already two DJs ready for the after-show party, I wasn't very motivated, but 4 channel-mix with 2 turn-tables and 2 cd-players

Local band: Let's Quit, funny, but a bit boring

HOR: good, but not their best

Laurel Aitken: Skinheads running on stage, Shay is trying to protect Laurel

Skatalites: just a warm-up for Amsterdam

hotel: checked-in before the show, but quite far away from the club

room mate: Will Clark

driving the next day is easy and not far
Website today: effenaar.nl

Come back tomorrow for the last Netherlands show. And the second last show on the continent.