15th day, Münchenbuchsee, Switzerland, Wednesday, 30th of october 1996, Freizeitanlage

The breakfast in Geneva is very strange. The hotel cristal in Geneva is high standard. We're very lucky. I guess I was the first at the breakfast. But the waiter told me not to eat from the buffet, but from a very small separate table with only a few croissants and coffee. All the yoghurts, fruits and English breakfast stuff is not allowed for the members of the Skasplash tour. What a joke. And the waiter really gets in troubles, when the other members of the Skasplash coming one by one to the breakfast room. Nobody believes, this can be true. Not the big breakfast, only the small for us. Switzerland is expensive. We all realize it now.
Outside the hotel we take a few pictures with Franziska, who will come with us in our van to Munchenbuchsee. René will take the train.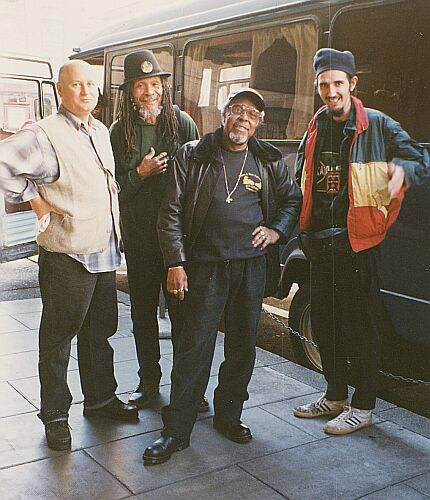 We are all in a happy mood, because the weather is fine and the travel is not far. And my photographer friend brings the boys into a good mood.
We stop on a very pretty place at the boarder of Lac Léman near Lausanne to take a few nice pictures. What a sunny day.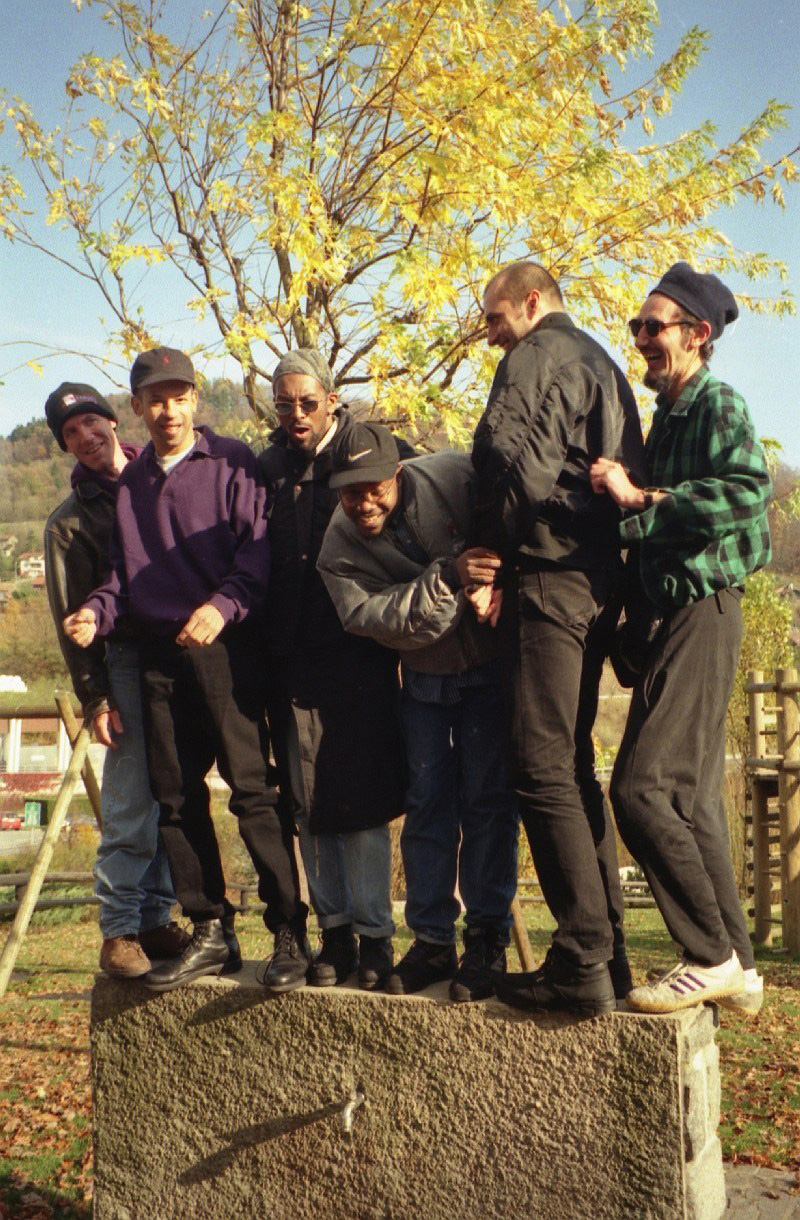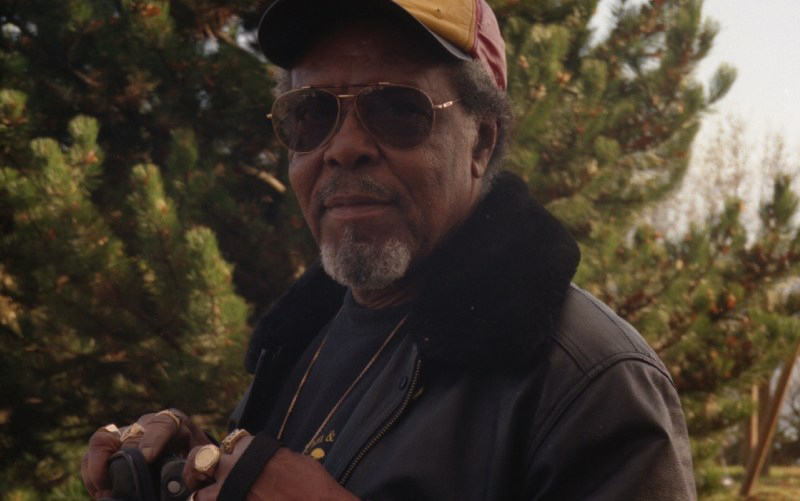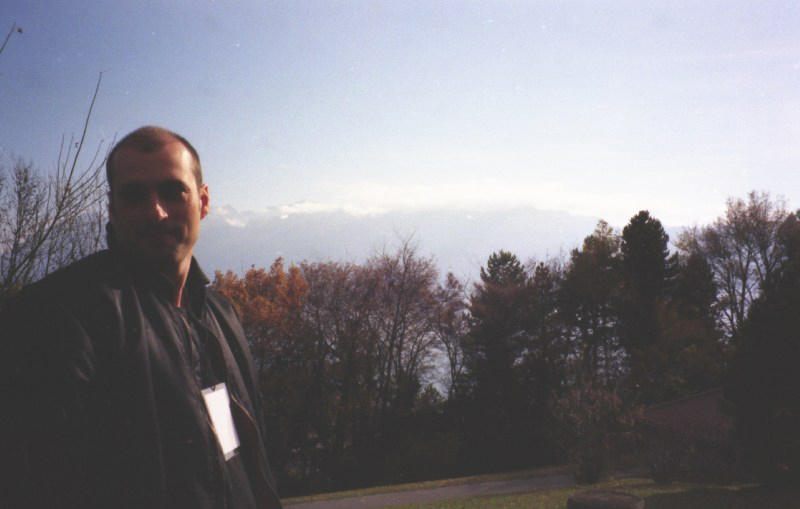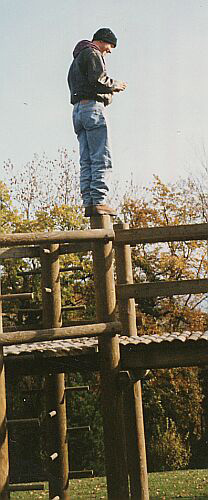 When we're arriving in Muchenbuchsee, I find out, that there is no DJ needed. So I have more time for my friends. In Muchenbuchsee my brother, a cousin of mine and René are there. The warm-up is by The Ventilators from Bienne. I was DJ on a few of their concerts, so I know them too.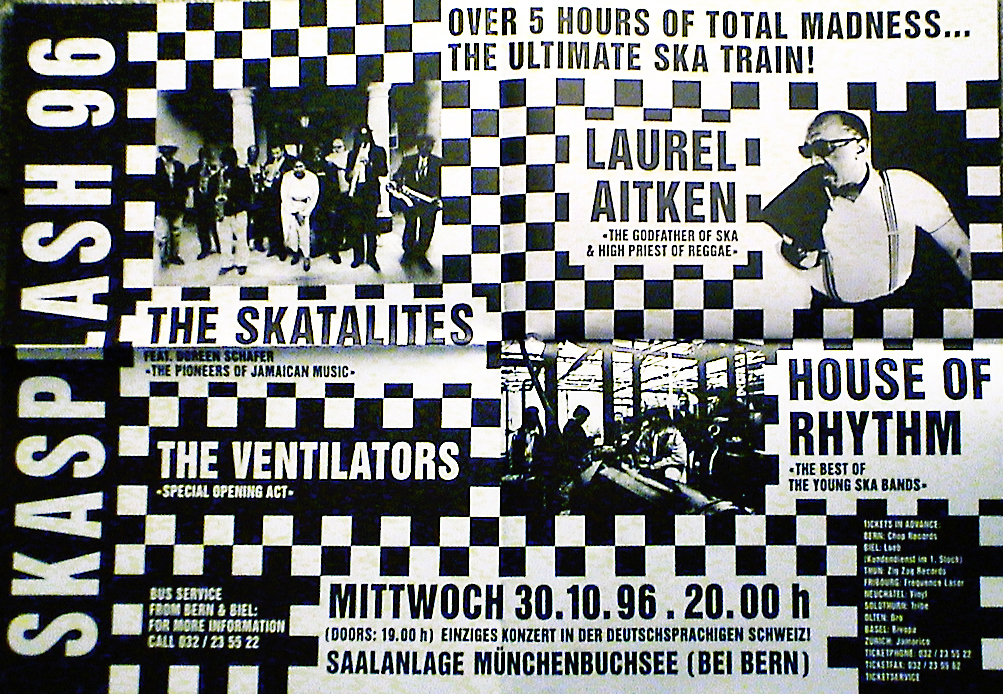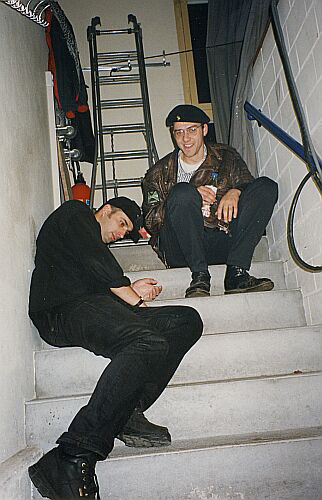 René my friend, natural doctor, masseur and bassist of Der Transformer) is asked by Jeff Lucas (who knows René from his shows in Lucerne with Maroon Town and House Of Rhythm) if René could play instead of himself. But René refused.
In the backstage I see NoF-NoF again. The venue is also available for sport activities. That's why there are showers and many other rooms in the backstage. In one of them, I find Lester Sterling lying on a wooden bank. Laurel Aitken not even can change his jeans. It is quite cool down there. Not very comfortable. And we have no hotel, because there is another over-night drive all the way to Venice.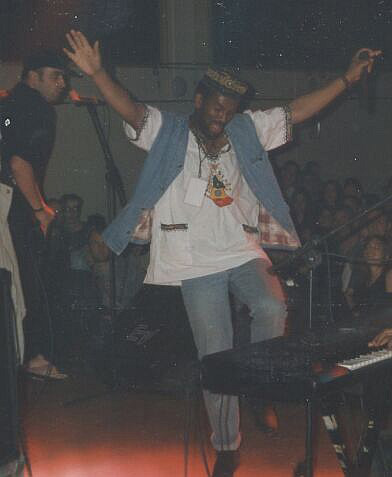 House Of Rhythm celebrates a great show. The audience is very happy with them.
The Skatalites are in great playing mood. They play «A Trip To Mars», «Ska Boss» (also known as «Ska Ba», but Tommy McCook explained, that he took the bossa nova into Ska and that's why this tune is called Ska Boss) then they played also «Nelson's Song» and finally «Confucious».
After the show it's 3 o'clock in the morning and we're starting to move straight down to Venice. I will see my home town.
Overview Münchenbuchsee, Freizeitanlage
audience: approx. 400 (capacity approx. 500)

catering: not enough

backstage: no places to sit down, too long waiting

diner: restaurant in the club

DJ-set: no DJ

Local band: Ventilators, Swiss-Ska band, played too long, boring

HOR: warm and nice

Laurel Aitken: full of energy, in jeans, because there was no place to change

Skatalites: always great

hotel: none

room mate: none

overnight drive

the next day
Website today: not really a website. It's owned by the government.