14th day, Geneva, Switzerland, Tuesday, 29th of october 1996, Palladium


Today, 20 years ago, we're leaving Thiers without delay. Oh, pardon, Bill Smith is still under the shower. We're all waiting. Here he is. The travel is easy without any troubles until the Swiss border.
At 1.10 PM we pass Lyon. There is still 190 km to go. The crew is still tired.  The day-off was comfortable, but after almost two weeks on tour, one day of rest is not enough. Duncan is sick, Jeff Lucas, Shay, Rolando Alphonso, Laurel Aitken and Doreen Shaffer have a cold or a starting flu.
Yesterday and this morning they received some of my natural medicine I received myself from my friend and natural doctor René before the tour started. This natural medicine helps them a lot. I became the tour doctor.
The blue van passed the swiss border already and is straight behind the border waiting for us. But when we're arriving with our white van unexpectedly the officer stops us. And when I take my wallet with the cannabis leaf symbol on it, the officer asks me to come into his border station. Everybody have to leave the bus. The band is amused. The old Selmer saxophone of Dave Nicholson ensures the officers that we are musicians, a jazz band. Lucky we. No more troubles. No big check-up and we can move into Switzerland.
I'm looking forward for this two Swiss dates. The venue in Geneva I already know from many other shows (Lee Scratch Perry, Bunny Wailer, Third World or Oku Onoura). The venue is well known. And quite big.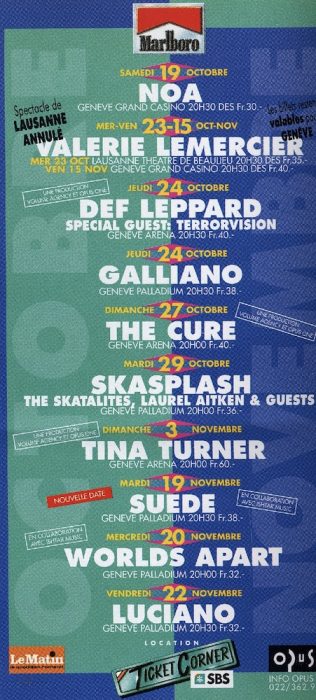 In Geneva there are friends of mine from my home town. Especially René, the herbal doctor and bass man welcomes us in Switzerland. I told him to bring flowers for the lady. So he did.
Doreen loves to receive flowers. I guess it is the greatest honor to the lady singer, to bring flowers, while she's on stage. Unfortunately there are not many people in the audience.
With René there was also Franziska (an old friend of mine) coming to that show. She was photographer, that's why you'll find more great pictures of this show, than most of the other shows. Hope you like it. And there is NoF-NoF too. Of course! NoF-NoF is important to me. In 1992 I played my first NoF-NoF session in Neuchâtel. Since then, we're close friends.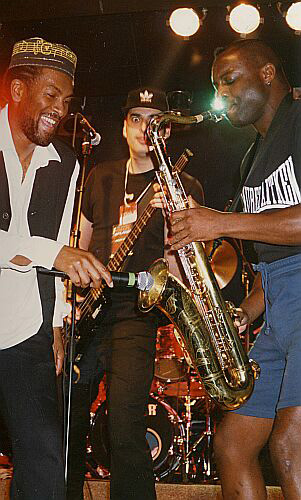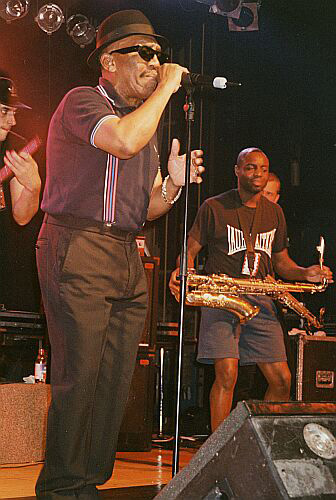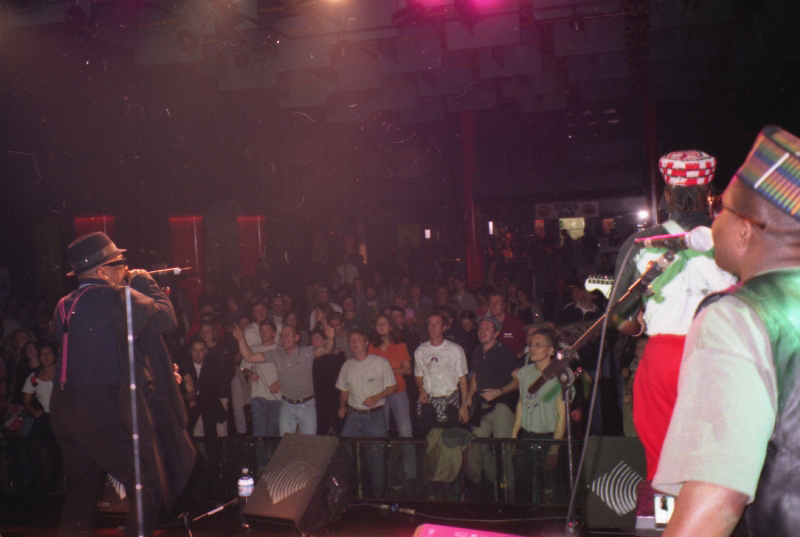 On this picture you see that the audience was quite empty.
The DJ-set was not easy. I was on stage, while DJing (there are no picture of me!). The audience was not in the mood to dance. All the shows have been played professionally, but without too much essence.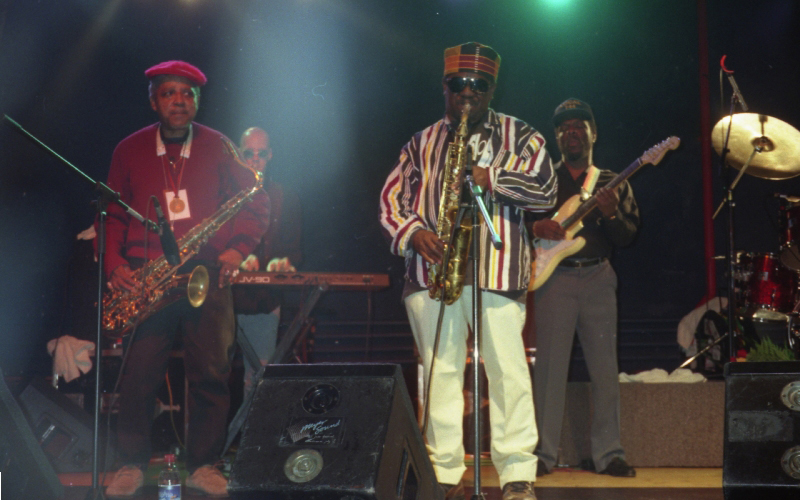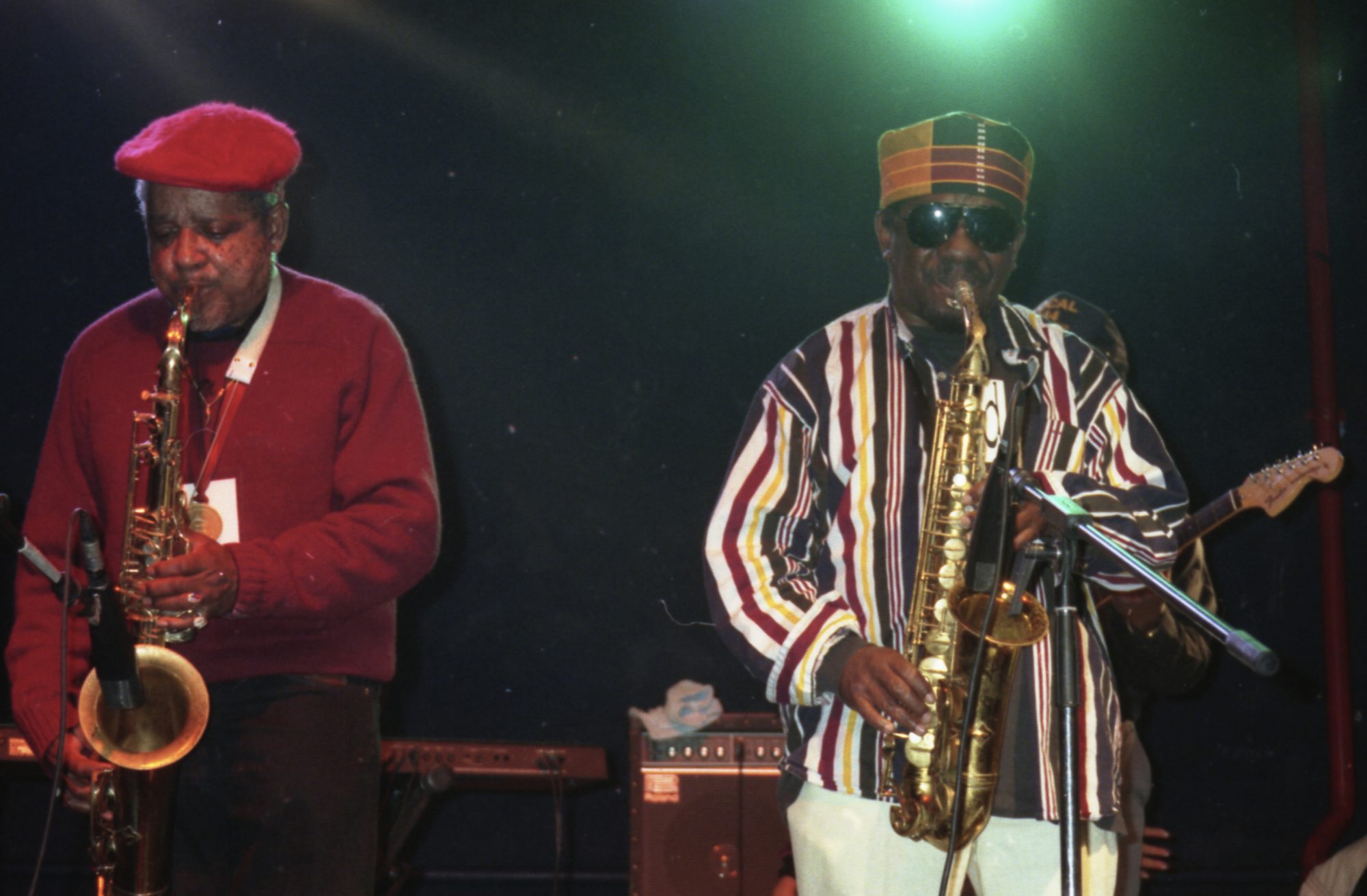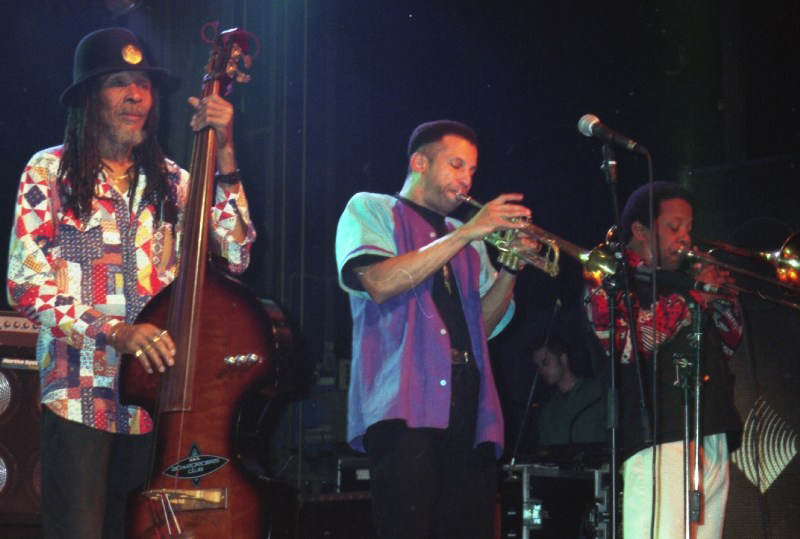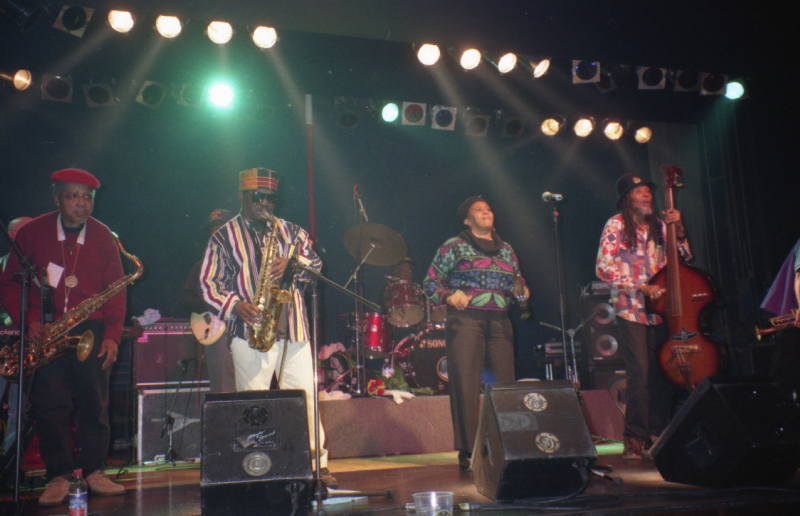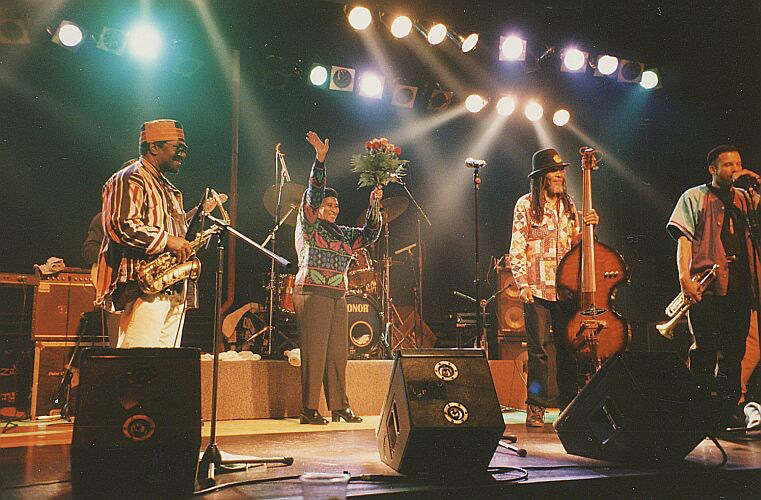 Diashow with pictures of House Of Rhythm, Palladium, Geneva 1996
Diashow with pictures of Laurel Aitken & House Of Rhythm, Palladium, Geneva 1996
Diashow with pictures of The Skatalites, Palladium, Geneva 1996
Overview Geneva, Palladium
audience: approx. 250 (capacity approx. 1000)

catering: not too much

backstage: underground, but ok

diner: restaurant in the club, vegetarian menu with chicken, a joke, but good food

DJ-set: on stage as an attraction, but there where not many people, difficult, 2-channel-mix with two turn-tables, 1 cd-player and microphone

HOR: no fire, slow and tired

Laurel Aitken: not even Laurel breaks through to the people, strange

Skatalites: some people are dancing

hotel: previously checked-in (except me), breakfast is a joke, the hotel itself is comfortable

room mate: no comment

short

driving the next day with perfect weather, sunny Switzerland
Website today: ville-geneve.ch