Today 20 years ago I have to leave my home to be a part of the first Skasplash tour 1996. Where is my tour starting in 1996?
In a village called Root. I travel from Root (Switzerland) to Tours (France) to start the Skasplash 1996 tour.
I have to leave Root at 10 o'clock AM and I arrive in Tours at 10 o'clock PM.
This is the village, where The Roots Connection was founded with my brother in 1989. Here is also my living place in 1996. From here I take the train to Tours.
If it's still the same way? I'm quite sure, the route was different not through Paris. Here is the possible way of today:

When I arrive in the hotel, I'm all alone in a single room. I have plenty time to think about, what is coming all over me in the next few weeks. This poem illustrates a bit my thoughts of that time.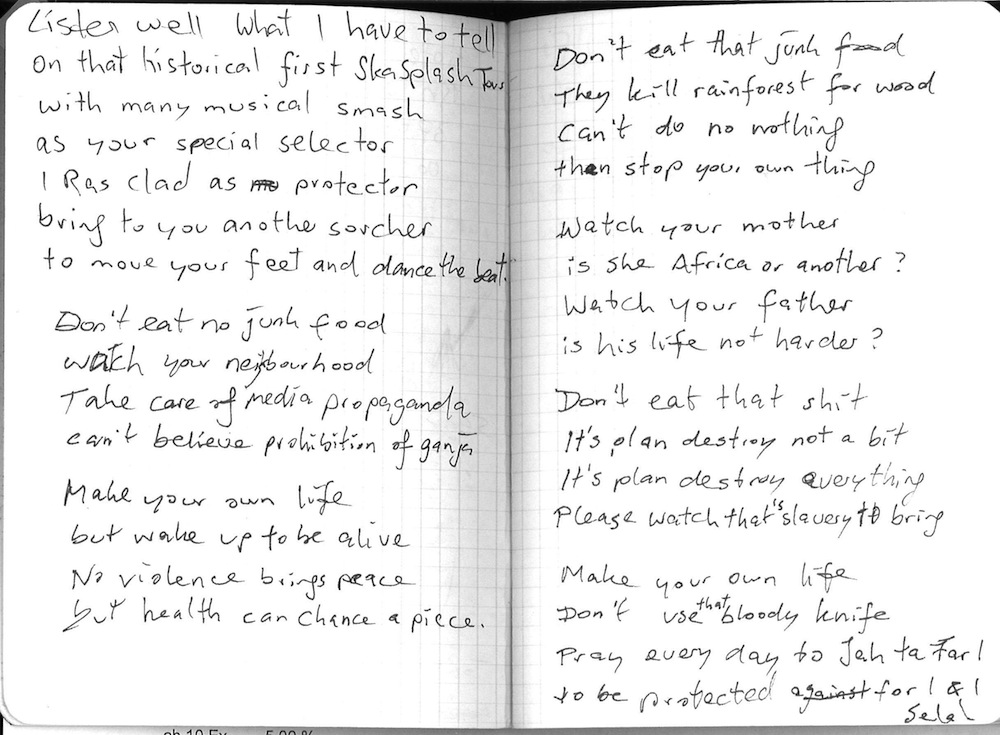 Listen well what I have to tell
on that historical first SkaSplash tour
with many musical smash
as your special selector
I Ras Claude as protector
bring to you another scorcher
to move your feed and dance that beat.

Don't eat no junk food
watch your neighborhood
Take care of media propaganda
can't believe prohibition of ganja

Make your own life
but wake up to be alive
No violence brings peace
but health can chance a piece.
and so on…
I'm already in my room, when some other tour members will arriving in the hotel. I don't know who is coming in the morning with the vans and who was sleeping in the hotel. But to find out more about the first day of SKASPLASH 1996 …
Come back tomorrow, when the first Skasplash tour  starts in Tours.