13th day, Thiers, France, Monday, 28th of october 1996, day off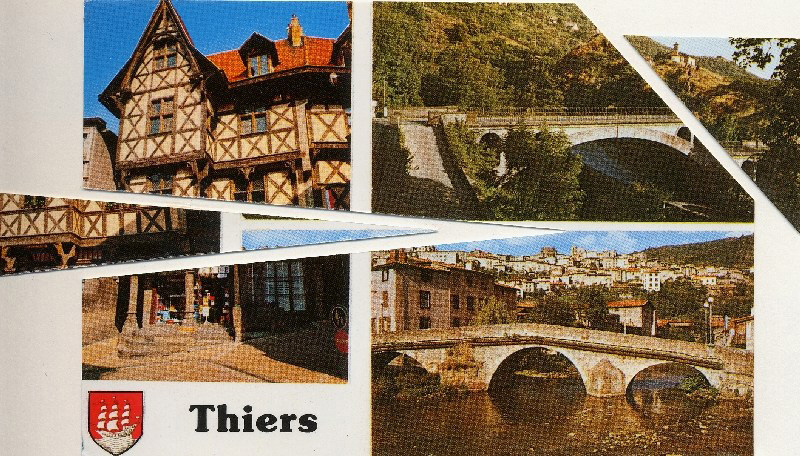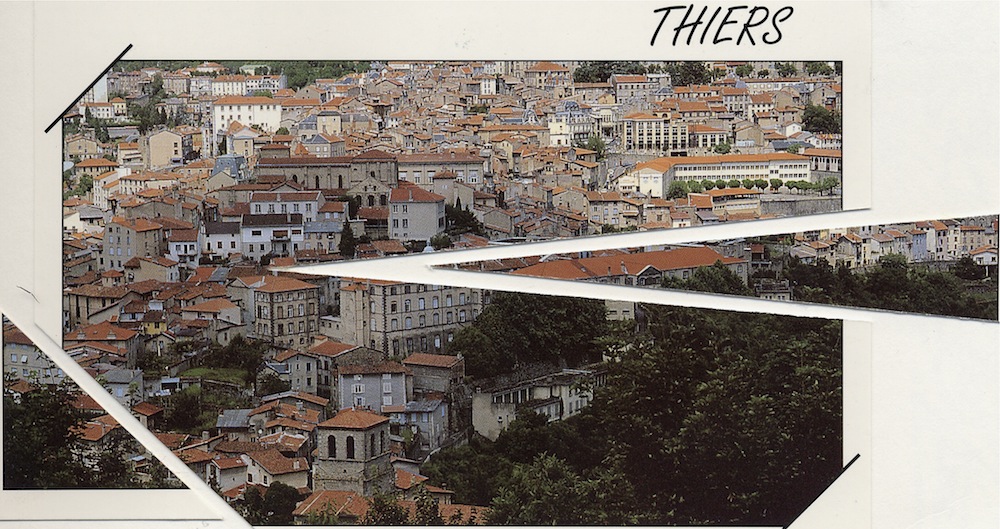 After all these days and nights it's great to enjoy a day off. A few of us want to go up to the village to wash the cloths. So we take one van, because it's too far to walk. Laurel Aitken explains me, that the Skasplash tour without me couldn't be possible. I guess, he's right.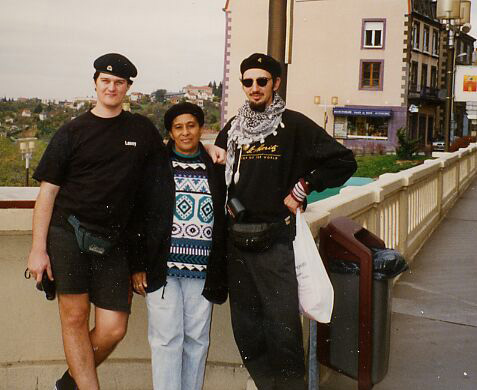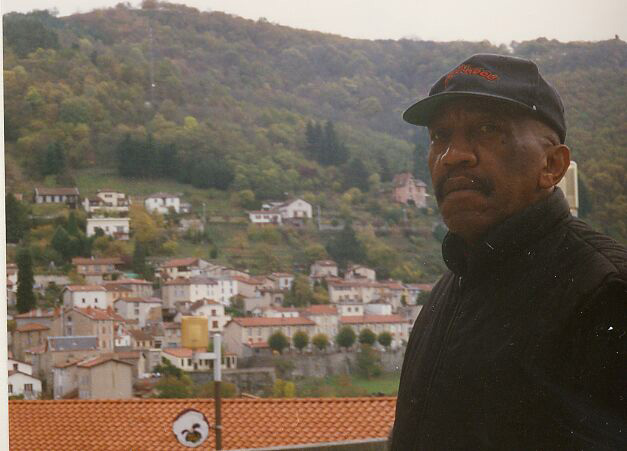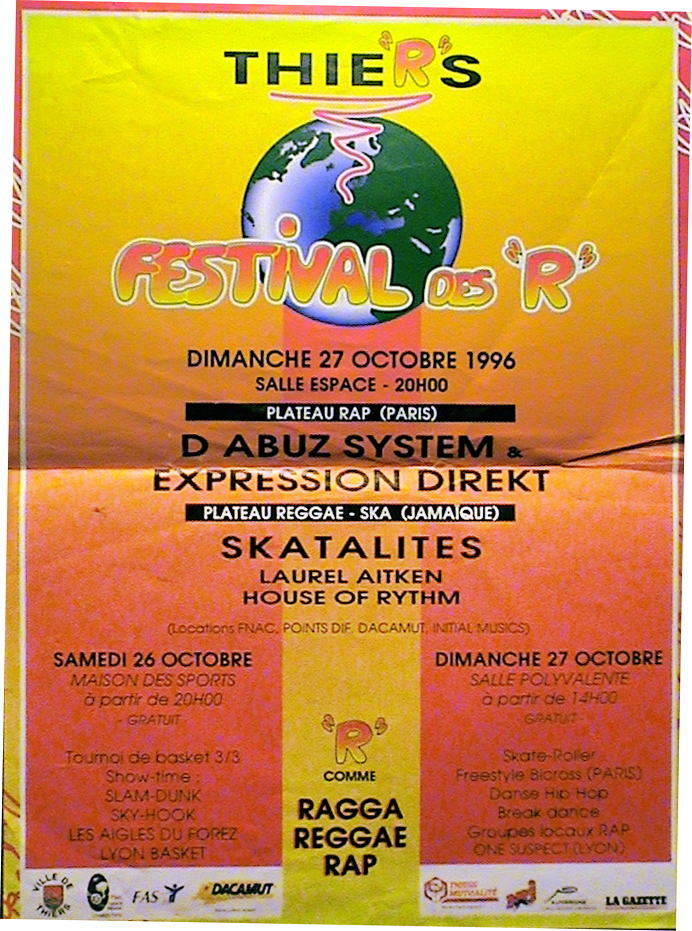 Into my diary I'm painting the map of France and the stations, we have been.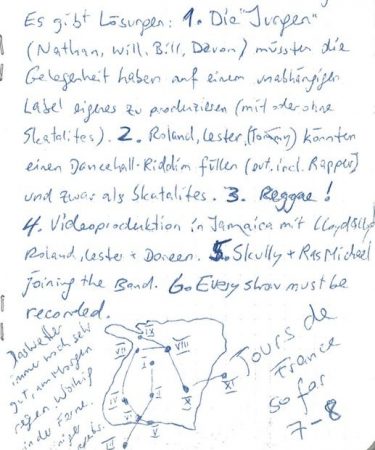 I build my philosophy how to work with The Skatalites today.
First step: Nathan Breedlove, Will Clark, Bill Smith and Devon James must get a label to release their ideas, with or without the Skatalites. Second step: Rolando Alphonso or Lester Sterling could fill dancehall anthems with their licks. And feature dancehall artists with The Skatalites. Third step: Reggae tunes with The Skatalites. Fourth step: Videoclip production in Jamaica with the Jamaicans. Step five: Skully and Ras Michael joining the band with drumming activities. And the sixth step: Every show must be recorded.
And my philosophy about the House Of Rhythm: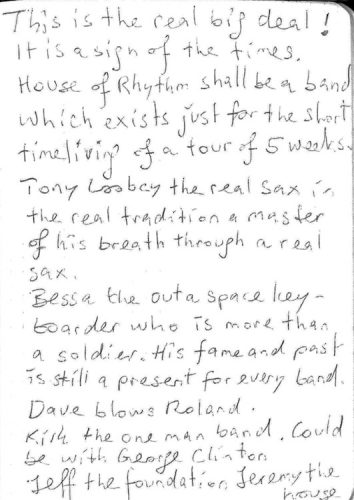 Tomorrow, we're leaving France for Switzerland. My home country. I'm happy to meet my friends as part of this great tour.