29th day, Helsinki, Finland to Lübeck, Germany Wednesday, 13th of november 1996, travel day
Another day rises. The way back to Sweden is not left in my memory.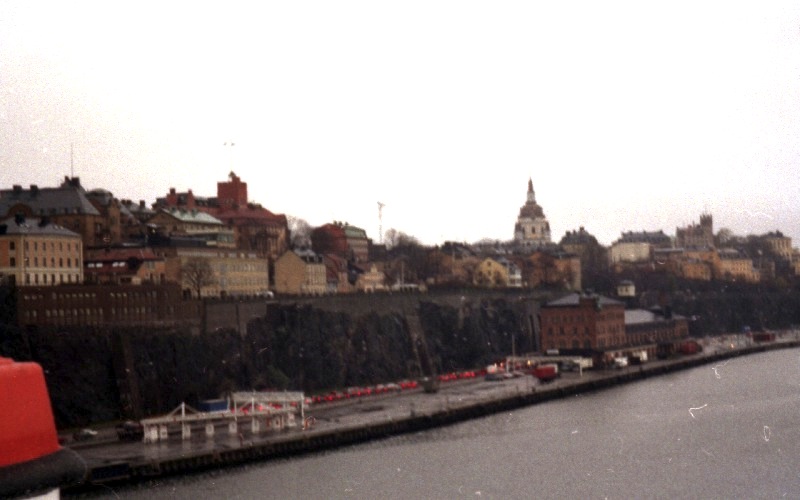 Before we're arriving in Stockholm, this pictures show a little the cool weather. Jeff Lucas takes one of the few pictures of myself.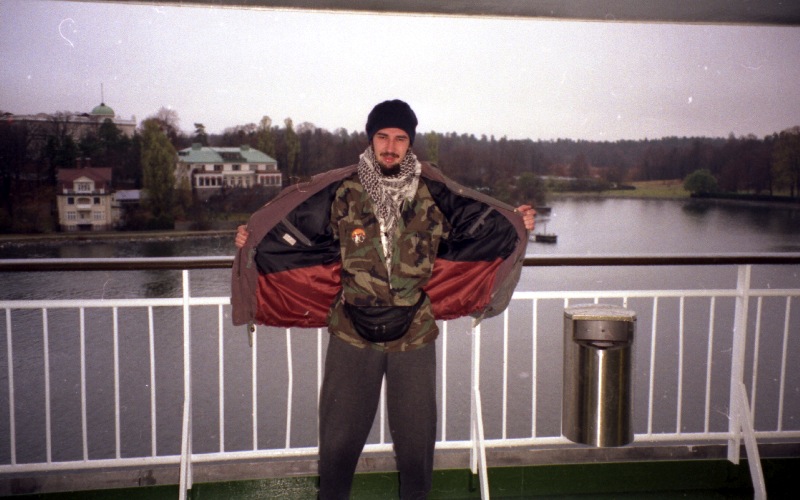 And I take another picture of Jeff…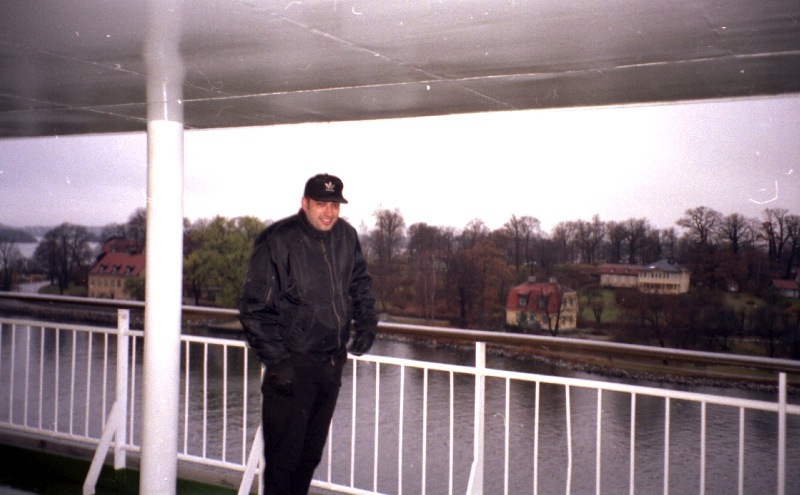 Yes, it's freezing…
Then we have to wait until we can leave the ferry. In all the people waiting to leave the ferry, I took a picture. Can you see Laurel Aitken and Lloyd Knibb?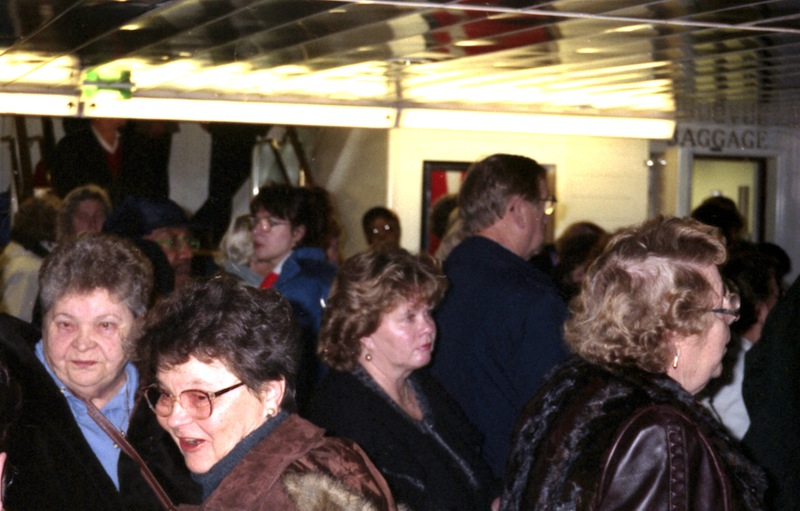 And then it's time to drive another 12 hours from Stockholm all through Sweden back to Danmark and finally to Lubeck in Germany. And it's Duncan's very first drive while it's snowing. Remember, it's his first snow in his live ever!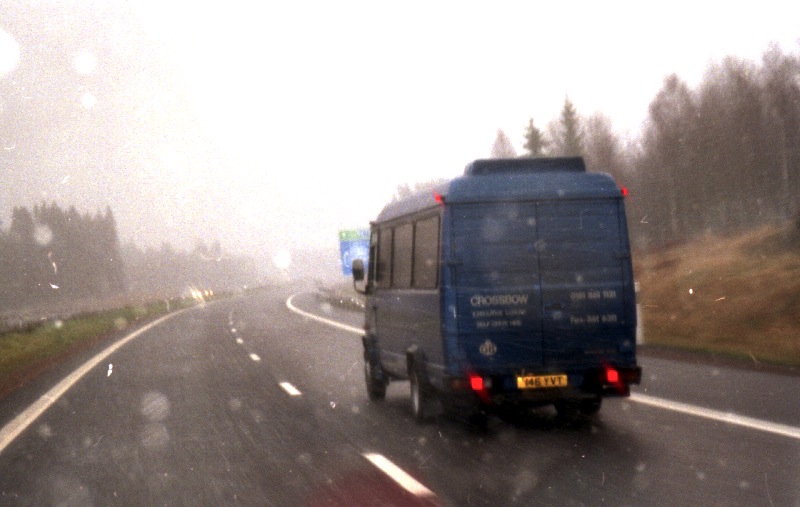 While driving I write onto a postcard, that the people in Finland give maximum respect to all of us. No matter if you're a REAL star or just an unknown DJ. Respectful treatment is more valuable than all the money. I guess those people in Finland are the ones I remember the most. And I feel them in a very unique kind still, today, 20 years later.
11.30 pm I have to write onto postcards, because at that time I thought I've lost my diary (luckily it was in the disco case, because at Tavastia everything was in a hurry after the show and my diary felt into the case). "The last ferry takes us back to Germany. I pray for my diary. Jah power is vast."
2 o'clock am: We're arriving in Lubeck. The hotel is in rebuilding process, just ahead the main station. That is the train station, where many years before I first met radical racist skinheads.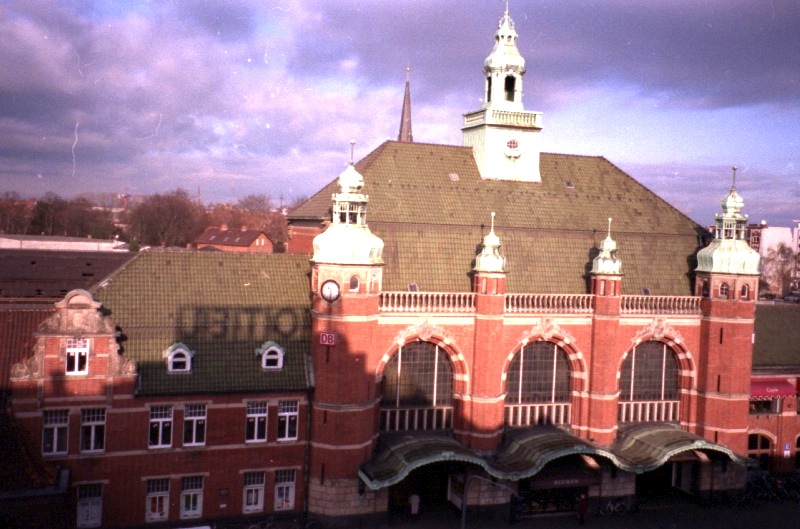 I entered that station with my brother, he was long haired. One real big skinhead step close to him and show him the middle finger. Asshole. We just kept on walking inside the station. A few meters behind us, was our grandmother following us. But my brother and I didn't turn, just kept on walking to the time table to watch where and when our next train is departing. We didn't know what happened behind us, but when we return from the time table, we were blocked by five massive skinheads. Suddenly one skinhead steps just a few centimeter away from my brothers face and said: "I don't like your beard". Then I said: "We're from Switzerland as tourists." The big boss skinhead turn his head to me. At that time I wear my hair very short. He watches me and the he talks to the other skinheads and they just let us leave. That was the perfect moment. Our grandma didn't understand what was happening and asked us, it those guys are friends of us. No they weren't. Later in the train there were other skinheads walking through like they're searching for victims. It was very scary. That was somewhere in the mid 80's. Before I really knew the history of Skinhead.
  Come back tomorrow for the first show in Netherlands.