Today I went up to Sedel to record some flute tracks. Finally I went back to my secret laboratory to mix this one track.
But be careful. It's not on a professional level. Only for crazy people 🙂
If you like it, please let me know, I can handle it, because you're maybe the only one.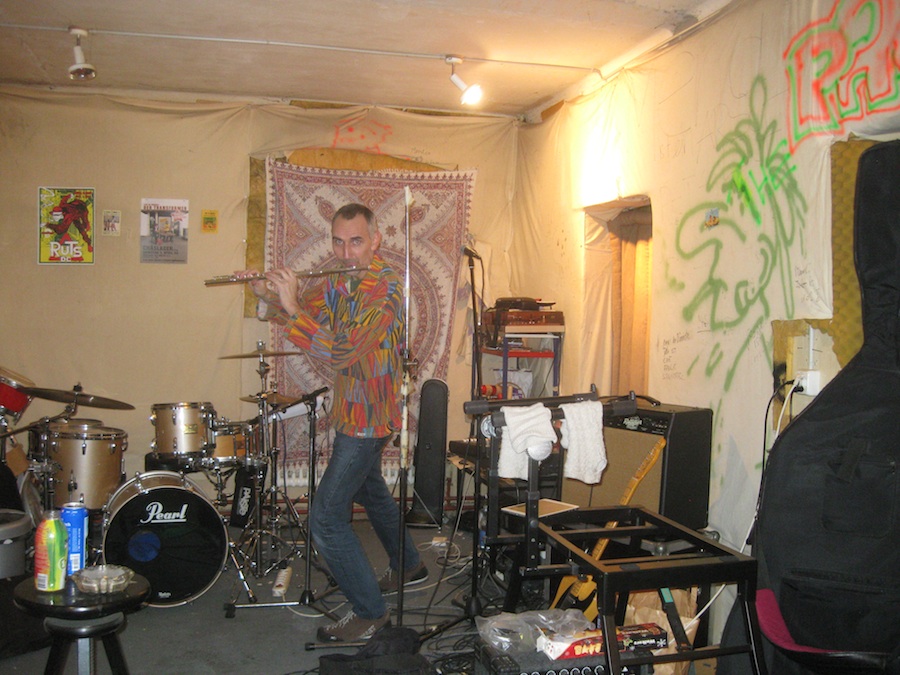 The basic track is from the Herb Dub – Collie Dub long player on the jigsaw label, released in 1976, mixed by King Tubby, recorded at Harry J. Studios, Kingston, Jamaica and it's called Sealing Dub.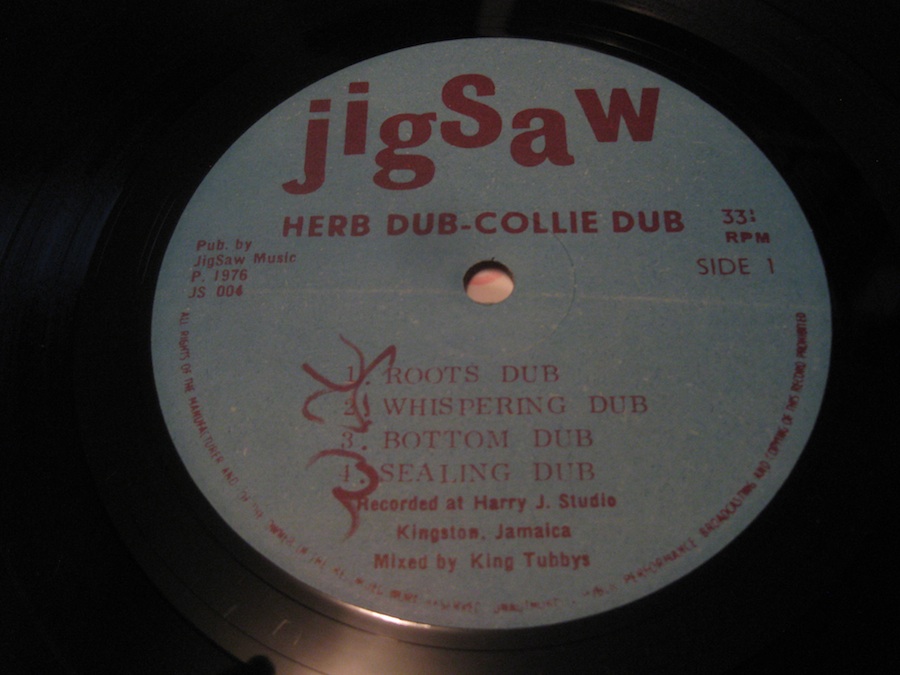 This record is the dub version of the African Roots album.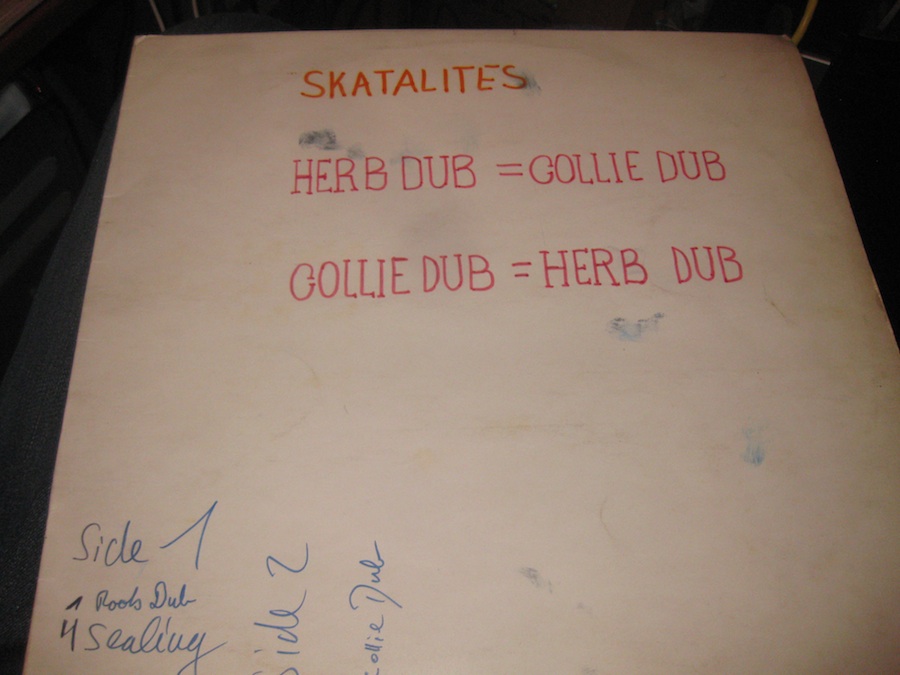 The blank white sleeve is hand painted by my brother Roger.
The African Roots album on the United Artists label is Vol. 10 from the Anthology of Reggae Collectors Series.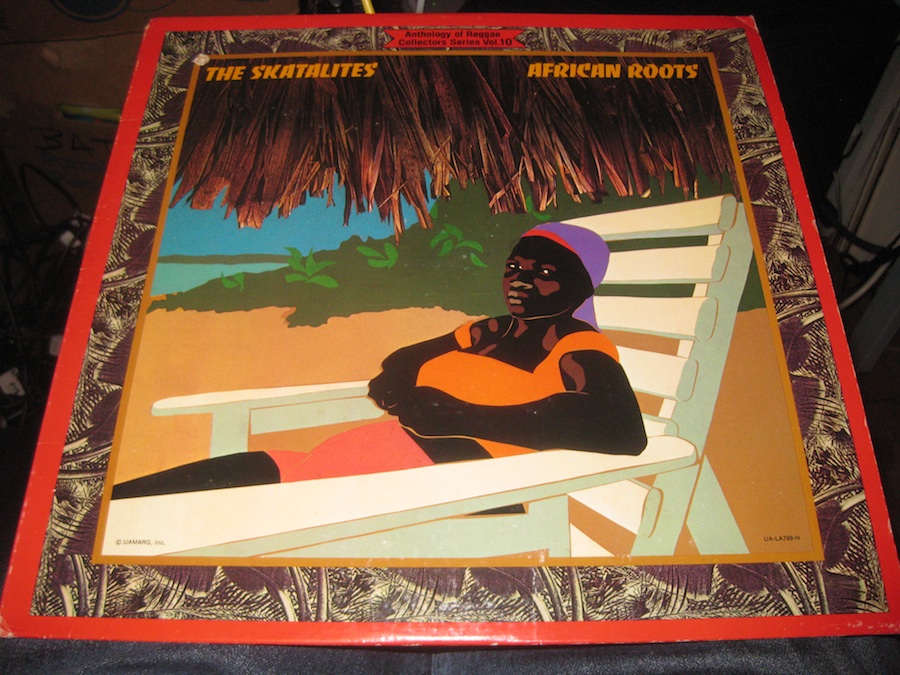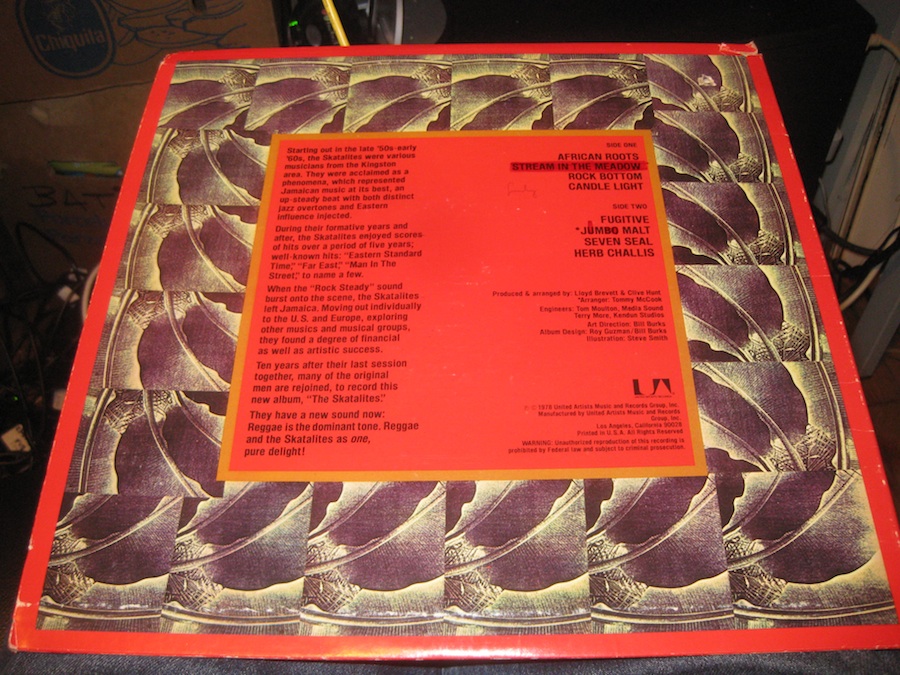 On this album the tune is called Candle Light.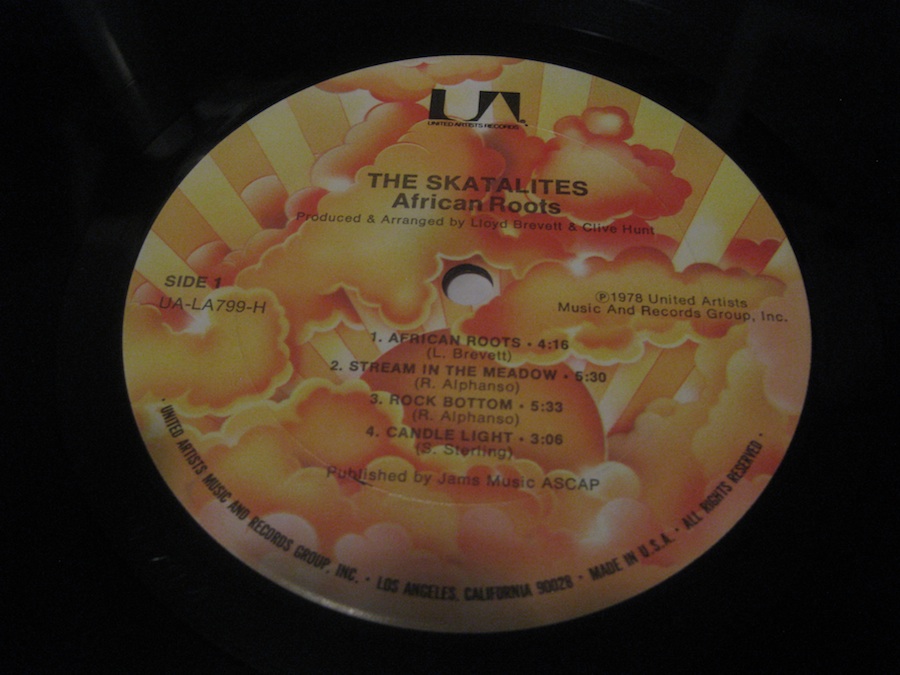 And in 1992 I met Lloyd Brevett and Rolando Alphonso for the first time in St. Nazaire in France. While both shared a hotel room, I visited them in their room. Then Lloyd Brevett came with this CD and gave it to me as a gift. It's a real rarity , because on the CD is a stamp called "SAMPLE".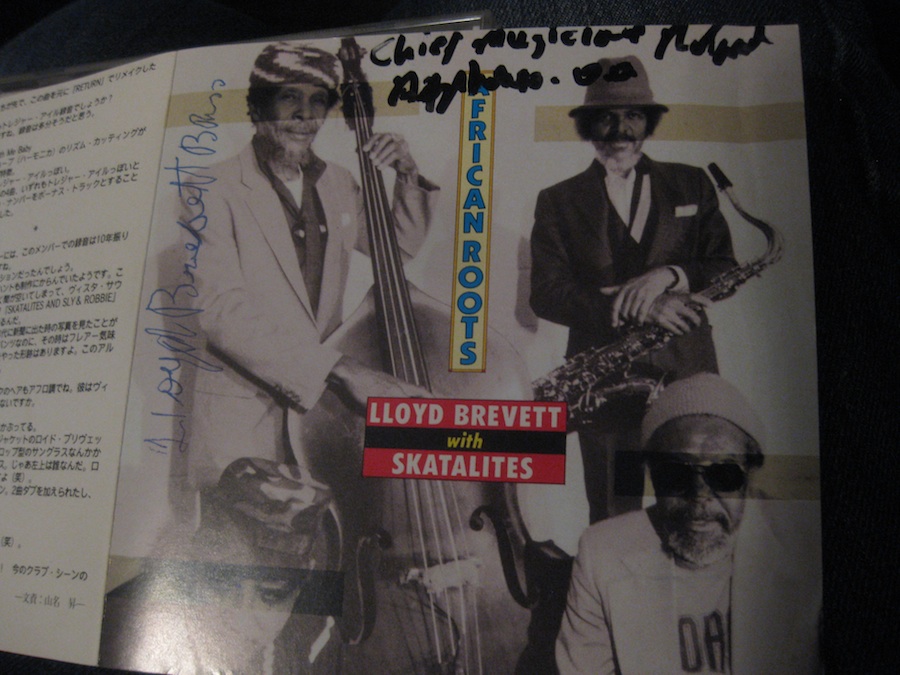 I asked them to sign the cover. And because Lloyd Knibb and Tommy McCook are also on the cover and playing the music, I asked Lloyd Brevett, if I can go to Tommy and Lloydie to let them sign also. But Lloyd Brevett told me not to show Tommy this CD, because he didn't know nothing about this project, he deal with the japanese label. On this CD the tune is called Fugitive Dub. It's a strange CD with the tunes from African Roots album but also some dub versions and old ska tunes like Japan Special or Space Light.