10th day, Paris, France, Friday, 25th of october 1996, Le Divan Du Monde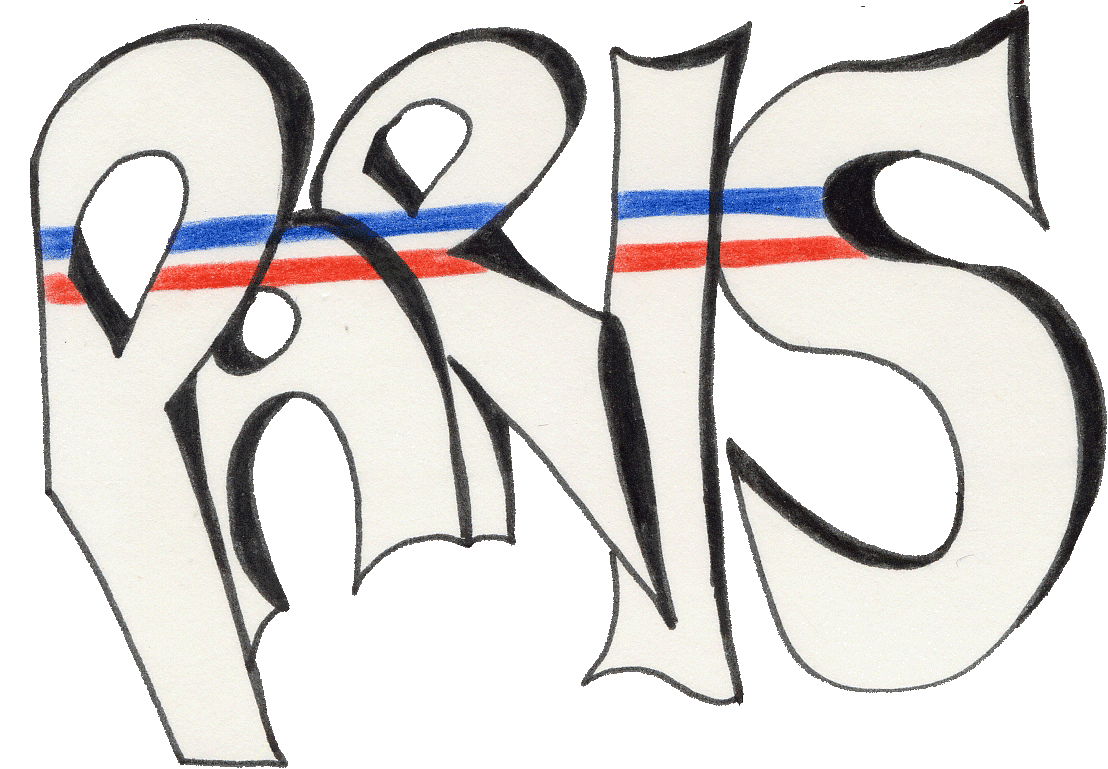 The weather is still very nice, this morning a little rain and cloudy, but all in all a great day. When arriving in Paris, I was positively surprised to stay in Montmartre quarters. I went quickly to the Sacre-Coeur. A pretty hotel, just a walk away from the club. The first nice hotel of the tour. In the double-rooms is a little kitchen. Lloyd Knibb is cooking, of course! Chicken and rice, of course!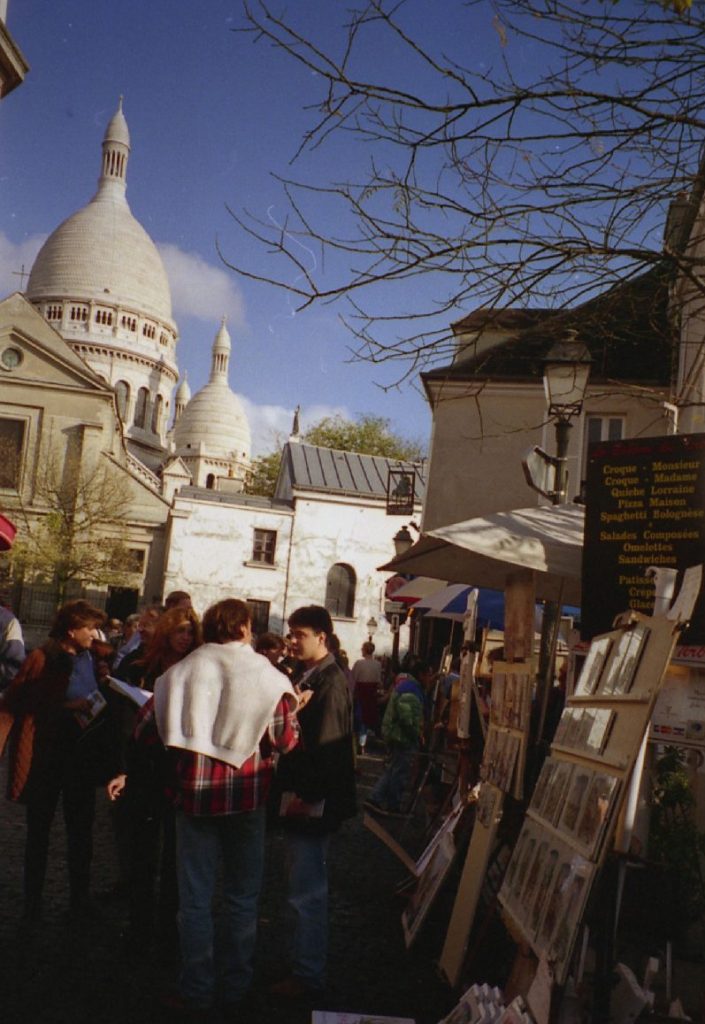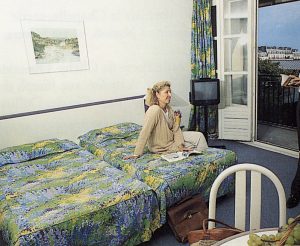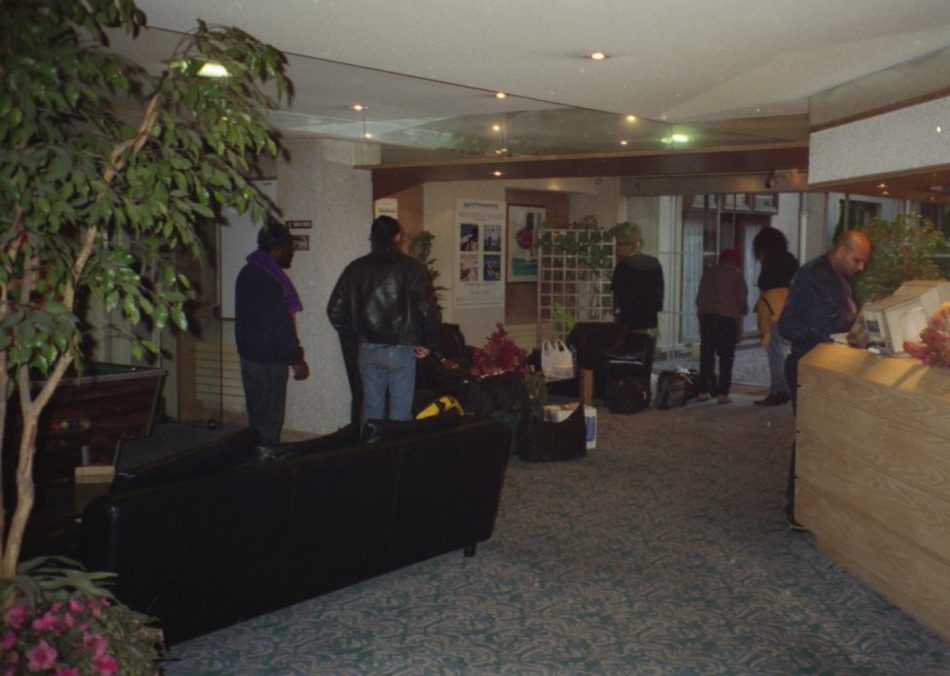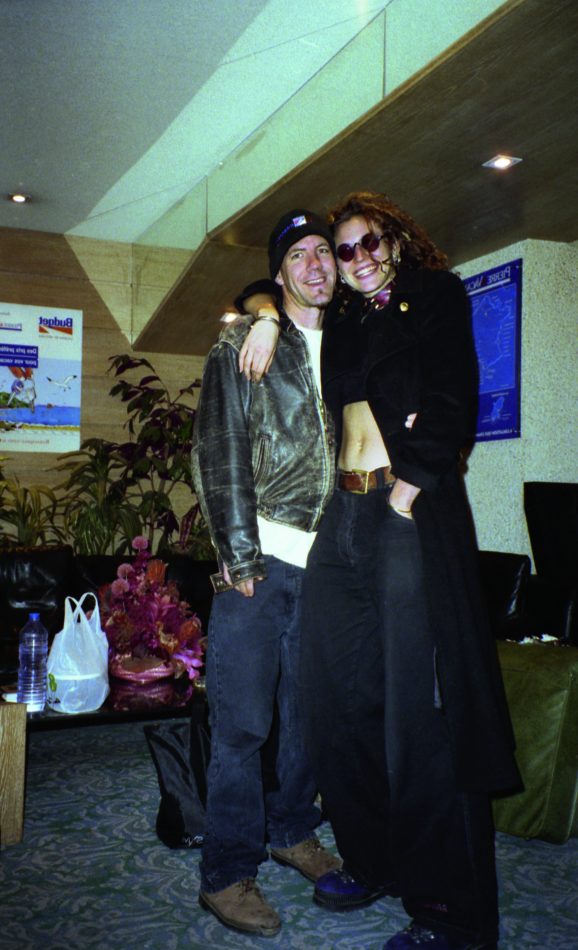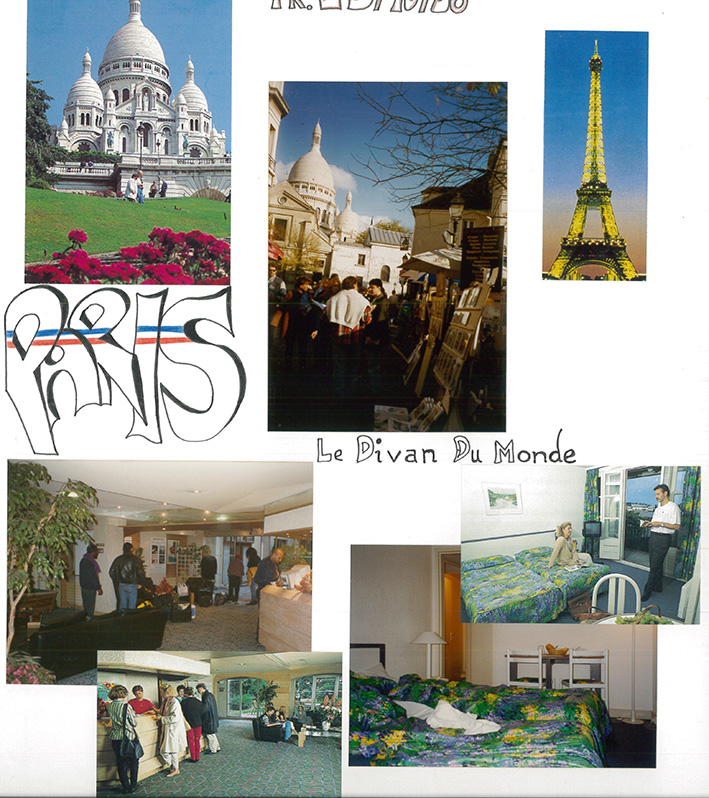 The club is quite small. Before I started the show at 7 PM. There is a meeting with Julian, a journalist I met in Montpellier a year earlier. He asks me, to record the show. I give him my backstage pass and allows him to record the show, if he gives me the recording after the show [he give me an empty tape after the show. I'm very sad, when I listen to it at home, but a few weeks later, he sent me the copy by postal mail].
My equipment for the show is one CD-player and two Technics MK-2 plus a microphone.
There is Jah Youth a local DJ, who wants to accompany me. He chants over some dub versions I select for him. Beautifully. I was kind of imprisoned in the DJ-rostrum just left of the stage. While HOR is playing, I'm dancing the rostrum like crazy. I have no chance to leave the rostrum, because I don't want to disturb the band. That's why I dance all the shows.
My sweat runs heavy. I'm completely wet. I had no chance for any picture, because I left my camera in the hotel. Luckily I see the scene perfectly in my brain. In the front row I recognized Fred Radet (lead singer of Skarface I invited a few years earlier to play Lucerne) dancing.
While The Skatalites enter the stage, this is my final selection:
Nathan Breedlove welcomes the audience in Paris:
Then the classic count down opens The Skatalites show.
After Freedom Sounds, Man In The Street and Phoenix City there is Doreen Shaffer enter the stage with Can't You See, Simmer Down and Turn Your Lamp Down Low. Before Laurel Aitken comes with Come Down and In The Mood For Ska. The show continues with El Pussy Cat (9 minutes version) and ends with the Freedom Sounds Reprise. And the encore is Guns Of Navarone. All in all a short but an extra trip.
All the versions are played compact but still extended. I bring you this last tune of the show, because, there is all the spirit of the whole show in it. Get it?
At 10.30 PM the whole show already is over. The club is quickly empty. Before I first leave my DJ-rostrum there is a new audience entering the club, for a latin party. Soon after I went to the hotel, where I share the room with Rolando Alphonso.
This is my first night with Rolando in the same room. What a great experience. When Rolando is talking, he is a little stuttering. Except when he's doing his prayer, before sleeping. This bible words are running in a great flow. Rolando tells me, he have 33 grand children. His youngest child is 31. Rolando is born in Cuba. His mother had to leave Cuba shortly after Rolando was born. She was too young and Jamaican. There was no father. Kingston 13 is his home. His mother died 6 weeks ago.
Overview Paris, Le Divan Du Monde
audience: approx. 500, full house
catering: battlefield with chicken
backstage: two rooms underground, many places to go
diner: money for each one
DJ-set: together with Jah Youth, to me, my best job
HOR: at their best
Laurel Aitken: the one and only
Skatalites: unconquered
hotel: very close to venue, comfortable, with kitchen
room mate: sharing with Rolando Alphonso
The website of the venue still exists today: divandumonde.com


Come back tomorrow, when we're playing the Art Rock Festival in Bretagne. Don't miss it.