8th day, Toulouse to Challans, France, Wednesday, 23rd of october 1996, travel day
From Toulouse to Challans it looks so close today. I don't know, what have been changed, but I remember the route as very very long. Endless. And I guess from La Rochelle to Challans without highway.
Challans is close to Apremont (where we gonna play tomorrow) in the Pays de la Loire with Nantes as capital city. At a stop I take a little time with Lloyd Brevett. He tells me, I should play percussion.
In our van, I get the name of Captain Claude. While Shay and Devon James from the other bus always calling me Jean-Claude van Damme. The police stops us. "Avez-vous de la drogue?" the police man asking us (means, do you have drugs?). And I idiot reply "No, mais j'ai des herbs" ("No, I have some herbs"). He focuses me immediately, looking into my belly-bag. Oh gosh, I really have some little ganja inside of it. I didn't remember it, because I don't smoke at all. I need an idea. I show him the big bag with all the tea herbs, iron pills, Echinaforce (a natural pill with the power of flowers) and sirup of sea buckthorn. This was more than the police officer could handle. He let us pass. Lucky I. Lucky we all.
We stop at McDonalds restaurant. Because I don't like McDonalds, I walk around looking for a super market and find "Intermarché" where I can buy some avocado. When I come back to the van, there is Kirk Thorne with his guitar and a loop sampler, playing with himself. I never seen before a loop sampler, but it's great, he played the bassline of Confucious and let it loop now to improvise live over it. It sounds great. Doreen Shaffer is sitting beside Kirk. Some kids are coming to the van and listen to his playing. Barney, Rolando Alphonso, Cutty Williams are in front of the vans. Bessa is such a happy person the kids are feeling it and running around him. He's playing with them. We all enjoy this beautiful day without show, but this long travel.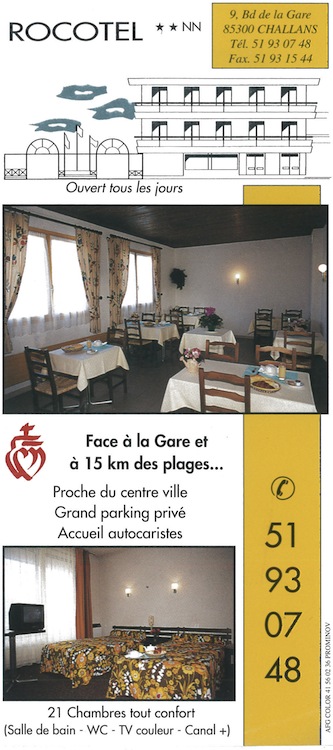 After check-in the hotel, I walk a bit through Challans. I know this place from last years (1995) tour with The Skatalites.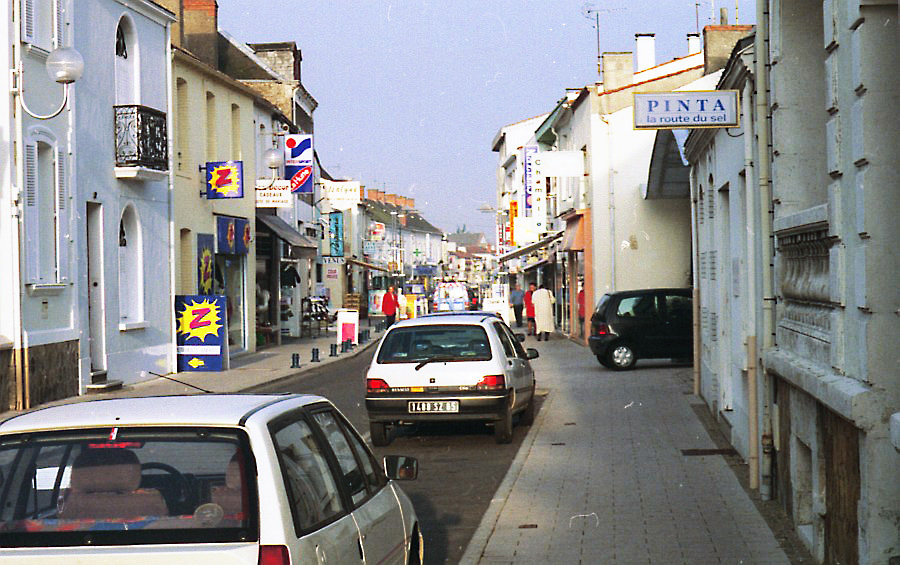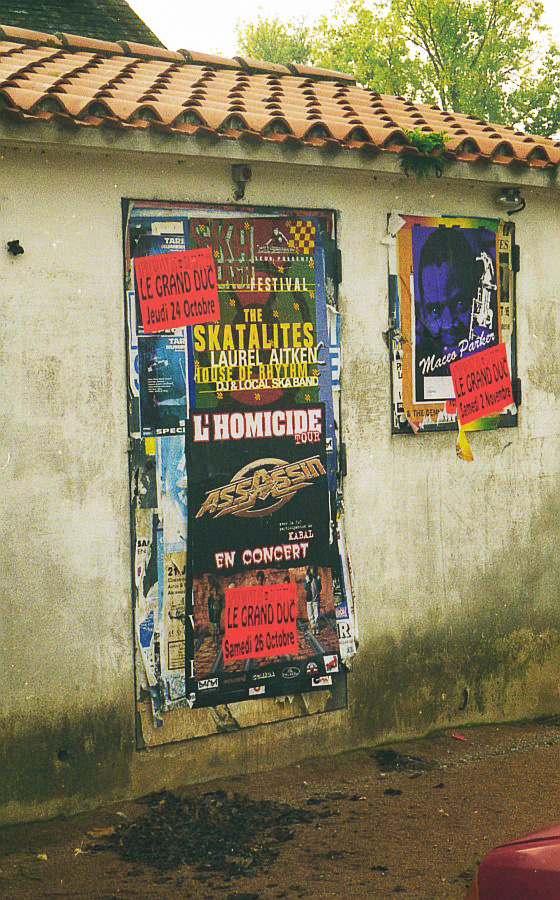 All around tour, I haven't seen many posters alongside our way. Each country had it's own poster. This one is the only picture I have from the poster of the France tour.
Afternoon, I went shopping with Laurel Aitken. He lost his reading glasses the day before in the hotel in Montpellier. He takes a green one.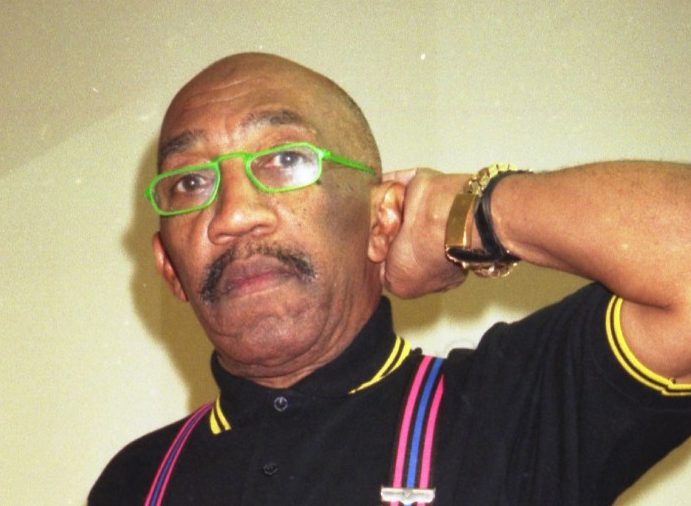 This picture is shot a few weeks later, but I guess, it's my only picture with the green glasses we bought together in Challans. While we're shopping, Laurel pushes me, to be promoter. His promoter. He wants me to be his agent. I have to refuse.
Lester cut off his dreadlocks. He says: "I gave up my personality." Why he did it? He doesn't tell us. We're watching TV in the van. The famous boxing fight between Joe Frazer versus George Foreman in the Kingston Stadium in Jamaica in 1973. Joe Frazer was knocked out in the second round. What a drama. Can you imagine the emotions, the older Jamaicans and the sportsmen from England brought into the watching of this fight? I don't know who brought this video cassette on tour.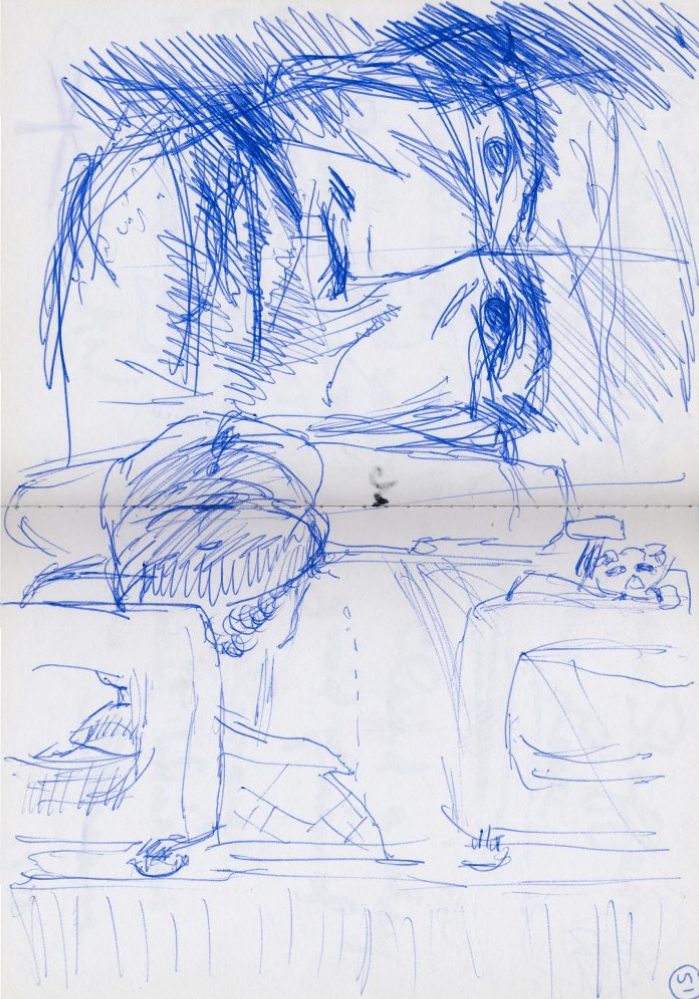 Hope you'll be back tomorrow, for the show at Le Grand Duc in Apremont.