rTc event gallery

Tue, 19 September 2000

Radio 3x - Rotation

C-lector C





Radio 3x Studio

Luzern LU
Schweiz


Flyer designer: Ras Klowasser
Organizer:

DJ & Moderator
mit Sandra im Studio

-------------------------------------------------------------------------------------------------------------------------
Radio 3 Fach presents Rotation with The Roots Connection:
*** This Is Ska ***

NEWS US DE WÄLT VO DE SKA MUSIG
18.00 start
18.30 pm concert dates
19.00 pm finish

30min. SKA 30min. rTc 3x
special guest im Studio Sandra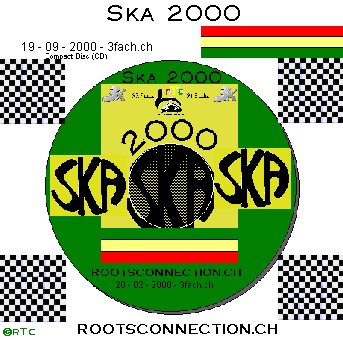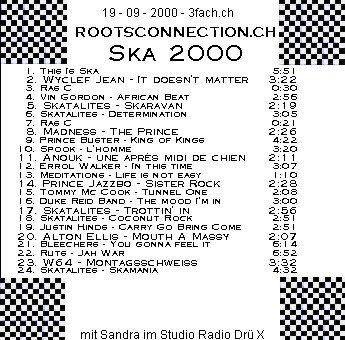 CD mit der kompletten Sendung ist exklusiv verfügbar unter


Ich habe praktisch jede Sendung aufgezeichnet, falls du interessiert bist, melde dich einfach...