Seventh day on the Ball Of Fire 1997 tour
This morning Lloyd Knibb and Lloyd Brevett left us togehter with Shay for a trip to Paris to give interviews and stuff.
And Barney our driver left us as well. Instead of him, Kevin became our driver. It was planned to have Kevin for the whole tour, but he wasn't able to drive the first week.
Therefore we were without tour manager and had to drive from Tourcoing to Nancy without money for the toll highways. It was quite terrible to drive through all the small villages. Instead of 4 hours and 13 minutes (assuming todays route planner) it took us more than 7 hours to arrive in Nancy (only to save a little money!). Can you imagine the rest of The Skatalites in the van shaking around over the bad streets and around all the circles (France is full of traffic circles!).
The only picture of this day is showing the rest of the troop inside the van. My place was in the back beside Rolando Alphonso and Bill Smith. Rolando was talking about fans who came to him and said: "Mr. Alphonso why you look so small?" We've been laughing a lot.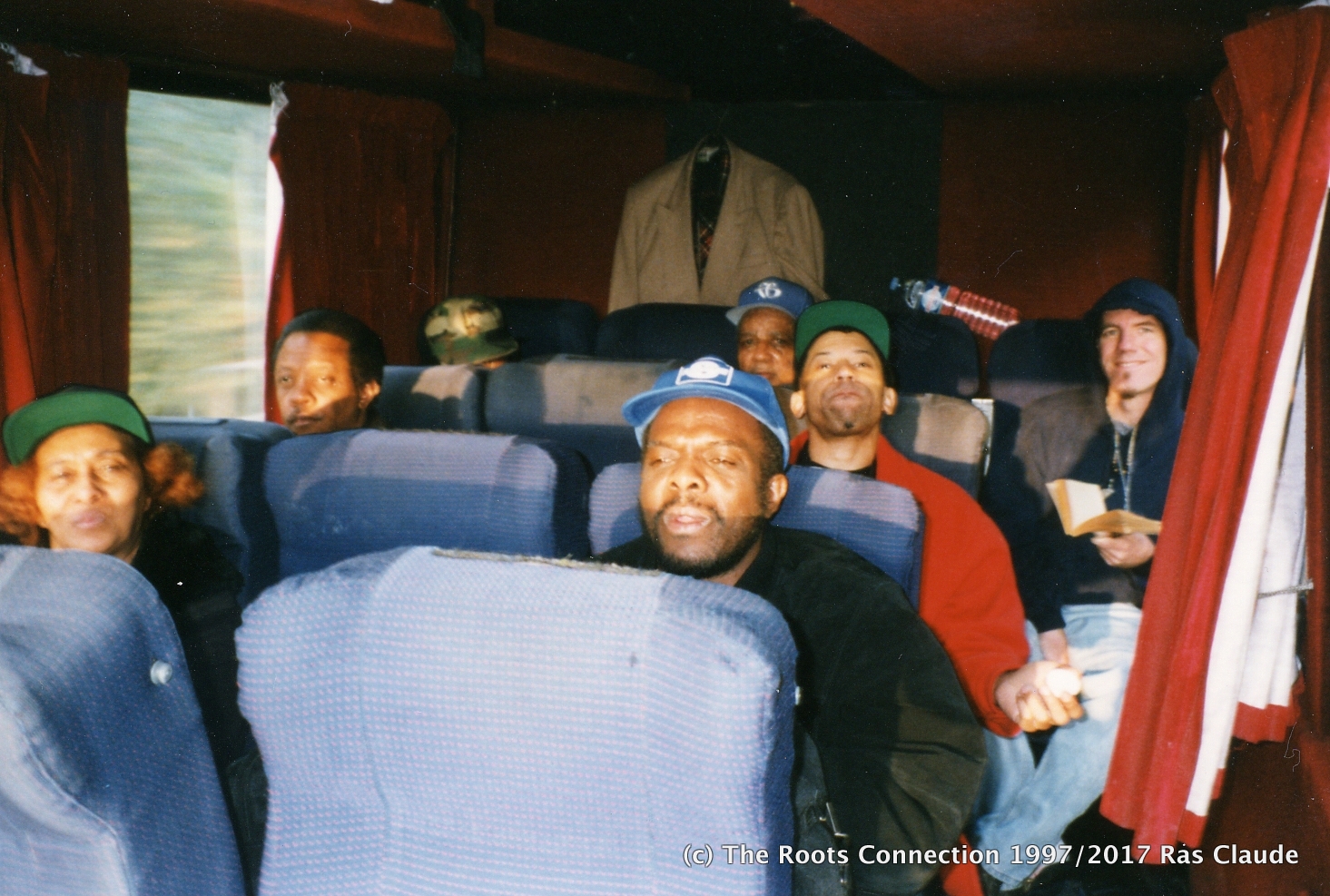 I don't remember why, but I had a single room where I discovered Doc Gyneco – Né Ici.

I still love this tune. Beside of that, I wrote a lot of stupid things into my diary, nothing can be used in this blog. Hey, it's 20 years ago… 🙂